FYI:
Regards,
Ted
uly 11, 2019
Dear WEALTHTRACK Subscriber,
A 100% probability of an interest rate cut in July is what Wall Street traders are currently betting after this week's release of the minutes from the Federal Reserve's policy setting meeting in June.
Minute comments such as these added fuel to the belief:
"Participants generally agreed that downside risks to the outlook for economic activity had risen materially since their May meeting, particularly those associated with ongoing trade negotiations and slowing economic growth abroad."
Federal Reserve Chairman Jerome Powell reiterated that sentiment in testimony before the House Financial Services Committee this week.
"The bottom line for me is the uncertainties around global growth and trade continue to weigh on the outlook."
The question now appears to be not if the Fed will cut its key short-term rates in July but by about how much. Street estimates range from a quarter of a percent, 25 basis points in bond lingo, to half a percent or 50 basis points. Expectations are that there will be more rate cuts after that.
The Fed's policy change from tightening, to holding, to easing is part of the seismic shift that this week's guest is incorporating into his municipal bond strategy.
The nearly $4 trillion municipal bond market is attracting record amounts of investor money. Year-to-date more than $40 billion has poured into municipal bond funds, one of the highest inflows on record.
One key factor for muni's attractiveness is the higher taxes being paid by many individual taxpayers following the tax reform bill, which was passed in 2017 but took effect in 2018.
Before 2018 taxpayers itemizing deductions could deduct the full amount of State and Local Taxes, known as SALT, from their federal returns. Now the itemized deductions for SALT are capped at $10,000 per return. According to New York Life Investments nearly 11 million tax filers, the vast majority of whom are married filing joint tax returns, lost $323 billion worth of deductions, or almost $30,000 per return in 2018.
The pain is especially acute in high tax states such as California and New York.
In addition, it's not just hitting the wealthy. In California, the 2017 median household income was approximately $70,000. They face a 9.3% state tax rate. In New York, the 2017 median household income was approximately $62,000. That group faces a 6.33% state tax, plus another 3.876% if they live in New York City. That total jumps to 10.21%.
It doesn't take much taxable investment income to push those middle-income tax filers above the $10,000 SALT limitation.
The combination of higher tax rates and a dearth of income globally are adding to the allure of municipal bonds. On this week's WEALTHTRACK, top muni fund manager Robert DiMella says those factors, plus the dramatic change in Fed policy this year are causing a seismic shift in the municipal bond market and a significant change in strategy at his firm.
DiMella is the Co-Head of the Municipal Managers team at MacKay Shields where he oversees more than $40 billion dollars in assets. DiMella is also Co-Portfolio Manager of several award winning mutual funds including the flagship MainStay MacKay Tax Free Bond Fund which he has managed since 2009. Morningstar gives it 4-star and Bronze medalist ratings. DiMella has also co-managed the Mainstay MacKay High Yield Municipal Bond Fund, this one since 2010. It is also rated 4-star by Morningstar and carries its Bronze medalist designation.
In this week's online EXTRA feature, DiMella discusses the similarities between being a pilot and managing muni portfolios. Having a flight plan is essential for both!
As always, if you miss the show on Public Television, you can watch it at your convenience online. If you have comments or questions, please connect with us via Facebook or Twitter.
Have a great weekend and make the week ahead a profitable and a productive one.
Best regards,
Consuelo
Video Clip: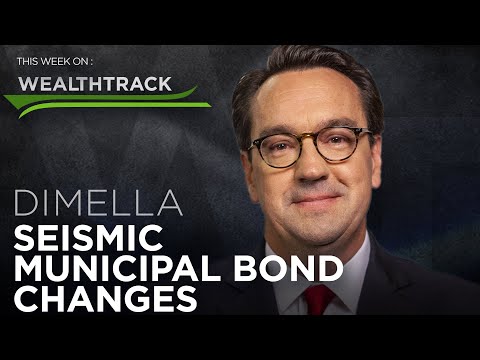 M* Snapshot MTBAX:
https://www.morningstar.com/funds/xnas/mtbax/quote.html
Lipper Snapshot MTBAX:
https://www.marketwatch.com/investing/fund/mtbax
MTBAX Is Ranked #16 In The (MNL) Fund Category By U.S. News & World Report:
https://money.usnews.com/funds/mutual-funds/muni-national-long/mainstay-mackay-tax-free-bond-fund/mtbax
.