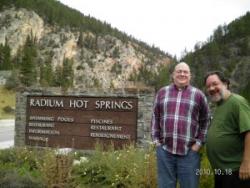 Howdy, Stranger!
It looks like you're new here. If you want to get involved, click one of these buttons!
Here's a statement of the obvious: The opinions expressed here are those of the participants, not those of the Mutual Fund Observer. We cannot vouch for the accuracy or appropriateness of any of it, though we do encourage civility and good humor.
Support MFO

Donate through PayPal
To have a "private conversation with a user", choose Message

To "post a public message" on someone's profile (Activity Wall), choose add comment.
Crash
About
Users name

Crash

Joined

Visits

5,785

Last Active

Roles

Member
Activity
Hi, Crash.

I edited your PRWCX discussion, which was flagged as offensive by a half dozen readers. I also tried emailing an explanation (including a short discussion of my bigger picture concerns) to the email address of record, but it was rejected. I am willing to resend if you share another address.

The shortest version is that I know we all have short-fuse days and short-fuse relationships. That said, I need to keep the board as civil and welcoming as I can. I've had to write a discouraging number of notes to posters on that theme and need the senior members of the board to do the best they can to set a healthy tone.

David

No.no. not me. I am an old guy. I just am aware of student review of faculty. Was the editor of my school's review long before the web.