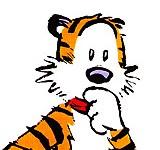 Howdy, Stranger!
It looks like you're new here. If you want to get involved, click one of these buttons!
Here's a statement of the obvious: The opinions expressed here are those of the participants, not those of the Mutual Fund Observer. We cannot vouch for the accuracy or appropriateness of any of it, though we do encourage civility and good humor.
Support MFO

Donate through PayPal
To have a "private conversation with a user", choose Message

To "post a public message" on someone's profile (Activity Wall), choose add comment.
Old_Joe
About
Users name

Old_Joe

Joined

Visits

9,363

Last Active

Roles

Member, Premium
Activity
Still waiting for you to make a positive contribution, quite frankly I don't think you are able too

Just link a number of articles, a couple off-topic, that give MFO some insights into the world of
investing, mutual funds, and ETFs. I hope that at some point today you can make the same positive contribution to your fellow MFO members. Are you up to the task ?

Hey - Kindly let me know what's happening re Chip. On file at mfo is an ancient email address I rarely use (@mail.com), but in wading through all the spam, etc. that it collects, I find no message. Nothing in the current email either. I've tried (without success) to access the link Ted served up.

I've enjoyed the times I've encountered Chip when she has assisted with board related issues. I'm assuming she's married to David? Sure is upsetting news if she's seriously ill.

Thanks for any info.

Regards


I also had a line: "a bank's more likely to fail than the US government". I could have added: but then again, how many bank CEOs have overseen one bankruptcy, let alone four. I decided to just write the "conventional wisdom" and leave the rest to the readers' imagination.

Hi Old_Joe, I appreciate your remarks. My thread's title "Nothing Divides Voters Like" was intentionally started with the exactly the same 4 words as the esteemed Linksters thread which was adjacent. That being said, the thread was active, had many participants including someone who called me an ass. We both know there have been many way off topic threads that didn't get censored but the anti repuglican thread did. I would have expected better from a professor from a liberal arts college. At the end of the day I guess looking at the truth about what their party stands for made the repugs uncomfortable.

+1 and :)

Do you know the editors' telegram? I used to have one on my office wall.

FUCK YOU

STRONG LETTER TO FOLLOW

My bad, OJ. It was 2015 that was the low point, not 2012. 1.2%.

12/21: OJ, You're under attack this morning from MJG. I'm eagerly awaiting your response. :)

Happy holidays to you and yours.