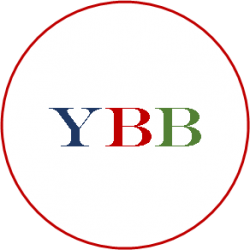 Howdy, Stranger!
It looks like you're new here. If you want to get involved, click one of these buttons!
Here's a statement of the obvious: The opinions expressed here are those of the participants, not those of the Mutual Fund Observer. We cannot vouch for the accuracy or appropriateness of any of it, though we do encourage civility and good humor.
Support MFO

Donate through PayPal
To have a "private conversation with a user", choose Message

To "post a public message" on someone's profile (Activity Wall), choose add comment.
yogibearbull
About
Users name

yogibearbull

Joined

Visits

6,675

Last Active

Roles

Member
Activity
Ty sir

Think placements these puts sale to open (8 weeks maturity)
jepi strike price 40
Asml 395
Voo 320
Tsla 620 or 640

Free $$

Ybb,
I am alive and well, thanks, and do read the forum. I don't post Krugman articles few read anymore, or similar from my exhaustive personal daily reading, having decided life is too short and too packed for such. I don't ask the many questions I have about my new love interests CDC, DSTK, and CCOR (also STIP), which do not get much if any informed comment.

I am shocked at how bad things have gone, how down I am financially, for few really good reasons, imo.

I am no longer in CAPD and wish I had not dived quite so heavily into VONE. I don't regret having a lot in FMSDX.

It'll all turn at some damn point. I will move a lot from VONE to CDC and DSTL, I expect.

The actual straw for me, apart from my general 'overbusyness' trend, came when The Smartest Guy in the Room went on splitting hairs over and defending inadvertent / unintentional naked shorting. Life is way too short for such, good grief.

I hope you and yours are safe and well.

-- David

Thanks for the article...love the industriousness of bees. Very important species. Making honey for themselves, their Queen and for the rest of us.