By David Snowball
Welcome to October, the time of pumpkins.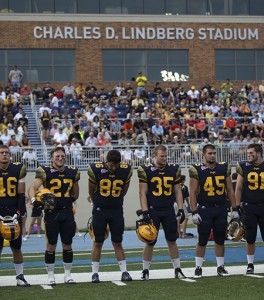 October's a month of surprises, from the first morning that you see frost on the grass to the appearance of ghosts and ghouls at month's end.  It's a month famous of market crashes – 1929, 1987, 2008 – and for being the least hospitable to stocks. And now it promises to be a month famous for government showdowns and shutdowns, when the sales of scary Halloween masks (Barackula, anyone?) take off.
It's the month of golden leaves, apple cider, backyard fires and weekend football.  (Except possibly back home in Pittsburgh, where some suspect a zombie takeover of the beloved Steelers backfield.)  It's the month that the danged lawnmower gets put away but the snowblower doesn't need to be dragged out.
It's the month where we discover the Octoberfest actually takes place in September, and we've missed it. 
In short, it's a good month to be alive and to share with you.
Better make that "The Fantastic 48," Russ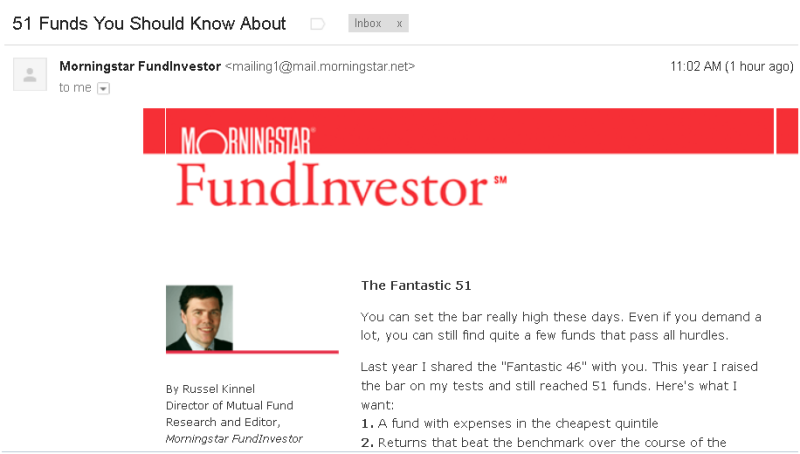 Russel Kinnel, Morningstar's chief fund guy, sent out an email on September 16th, touting his "Fantastic 51," described as "51 Funds You Should Know About."  And if you'll just pony up the $125 for a Fund Investor subscription, it's yours!
 Uhhh … might have to pare that back to the Fantastic 48, Russ.  It turns out that a couple of the funds hyped in the email underwent critical changes between the time Mr. Kinnel published that article in May and the time Morningstar's marketers began pushing it in September.
Let's start by looking at Mr. K's criteria, then talking about the flubbed funds and finish by figuring out what we might learn from the list as a whole.
Here are the criteria for being Fantastic this year:
Last year I shared the "Fantastic 46" with you. This year I raised the bar on my tests and still reached 51 funds. Here's what I want:
A fund with expenses in the cheapest quintile
Returns that beat the benchmark over the course of the manager's tenure (minimum five years)
Manager investment of at least $500,000
A Positive Parent rating
A medalist Morningstar Analyst Rating
Sub-text: Fantastic funds are large or come from large fund complexes.  Of the 1150 medalist funds, only 53 have assets under $100 million.  Of those 53, only five or six are the products of independent or boutique firms.  The others are from Fido, MFS, PIMCO or another large firm.  Typically an entire target-date series gets medalized, including the Retirement 2075 fund with $500,003 in it.  By way of comparison, there are 2433 funds with under $100 million in assets.
And it's certainly the case that the Fantastic 51 is The Corporate Collection: 10 American Funds, 10 Price and nine Vanguard.  Russel holds out the LKCM funds as examples of off-the-radar families, which would be more credible if LKCM Small Cap Equity (LKSCX) didn't already have $1.1 billion in assets.
And what about the funds touted in the promotional email.  Two stand out: FPA Paramount and Janus Triton.
Morningstar's take on FPA Paramount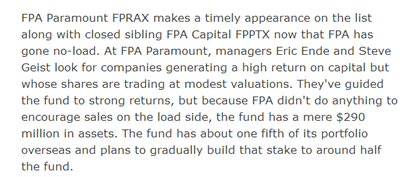 The Mutual Fund Observer's reply:
Great recommendation, except that the managers you're touting left the fund and its strategy has substantially changed.  Eric and Steve's unnamed and unrecognized co-managers are now in charge of the fund and are working to transition it from a quality-growth to an absolute-value portfolio.  Both of those took place in August 2013. 
The MFO recommendation: if you like Eric and Steve's work, invest in FPA Perennial (FPPFX) which is a fund they actually run, using the strategy that Mr. Kinnel celebrates.
Morningstar's take on Janus Triton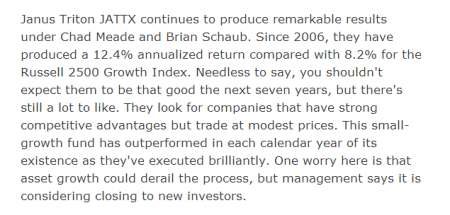 The Observer's reply:
Uhhh … a bigger worry here is that Chad and Brian left in early May, 2013. The new manager's tenure is 14 weeks.  Morningstar's analysts promptly downgraded the fund to "neutral." And Greg Carlson fretted that the "manager change leaves Janus Triton with uncertain prospects" because Mr. Coleman has not done a consistently excellent job in his other charges. That would be four months before the distribution of this email promo.
The MFO recommendation: if you're impressed by Chad and Brian's work (an entirely reasonable conclusion) check Meridian Growth Legacy Fund (MERDX), or wait until November and invest in their new Meridian Small Cap Growth Fund.
The email did not highlight, but the Fantastic 51 does include, T. Rowe Price New America Growth (PRWAX), whose manager resigned in May 2013.   Presumably these funds ended up in the letter because, contrary to appearances, Mr. Kinnel neither wrote, read nor approved its content (his smiling face and first-personal singular style notwithstanding).  That work was likely all done by a marketer who wouldn't know Triton from Trident.
The bigger picture should give you pause about the value of such lists.   Twenty-six percent of the funds that were "fantastic" last year are absent this year, including the entire contingent of Fidelity funds.  Thirty-three percent of the currently fantastic funds were not so distinguished twelve months ago.  If you systematically exclude large chunks of the fund universe from consideration (those not medalized) and have a list that's both prosaic ("tape the names of all of the Price funds to the wall, throw a dart, find your fantasy fund!") and unstable, you wonder how much insight you're being offered.
Interested parties might choose to compare last year's Fantastic 46 list with 2013's new and improved Fantastic 51. 
About the lack of index funds in the Fantastic 51
Good index funds – ones with little tracking error – can't beat their benchmarks over time because their return is the benchmark minus expenses.  A few bad index funds – ones with high tracking error, so they're sometimes out of step with their benchmark – might beat it from time to time, and Gus Sauter was pretty sure that microscopic expenses and canny trade execution might allow him to eke out the occasional win.  But the current 51 has no passive funds.
The authors of S&P Indices Versus Active Funds (SPIVA®) Scorecard would argue that's a foolish bias.  They track the percentage of funds in each equity category which manage to outperform their benchmark, controlling for survivorship bias.  The results aren't pretty.  In 17 of 17 domestic equity categories they analyzed, active funds trailed passive.  Not just "most active funds."  No, no.  The vast majority of active funds.  Over the past five years, 64.08% of large value funds trailed their benchmark and that's the best performance by any of the 17 groups.  Overall, 72.01% trailed.  Your poorest odds came in the large cap growth, midcap growth and multicap growth categories, where 88% of funds lagged. 
In general, active funds lag passive ones by 150-200 basis points year.  That's a problem, since that loss is greater than what the fund's expense ratios could explain.  Put another way: even if actively managed funds had an expense ratio of zero, they'd still modestly trail their passive peers.
There is one and only one bright spot in the picture for active managers: international small cap funds, nearly 90% of which outperform a comparable index. Which international small caps qualify as Fantastic you might ask? That would be, none.
If you were looking for great prospects in the international small cap arena, the Observer recommends that you check Grandeur Peak Global Reach (GPROX) or wait for the launch of one of their next generation of purely international funds. Oberweis International Opportunities (OBIOX), profiled this month, would surely be on the list. Fans of thrill rides might consider Driehaus International Small Cap Growth (DRIOX). Those more interested in restrained, high-probability bets might look at the new Artisan Global Small Cap Fund (ARTWX), a profile of which is forthcoming.
How much can you actually gain by picking a good manager?
It's hard to find a good manager. It takes time and effort and it would be nice to believe that you might receive a reward commensurate with all your hard work. That is, spending dozens of hours in research makes a lot more sense if a good pick actually has a noticeably pay-off. One way of measuring that pay-off is by looking at the performance difference between purely average managers and those who are well above average. 
The chart below, derived from data in the S&P 2013 SPIVA analysis shows how much additional reward a manager in the top 25% of funds provides compared to a purely average manager.
Category

Average five-year return

Excess return earned by a top quartile manager,

In basis points per year

Small-Cap Growth

8.16

231

Small-Cap Value

10.89

228

Small-Cap Core

8.23

210

Mid-Cap Value

7.89

198

Multi-Cap Core

5.22

185

Emerging Market Equity

(0.81)

173

Mid-Cap Growth

6.37

166

Multi-Cap Growth

5.37

153

Real Estate

5.74

151

Global Equity

3.57

151

Diversified International

(0.43)

135

Mid-Cap Core

7.01

129

International Small-Cap

3.10

129

Large-Cap Core

5.67

128

Large-Cap Growth Funds

5.66

125

Multi-Cap Value

6.23

120

Large-Cap Value

6.47

102
What might this suggest about where to put your energy?  First and foremost, a good emerging markets manager makes a real difference – the average manager lost money for you, the top tier of guys kept you in the black. Likewise with diversified international funds.  The poorest investment of your time might be in looking for a large cap and especially large cap value manager. Not only do they rarely beat an index fund when they do, the margin of victory is slim. 
The group where good active manager appears to have the biggest payoff – small caps across the board –  is muddied a bit by the fact that the average return was so high to begin with. The seemingly huge 231 bps advantage held by top managers represents just a 28% premium over the work of mediocre managers. In international small caps, the good-manager premium is far higher at 41%.  Likewise, top global managers returned about 42% more than average ones.
The bottom line: invest your intellectual resources where your likeliest to see the greatest reward.  In particular, managers who invest largely or exclusively overseas seem to have the prospect of making a substantial difference in your returns and probably warrant the most careful selection.  Managers in what's traditionally the safest corner of the equity style box – large core, large  value, midcap value – don't have a huge capacity to outperform either indexes or peers.  In those areas, cheap and simple might be your mantra.
The one consensus pick: Dodge & Cox International (DODFX)
There are three lists of "best funds" in wide circulation now: the Kiplinger 25, the Fantastic 51, and the Money 70.  You'd think that if all of these publications shared the same sensible goal – good risk-adjusted returns and shareholder-friendly practices – they'd also be stumbling across the same funds.
You'd be wrong. There's actually just one fund that they all agree on: Dodge & Cox International (DODFX). The fund is managed by the same team that handles all of Dodge & Cox. It's dragging around $45 billion in assets but, despite consistently elevated volatility, it's done beautifully. It has trailed its peers only twice in the past decade, including 2008 when all of the D&C funds made a mistimed bet that the market couldn't get much cheaper.  They were wrong, by about six months and 25% of their assets.
The fund has 94% of its assets in large cap stocks, but a surprisingly high exposure to the emerging markets – 17% to its peers 7%.
My colleague Charles is, even as you read this, analyzing the overlap – and lack of overlap – between such "best funds" lists.  He'll share his findings with us in November.
Tealeaf Long/Short Deep Value Fund?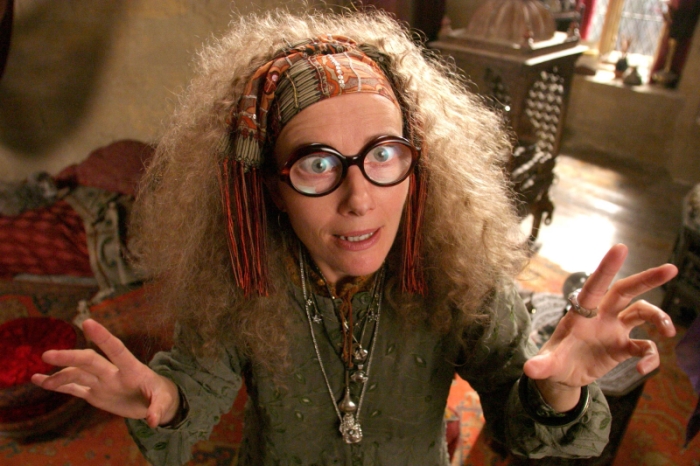 Really guys?
Really?
You've got a business model that's predicated upon being ridiculed before you even launch?
The fate of the Palantir ("mystical far-seeing eye") Fund (PALIX) didn't raise a red flag?  Nor the Oracle Fund (ORGAX – the jokes there were too dangerous), or the Eye of Zohar Fund (okay, I made that one up)?  It's hard to imagine investment advisors wanting to deal with their clients' incredulity at being placed in a fund that sounds like a parody, and it's harder to imagine that folks like Chuck Jaffe (and, well, me) won't be waiting for you to do something ridiculous.
In any case, the fund's in registration now and will eventually ask you for 2.62 – 3.62% of your money each year.
The art of reading tea leaves is referred to as tasseography.  Thought you'd like to know.
A new Fidelity fund is doing okay!
Yeah, I'm surprised to hear me saying that, too.  It's a rarity.  Still FidelityTotal Emerging Markets (FTEMX) has made a really solid start.  FTEMX is one of the new generation of emerging markets balanced or hybrid funds.  It launched on November 1, 2011 and is managed by a seven-person team.  The team is led by John Carlson, who has been running Fidelity New Markets Income (FNMIX), an emerging markets bond fund, since 1995.  Mr. Carlson's co-managers in general are young managers with only one other fund responsibility (for most, Fidelity Series Emerging Markets, a fund open only to other Fidelity funds).
The fund has allocated between 60-73% of its portfolio to equities and its equity allocation is currently at a historic high.
Since there's no "emerging markets balanced" peer group or benchmark, the best we can do is compare it to the handful of other comparable funds we could find.  Below we report the fund's expense ratios and the amount of money you'd have in September 2013 if you'd invested $10,000 in each on the day that FTEMX launched.
| | | |
| --- | --- | --- |
|   | Growth of $10k | Expense ratio |
| Fidelity Total Emerging Markets | $11,067 | 1.38% |
| First Trust Aberdeen Emerging Opp (FEO) | 11,163 | 1.70 adj. |
| Lazard E.M. Multi-Strategy (EMMOX) | 10,363 | 1.60 |
| PIMCO Emerging Multi-Asset (PEAAX) | 10,140 | 1.71 |
| Templeton E.M. Balanced (TAEMX) | 10,110 | 1.44 |
| AllianceBernstein E.M. Multi-Asset (ABAEX) | 9,929 | 1.65 |
The only fund with even modestly better returns is the closed-end First Trust Aberdeen Emerging Opportunities, about which we wrote a short, positive profile.  That fund's shares are selling, as of October 1, at a 9.2% discount to its actual net asset value which is a bit more than its 8.9% average discount over the past five years and substantially more than its 7.4% discount over the past three.
Microscopic by Fidelity standard, the fund has just $80 million in assets.  The minimum initial investment is $2500, reduced to $500 for IRAs.
Observer Fund Profiles:
Each month the Observer provides in-depth profiles of between two and four funds.  Our "Most Intriguing New Funds" are funds launched within the past couple years that most frequently feature experienced managers leading innovative newer funds.  "Stars in the Shadows" are older funds that have attracted far less attention than they deserve.
Frank Value Fund (FRNKX) is not "that other Frank Fund" (John Buckingham's Al Frank fund VALUX). It's a concentrated, all-cap value fund that's approaching its 10th anniversary. It's entirely plausible that it will celebrate its 10thanniversary with returns in the top 10% of its peer group.
Oberweis International Opportunities (OBIOX) brings a unique strategy grounded in the tenets of behavioral finance to the world of international small- and mid-cap growth investing.  The results (top decile returns in three of the past four years) and the firm's increasingly sophisticated approach to risk management are both striking.
Elevator Talk #9: Bashar Qasem of Wise Capital (WISEX)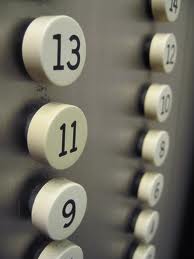 Since the number of funds we can cover in-depth is smaller than the number of funds worthy of in-depth coverage, we've decided to offer one or two managers each month the opportunity to make a 200 word pitch to you. That's about the number of words a slightly-manic elevator companion could share in a minute and a half. In each case, I've promised to offer a quick capsule of the fund and a link back to the fund's site. Other than that, they've got 200 words and precisely as much of your time and attention as you're willing to share. These aren't endorsements; they're opportunities to learn more.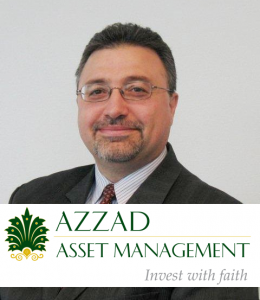 Wise Capital (WISEX) provides investors with an opportunity for diversification in a fund category (short term bonds) mostly distinguished by bland uniformity: 10% cash, one equity security thrown in for its thrill-value, about 90% of the bond portfolio would be US with a dribble of Canadian and British issues, 90% A-AAA rated and little distance between the fund and its peers. 
We began searching, late last year, from short-term income funds that offered some prospect of offering atypical returns in a bad environment: negative real short-term rates for now and the prospect of a market overreaction when US rates finally began to rise.  Our touchstones were stable management, a distinctive strategy, and a record of success.  A tiny handful of funds survived the cull.  Among them, PIMCO Short Asset (PAUIX ), Payden Global Low Duration (PYGSX), RiverPark Short Term High Yield (RPHYX), Scout Low Duration (SCLDX) … and Azzad Wise Capital.
WISEX draws on a fundamentally different asset set than any other US fixed-income fund.  Much of the fund's portfolio is invested in the Islamic world, in a special class of bank deposits and bond-equivalents called Sukuks.  The fund is not constrained to invest solely in either asset class, but its investments are ethically-screened, Shariah-compliant and offers ethical exposure to emerging markets such as Turkey, Indonesia, Malaysia and the Gulf.
Azzad was founded in 1997 by Bashar Qasem, a computer engineer who immigrated to the United States from Jordan at the age of 23.  Here's Mr. Qasem's 200 words making his case:
I started Azzad Asset Management back 1997 because I was disappointed with the lack of investment options that aligned with my socially responsible worldview. For similar reasons, I traveled across the globe to consult with scholars and earned licenses to teach and consult on compliance with Islamic finance. I later trained and became licensed to work in the investment industry.
We launched the Azzad Wise Capital Fund in 2010 as a response to calls from clients asking for a fund that respects the Islamic prohibition on interest but still offers a revenue stream and risk/return profile similar to a short-term bond fund. WISEX invests in a variety of Sukuk (Islamic bonds) and Islamic bank deposits involved in overseas development projects. Of course, it's SEC-registered and governed by the Investment Company Act of 1940. Although it doesn't deal with debt instruments created from interest-based lending, WISEX shares in the profits from its ventures.
And I'm particularly pleased that it appeals to conservative, income-oriented investors of all backgrounds, Muslim or not. We hear from financial advisors and individual shareholders of all stripes who own WISEX for exposure to countries like Turkey, Malaysia, and Indonesia, as well as access to an alternative asset class like Sukuk.
The fund has a single share class. The minimum initial investment is $4,000, reduced to $300 for accounts established with an automatic investing plan (always a good idea with cash management accounts). Expenses are capped at 1.49% through December, 2018.
For those unfamiliar with the risk/return profile of these sorts of investments, Azzad offers two resources.  First, on the Azzad Funds website, they've got an okay (not but great) white paper on Sukuks.  It's under Investor Education, then White Papers.  Second, on October 23rd, Mr. Quesam and portfolio manager Jamal Elbarmil will host a free webinar on Fed Tapering and Sukuk Investing.  Azzad shared the announcement with us but I can't, for the life of me, find it on either of their websites so here's a .pdf explaining the call.
Our earlier Elevator Talks were:
During the summer hiatus on Observer conference calls, my colleague Charles Boccadoro and I have been listening-in on calls sponsored by some of the more interesting fund companies.  We report this month on the highlights of the calls concerning the reopening of RiverNorth/DoubleLine Strategic Income (David) and the evolution of the intriguing Whitebox Tactical Opportunities (Charles) funds.
Conference Call Highlights: RiverNorth/DoubleLine Strategic Income (RNDLX)
Strategic Income was launched on December 30, 2010 and our profile of the fund described it as "compelling."  We speculated that if an investor were planning to hold only three funds over the long haul, "given its reasonable expenses, the managers' sustained successes, innovative design and risk-consciousness, this might well be one of those three."  Both popular ($1.1 billion in the portfolio) and successful (it has outperformed its "multisector bond" peers since inception and in seven of 10 quarters), the fund closed to new investors at the end of March. 2012.  Faced with a substantial expansion in their opportunity set, RiverNorth decided to reopen the fund to new investors 17 months later, at the end of August 2013, with the understanding that it was subject to re-closure if there was a pressing mismatch between the fund's resources and the opportunities available.
On September 18, 2013, co-managers Jeffrey Gundlach of DoubleLine and Patrick Galley of RiverNorth spoke with interested parties about their decision to re-open the fund and its likely evolution.
By happenstance, the call coincided with the fed's announcement that they'd put plans to reduce stimulus on hold, an event which led Mr. Gundlach to describe it as "a pivotal day for investor attitudes." The call addressed three issues:
The fund's strategy and positioning.  The fund was launched as an answer to the question, how do income-oriented investors manage in a zero-rate environment?  The answer was, by taking an eclectic and opportunistic approach to exploiting income-producing investments.  The portfolio has three sleeves: core income, modeled after Doubleline's Core Income Fund, opportunistic income, a mortgage-backed securities strategy which is Doubleline's signature strength, and RiverNorth's tactical closed-end income sleeve which seeks to profit from both tactical asset choices and the opportunities for arbitrage gains when the discounts on CEFs become unsustainably large.

The original allocation was 50% core, 25% opportunistic and 25% tactical CEF.  RiverNorth's strategy is to change weightings between the sleeves to help the portfolio manage changes in interest rates and volatility; in a highly volatile market, they might reallocate toward the more conservative core strategy while a rising interest rate regime might move them toward their opportunistic and tactical sleeves.  Before closing, much of the tactical CEF money was held in cash because opportunities were so few. 

The rationale for reopening. Asset prices often bear some vague relation to reality.  But not always.  Opportunistic investors look to exploit other investors' irrationality.  In 2009, people loathed many asset classes and in 2010 they loathed them more selectively.  As the memory of the crash faded, greed began to supplant fear and CEFs began selling at historic premiums to their NAVs.  That is, investors were willing to pay $110 for the privilege of owning $100 in equities.  Mr. Galley reported that 60% of CEFs sold at a premium to their NAVs in 2012.  2013 brought renewed anxiety, an anxious departure from the bond market by many and the replacement of historic premiums on CEFs with substantial discounts.  As of mid-September, 60% of CEFs were selling at discounts of 5% or more.  That is, investors were willing to sell $100 worth of securities for $95.

As a whole, CEFs were selling at a 6.5% discount to NAV.  That compared to a premium the year before, an average 1% discount over the preceding three years and an average 3% discount over the preceding decade.

The lack of opportunities in the fixed-income CEF space, a relatively small place, forced the fund's closure.  The dramatic expansion of those opportunities justified its reopening.  The strategy might be able to accommodate as much as $1.5 billion in assets, but the question of re-closing the fund would arise well before then.

Listener concerns

.  Listeners were able to submit questions electronically to a RiverNorth moderator, an approach rather more cautious than the Observer's strategy of having callers speak directly to the managers.  Some of the questions submitted were categorized as "repetitive or not worth answering" (yikes), but three issues did make it through. CEFs are traded using an algorithmic trading system developed by RiverNorth. It is not a black box, but rather a proprietary execution system used to efficiently trade closed-end funds based off of discount, instead of price. The size of the fund's investable CEF universe is about 300 funds, out of 400 extant closed-end fixed-income funds. The extent of leverage in the portfolio's CEFs was about 20%.
Bottom Line: the record of the managers and the fund deserves considerable respect, as does the advisor's clear commitment to closing funds when doing so is in their investors' best interest. The available data clearly supports the conclusion that, even with dislocations in the CEF space in 2013, active management has added considerable value here.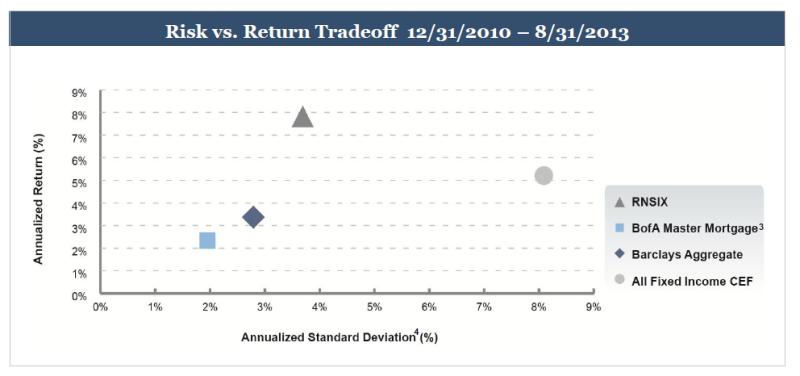 The data-rich slides are already available by contacting RiverNorth. A transcript of the broadcast will be available on the RiverNorthFunds.com website sometime in October. 
Update: The webcast is now available at https://event.webcasts.com/viewer/event.jsp?ei=1021309 You will be required to register, but you'll gain access immediately.
Conference Call Highlights: Whitebox Tactical Opportunities Fund (WBMAX and WBMIX)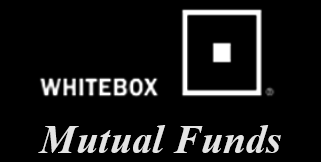 Portfolio managers Andrew Redleaf and Dr. Jason Cross, along with Whitebox Funds' President Bruce Nordin, hosted the 2nd quarter conference call for their Tactical Opportunities Fund (WBMIX) on September 10. Robert Vogel, the fund's third manager, did not participate. The call provided an opportunity to take a closer look at the fund, which is becoming hard to ignore.
Background
WBMIX is the more directionally oriented sibling of Whitebox's market-neutral Long Short Equity Fund (WBLFX), which David profiled in April. Whitebox is preparing to launch a third mutual fund, named Enhanced Convertible Fund (WBNIX), although no target date has been established.
Whitebox Advisors, founded by Mr. Redleaf in 1999, manages its mutual funds with similar staff and strategies as its hedge funds. Mr. Redleaf is a deep contrarian of efficient market theory. He works to exploit market irrationalities and inefficiencies, like "mispriced securities that have a relationship to each other." He received considerable attention for successfully betting against mortgages in 2008.
The Tactical Opportunities Fund seeks to provide "a combination of capital appreciation and income that is consistent with prudent investment management." It employs the full spectrum of security classes, including stocks, bonds, and options. Its managers reject the notion that investors are rewarded for accepting more risk. "We believe risk does not create wealth, it destroys wealth." Instead, they identify salient risks and adjust their portfolio "to perform at least tolerably well in multiple likely scenarios."
The fund has attracted $205M AUM since its inception in December 2011 ­– on the day of the conference call, Morningstar showed AUM at $171M, an increase of $34M in less than three weeks. All three managers are also partners and owners in the firm, which manages about $2.4B in various types of investment accounts, but the SAI filed February 2013 showed none invested in the fund proper. Since this filing, Whitebox reports Mr. Redleaf has become a "significant owner" and that most of its partners and employees are invested in its funds through the company's 401k program.
Morningstar recently re-categorized WBMIX from aggressive allocation to long-short after Whitebox management successfully appealed to the editorial board. While long-short is currently more appropriate, the fund's versatility makes it an awkward fit in any category. It maintains two disparate benchmarks, S&P 500 Price Index SPX (excludes dividends) and Barclay's Aggregate U.S. Bond Total Return Index. Going forward, Whitebox reports it will add S&P 500 Total Return Index as a benchmark.
Ideally, Mr. Redleaf would prefer the fund's performance be measured against the nation's best endowment funds, like Yale's or Havard's. He received multiple degrees from Yale in 1978. Dr. Cross holds an MBA from University of Chicago and a Ph.D. in Statistics from Yale.
Call Highlights
Most of its portfolio themes were positive or flat for the quarter, resulting in a 1.3% gain versus 2.9% for SP500 Total Return, 2.4% SP500 Price Return, 0.7% for Vanguard's Balanced Index , and -2.3% for US Aggregate Bonds. In short, WBMIX had a good quarter.
Short Bonds. Whitebox has been sounding warning bells for sometime about overbought fixed income markets. Consequently, it has been shorting 20+ year Treasuries and high-yield bond ETFs, while being long blue-chip equities. If 1Q was "status quo" for investors, 2Q saw more of an orderly rotation out of low yielding bonds and into quality stocks. WBMIX was positioned to take advantage.
Worst-Case Hedge. It continues to hold out-of-money option straddles, which hedge against sudden moves up or down, in addition to its bond shorts. Both plays help in the less probable scenario that "credit markets crack" due to total loss of confidence in bonds, rapid rate increase and mass exodus, taking equities down with them.
Bullish Industrials. Dr. Cross explained that in 2Q they remained bullish on industrials and automakers. After healthy appreciation, they pared back on airlines and large financials, focusing instead on smaller banks, life insurers, and specialty financials. They've also been shorting lower yielding apartment REITS, but are beginning to see dislocations in higher yielding REITs and CEFs.
Gold Miner Value. Their one misstep was gold miners, at just under 5% of portfolio; it detracted 150 basis points from 2Q returns. Long a proxy for gold, miners have been displaced by gold ETFs and will no longer be able to mask poor business performance with commodity pricing. Mr. Redleaf believes increased scrutiny on these miners will lead to improved operations and a closure in the spread, reaping significant upside. He cited that six CEOs have retired or been replaced recently. This play is signature Whitebox. The portfolio managers do not see similar inefficiencies in base metal miners.
Large vs Small. Like its miss with gold miners, its large cap versus small cap play has yet to pan-out. It believes small caps are systematically overpriced, so they have been long on large caps while short on small caps. Again, "value arbitrage" Whitebox. The market agreed last quarter, but this theme has worked against the fund since 2Q12.
Heading into 3Q, Whitebox believes equities are becoming overbought, if temporarily, given their extended ascent since 2009. Consequently, WBMIX beta was cut to 0.35 from 0.70. This move appears more tactical than strategic, as they remain bullish on industrials longer term. Mr. Redleaf explains that this is a "game with no called strikes…you never have to swing." Better instead to wait for your pitch, like winners of baseball's Home Run Derby invariably do.
Whitebox has been considering an increase to European exposure, if it can find special situations, but during the call Mr. Redleaf stated that "emerging markets is a bit out of our comfort zone."
Performance To-Date
The table below summaries WBMIX's return/risk metrics over its 20-month lifetime. The comparative funds were suggested by MFO reader and prolific board contributor "Scott." (He also brought WBMIX to community attention with his post back in August 2012, entitled "Somewhat Interesting Tiny Fund.") Most if not all of the funds listed here, at some point and level (except VBINX), tout the ability to deliver balanced-like returns with less risk than the 60/40 fixed balanced portfolio.

While Whitebox has delivered superior returns (besting VBINX, Mr. Aronstein's Marketfield and Mr. Romick's Crescent, while trouncing Mr. Arnott's All Asset and AQR's Risk Parity), it's generally done so with higher volatility. But the S&P 500 has had few drawdowns and low downside over this period, so it's difficult to conclude if the fund is managing risk more effectively. That said, it has certainly played bonds correctly.
Other Considerations
When asked about the fund's quickly increasing AUM, Dr. Cross stated that their portfolio contains large sector plays, so liquidity is not an issue. He believes that the fund's capacity is "immense."
Whitebox provides timely and thoughtful quarterly commentaries, both macro and security specific, both qualitative and quantitative. These commentaries reflect well on the firm, whose very name was selected to highlight a "culture of transparency and integrity." Whitebox also sponsors an annual award for best financial research. The $25K prize this year went to authors of the paper "Time Series Momentum," published in the Journal of Financial Economics.
Whitebox Mutual Funds offers Tactical Opportunities in three share classes. (This unfortunate practice is embraced by some houses, like American Funds and PIMCO, but not others, like Dodge & Cox and FPA.) Investor shares carry an indefensible front-load for purchases below $1M. Both Investor and Advisor shares carry a 12b-1 fee. Some brokerages, like Fidelity and Schwab, offer Advisor shares with No Transaction Fee. (As is common in the fund industry, but not well publicized, Whitebox pays these brokerages to do so – an expensive borne by the Advisor and not fund shareholders.) Its Institutional shares WBMIX are competitive currently at 1.35 ER, if not inexpensive, and are available at some brokerages for accounts with $100,000 minimum.
During the call, Mr. Redleaf stated that its mutual funds are cheaper than its hedge funds, but the latter "can hold illiquid and obscure securities, so it kind of balances out." Perhaps so, but as Whitebox Mutual Funds continues to grow through thoughtful risk and portfolio management, it should adopt a simpler and less expensive fee structure: single share class, no loads or 12b-1 fees, reasonable minimums, and lowest ER possible. That would make this already promising fund impossible to ignore.
Bottom Line
At the end of the day, continued success with the fund will depend on whether investors believe its portfolio managers "have behaved reasonably in preparing for the good and bad possibilities in the current environment." The fund proper is still young and yet to be truly tested, but it has the potential to be one of an elite group of funds that moderate investors could consider holding singularly – on the short list, if you will, for those who simply want to hold one all-weather fund.
A transcript of the 2Q call should be posted shortly at Whitebox Tactical Opportunities Fund.
27Sept2013/Charles
Conference Call Upcoming: Zachary Wydra, Beck, Mack & Oliver Partners (BMPEX), October 16, 7:00 – 8:00 Eastern
On October 16, Observer readers will have the opportunity to hear from, and speak to Zachary Wydra, manager of Beck, Mack & Oliver Partners (BMPEX).  After review of a lot of written materials on the fund and its investment discipline, we were impressed and intrigued.  After a long conversation with Zac, we were delighted.  Not to put pressure on the poor guy, but he came across as smart, insightful, reflective, animated and funny, often in a self-deprecating way.  We were more delighted when he agreed to spend an hour talking with our readers and other folks interested in the fund.
Mr. Wydra will celebrate having survived both the sojourn to Nebraska and participation in The Last Blast Triathlon by opening with a discussion of the  structure, portfolio management approach and stock selection criteria that distinguish BMPEX from the run-of-the-mill large cap fund, and then we'll settle in to questions (yours and mine).
Our conference call will be Wednesday, October 16, from 7:00 – 8:00 Eastern.  It's free.  It's a phone call.
How can you join in?

If you'd like to join in, just click on register and you'll be taken to the Chorus Call site.  In exchange for your name and email, you'll receive a toll-free number, a PIN and instructions on joining the call.  If you register, I'll send you a reminder email on the morning of the call.
Remember: registering for one call does not automatically register you for another.  You need to click each separately.  Likewise, registering for the conference call mailing list doesn't register you for a call; it just lets you know when an opportunity comes up. 
WOULD AN ADDITIONAL HEADS UP HELP?
Nearly two hundred readers have signed up for a conference call mailing list.  About a week ahead of each call, I write to everyone on the list to remind them of what might make the call special and how to register.  If you'd like to be added to the conference call list, just drop me a line.
The Conference Call Queue
We have two other calls on tap.  On Monday, November 18, from 7:00 – 8:00 Eastern, you'll have a chance to meet John Park and Greg Jackson, co-managers of Oakseed Opportunity (SEEDX and SEDEX).  John and Greg have really first-rate experience as mutual fund managers and in private equity, as well.  Oakseed is a focused equity fund that invests in high quality businesses whose managers interests are aligned with their shareholders.  As we note in the Updates section below, they're beginning to draw both high-quality investors and a greater range of media attention.  If you'd like to get ahead of the curve, you can register for the call with John and Greg though I will highlight their call in next month's issue.
In early December we'll give you a chance to speak with the inimitable duo of Sherman and Schaja on the genesis and early performance of RiverPark Strategic Income, the focus of this month's Launch Alert.
Launch Alert: RiverPark Strategic Income (RSIVX, RSIIX)
There are two things particularly worth knowing about RiverPark Short-Term High Yield (RPHYX): (1) it's splendid and (2) it's closed.  Tragically mischaracterized as a high-yield bond fund by Morningstar, it's actually a cash management fund that has posted 3-4% annual returns and negligible volatility, which eventually drew almost a billion to the fund and triggered its soft close in June.  Two weeks later, RiverPark placed its sibling in registration. That fund went live on September 30, 2013.
Strategic Income will be managed by David Sherman of Cohanzick Management, LLC.  David spent ten years at Leucadia National Corporation where he was actively involved high yield and distressed securities and rose to the rank of vice president.  He founded Cohanzick in 1996 and Leucadia became his first client.  Cohanzick is now a $1.3 billion dollar investment adviser to high net worth individuals and corporations.   
Ed Studzinski and I had a chance to talk with Mr. Sherman and Morty Schaja, RiverPark's president, for an hour on September 18th.  We wanted to pursue three topics: the relation of the new fund to the older one, his portfolio strategy, and how much risk he was willing to court. 
RPHYX represented the strategies that Cohanzick uses for dealing with in-house cash.  It targets returns of 3-4% with negligible volatility.  RSIVX represents the next step out on the risk-return continuum.  David believes that this strategy might be reasonably expected to double the returns of RPHYX.  While volatility will be higher, David is absolutely adamant about risk-management.  He intends this to be a "sleep well at night" fund in which his mother will be invested.  He refuses to be driven by the temptation to shoot for "the best" total returns; he would far rather sacrifice returns to protect against loss of principal.  Morty Schaja affirms the commitment to "a very conservative credit posture."
The strategy snapshot is this.  He will use the same security selection discipline here that he uses at RPHYX, but will apply that discipline to a wider opportunity set.  Broadly speaking, the fund's investments fall into a half dozen categories:
RPHYX overlap holdings – some of the longer-dated securities (1-3 year maturities) in the RPHYX portfolio will appear here and might make up 20-40% of the portfolio.
Buy and hold securities – money good bonds that he's prepared to hold to maturity. 
Priority-based debt – which he describes as "above the fray securities of [firms with] dented credit."  These are firms that "have issue" but are unlikely to file for bankruptcy any time soon.  David will buy higher-order debt "if it's cheap enough," confident that even in bankruptcy or reorganization the margin of safety provided by buying debt at the right price at the peak of the creditor priority pyramid should be money good.
Off-the-beaten-path debt – issues with limited markets and limited liquidity, possibly small issues of high quality credits or the debt of firms that has solid business prospects but only modestly-talented management teams.  As raters like S&P contract their coverage universe, it's likely that more folks are off the major firm's radar.
Interest rate resets – uhhh … my ears started ringing during this part of the interview; I had one of those "Charlie Brown's teacher" moments.  I'm confident that the "cushion bonds" of the RPHYX portfolio, where the coupon rate is greater than the yield-to maturity, would fall into this category.  Beyond that, you're going to need to call and see if you're better at following the explanation than I was.
And other stuff – always my favorite category.  He's found some interesting asset-backed securities, fixed income issues with equity-like characteristics and distressed securities, which end up in the "miscellaneous" basket.
Mr. Sherman reiterates that he's not looking for the highest possible return here; he wants a reasonable, safe return.  As such, he anticipates underperforming in silly markets and outperforming in normal ones.
The minimum initial investment in the retail class is $1,000.  The expense ratio is capped at 1.25%.  The fund is available today at TD and Fidelity and is expected to be available within the next few days at Schwab. More information is available at RiverPark's website.  As I noted in September's review of my portfolio, this is one of two funds that I'm almost certain to purchase before year's end.
Funds in Registration
New mutual funds must be registered with the Securities and Exchange Commission before they can be offered for sale to the public. The SEC has a 75-day window during which to call for revisions of a prospectus; fund companies sometimes use that same time to tweak a fund's fee structure or operating details.
Every day David Welsch, firefighter/EMT/fund researcher, scours new SEC filings to see what opportunities might be about to present themselves.  This month he tracked down 10 no-load funds in registration, one of the lowest levels in a year (compare it to 26 last month), but it does contain three offerings from first-rate, veteran teams:
361 Multi-Strategy Fund, 361's fourth alternatives fund, guided by Brian Cunningham (a hedge fund guy), Thomas Florence (ex-Morningstar Investment Management), Blaine Rollins (ex-Janus) and Jeremy Frank.
Croft Focus, which transplants the discipline that's guided Croft Value for 18 years into a far more concentrated global portfolio.
RSQ International Equity, which marks the re-emergence of Rudolph Riad-Younes and Richard Pell from the ashes of the Artio International crash.
In addition, two first-tier firms (Brookfield and First Eagle) have new funds managed by experienced teams.
Funds in registration this month won't be available for sale until, typically, the end of November or early December 2013.
Manager Changes
On a related note, we also tracked down 39 fund manager changes.
Updates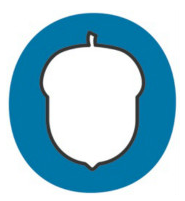 The good folks at Oakseed Opportunity (SEEDX and SEDEX) are getting their share of favorable notice.  The folks at Bloomberg featured them in A Fund's Value: Having Skin in the Game (Sept 6, 2013) while, something called Institutional Imperative made them one of Two Funds on which to Build a Portfolio (Sept 10, 2013).  At last report, they were holding more cash, more international exposure and smaller firms than their peers, none of which has been positive in this year's market. Somehow the fact that the managers have $10 million of their own money in the fund, and that two phenomenally talented international investors (David Herro of Oakmark and David Samra of Artisan) are also invested in the fund does rather make "weak relative returns in 2013" sound rather like background noise.  Thanks to the indefatigable Denny Baran for sharing both of those links and do consider the opportunity to speak with the Oakseed managers during our November conference call.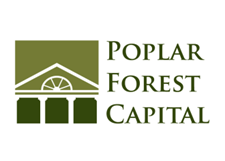 Morningstar declared Poplar Forest Partners Fund (PFPFX and IPFPX) to be an Undiscovered Manager (uhhh … okay) and featured them in a Morningstar Advisor Magazine article, "Greener Pastures" (August/September, 2013).  Rob Wherry makes the argument that manager Dale Harvey walked away from managing a $20 billion fund because it was – for reasons he couldn't control – a $20 billion fund.  "I had to put the money to work. I was managing $20 billion, but I didn't have $20 billion [worth of] good ideas . . . I had 80 investments, but I only wanted 30."  It's a good piece.
Briefly Noted . . .
Since DundeeWealth US, LP, has opted to get out of the US mutual fund business they're looking for a buyer for their Dynamic Energy Income Fund (DWEIX/DWEJX/DWEKX), Dynamic U.S. Growth Fund (DWUGX/DWUHX/DWUIX) and Mount Lucas U.S. Focused Equity Fund (BMLEX) funds. Failing that, they're likely to liquidate them. My suggestion for eBaying them was not received warmly (hey, it worked for William Shatner's $25,000 kidney stone!). If you're looking for a handful of $50 million funds – one of which, US Growth, is remarkably good – you might give them a call.
Fidelity Global Balanced Fund (FGBLX) manager Ruben Calderon has taken a leave of absence for an unspecified reason.  His co-manager, Geoff Stein, will take sole control.   A chunk of my retirement accounts are, and have for a long time been, invested in the fund and I wish Mr. Calderon all the best with whatever has called him away.
JPMorgan Value Opportunities Fund (JVOAX) isn't dead yet.  The Board is appalled.  The Board convened a meeting on September 10, 2013, for the purpose of merged Value Opps into JPMorgan Large Cap Value.  Unfortunately, they have not received enough ballots to meet their quorum requirement and the meeting dissolved.  They've resolved to try again with the following stern warning to non-voting shareholders:
However, recognizing that it is neither feasible nor legally permitted for the Value Opportunities Fund to conduct a proxy solicitation indefinitely, the Board approved in principle the liquidation of the Value Opportunities Fund if shareholders do not approve the merger when the Meeting is reconvened on October 10, 2013. If the Value Opportunities Fund is liquidated, the Fund's liquidation may be taxable to a shareholder depending on the shareholder's tax situation; as a result, the tax-free nature of the merger may be more beneficial to shareholders.
Translation: (a) vote (b) the way we want you to, or we'll liquidate your fund and jack up your taxes.
Litman Gregory giveth and Litman Gregory taketh away.  The firm has eliminated the redemption fee on its Institutional Class shares, but then increased the minimum investment for Institutional shares of their Equity (MSEFX) and International (MSILX) funds from $10,000 to $100,000.
Vanguard 500 Index Fund ETF Shares (VOO) has announced an odd reverse share split.  As of October 24, 2013, the fund will issue one new share for every two current ones.  Good news: Vanguard expects somewhat lower transaction costs as a result, savings which they'll pass along to investors.  Bad news: "As a result of the split, VOO shareholders could potentially hold fractional shares. These will be redeemed for cash and sent to the broker of record, which may result in the realization of modest taxable gains or deductible losses for some shareholders."
Virtus Dynamic AlphaSector Fund (EMNAX), on the other hand, mostly taketh away.  Virtus discontinued the voluntary limit on "Other Expenses" of the fund.  The fund, categorized as a long/short fund though it currently has no reported short positions, charges a lot for modest achievement: Class A Shares, 2.56%; Class B Shares, 3.31%; Class C Shares, 3.31%; and Class I Shares, 2.31%.   Virtus may also recapture fees previously waived. 
SMALL WINS FOR INVESTORS
The Board for Altegris Equity Long Short Fund (ELSAX) voted to reduce Altegris's management fee from 2.75% to 2.25% of assets.   This qualifies as a small win since that's still about 50% higher than reasonable.  Aston River Road Long/Short (ARLSX) investors, for example, pays a management fee of 1.20% for considerably stronger performance.  Wasatch Long/Short (FMLSX) investors pay 1.10%.
Altegris Futures Evolution Strategy Fund  (EVOAX) has capped its management fee at 1.50%.
Calamos Convertible Fund (CCVIX) reopened to new investors on September 6th.
CSC Small Cap Value Fund (CSCSX) has been renamed Cove Street Capital Small Cap Value Fund.  They've eliminated their sales loads and reduced the minimum initial investment to $1,000 for Investor class shares and $10,000 for Institutional class shares.   The manager here was part of the team that had fair success at the former CNI Charter RCB Small Cap Value Fund.
CLOSINGS (and related inconveniences)
ASTON/Fairpointe Mid Cap Fund (ABMIX) is set to close on October 18, 2013.  About $5 billion in assets.  Consistently solid performance.  I'm still not a fan of announcing a closing four weeks ahead of the actual event, as happened here.
BMO Small-Cap Growth Fund (MRSCX) is closing effective November 1, 2013.  The closure represents an interesting reminder of the role of invisible assets in capacity limits.  The fund has $795 million in it, but the advisor reports that assets in the small-cap growth strategy as a whole are approaching approximately $1.5 billion.
Invesco European Small Company Fund (ESMAX) closes to new investors on October 4, 2013.  Invesco's to be complimented on their decision to close the fund while it was still small, under a half billion in assets.
Touchstone Sands Capital Select Growth Fund (TSNAX) instituted a soft-close on April 8, 2013.  That barely slowed the inrush of money and the fund is now up to $5.5 billion in assets.  In response, the advisor will institute additional restrictions on October 21, 2013. In particular, existing RIA's already using the fund can continue to use the fund for both new and existing clients.  They will not be able to accept any new RIA's after that date.
Virtus Emerging Markets Opportunities Fund (HEMZX), a four-star medalist run by Morningstar's International Stock Fund Manager of the Year Rajiv Jain, has closed to new investors.
OLD WINE, NEW BOTTLES
FMI Focus (FMIOX) will reorganize itself into Broadview Opportunity Fund in November.  It's an exceedingly solid small-cap fund (four stars, "silver" rated, nearly a billion in assets) that's being sold to its managers.
Invesco Disciplined Equity Fund (AWEIX) will, pending shareholder approval on October 17, become AT Disciplined Equity Fund.
Meridian Value (MVALX) is Meridian Contrarian Fund.  Same investment objective, policies, strategies and team. 
Oppenheimer Capital Income Fund (OPPEX) has gained a little flexibility; it can now invest 40% in junk bonds rather than 25%.  The fund was crushed during the meltdown in 2007-09.  Immediately thereafter its managers were discharged and it has been pretty solid since then.
Effective October 1, 2013, Reaves Select Research Fund (RSRAX) became Reaves Utilities and Energy Infrastructure Fund, with all of the predictable fallout in its listed investment strategies and risks.
Smith Group Large Cap Core Growth Fund (BSLGX) will, pending shareholder approval, be reorganized into an identical fund of the same name in early 2014. 
Tilson Dividend Fund (TILDX) has been sold to its long-time subadviser, Centaur Capital Partners, LP, presumably as part of the unwinding of the other Tilson fund.
U.S. Global Investors Government Securities Savings Fund (UGSCX) is being converted from a money market fund to an ultra-short bond fund, right around Christmas.
OFF TO THE DUSTBIN OF HISTORY
American Century announced that it will merge American Century Vista Fund (TWVAX) into American Century Heritage (ATHAX).  Both are multibillion dollar midcap growth funds, with Heritage being far the stronger. The merger will take place Dec. 6, 2013.
EGA Emerging Global ordered the liquidation of a dozen of emerging markets sector funds, all effective October 4, 2013.  The dearly departed:
EGShares GEMS Composite ETF (AGEM)
EGShares Basic Materials GEMS ETF (LGEM)
EGShares Consumer Goods GEMS ETF (GGEM)
EGShares Consumer Services GEMS ETF (VGEM)
EGShares Energy GEMS ETF (OGEM)
EGShares Financials GEMS ETF (FGEM)
EGShares Health Care GEMS ETF (HGEM)
EGShares Industrials GEMS ETF (IGEM)
EGShares Technology GEMS ETF (QGEM)
EGShares Telecom GEMS ETF (TGEM)
EGShares Utilities GEMS ETF (UGEM)
EGShares Emerging Markets Metals & Mining ETF (EMT)
FCI Value Equity Fund (FCIEX) closed September 27, on its way to liquidation.  The Board cited "the Fund's small size and the increasing costs associated with advising a registered investment company" but might have cited, too, the fact that it trails 97% of its peers over the past five years and tended to post two awful years for every decent one.
Natixis Hansberger International Fund (NEFDX) will liquidate on October 18, 2013, a victim of bad returns, high risk, high expenses, wretched tax efficiency … all your basic causes.
Loomis Sayles Multi-Asset Real Return Fund (MARAX) liquidates at the end of October, 2013.  The fund drew about  $25 million in assets and was in existence for fewer than three years.  "Real return" funds are designed to thrive in a relatively high or rising inflation rate environment.  Pretty much any fund bearing the name has been thwarted by the consistent economic weakness that's been suppressing prices.

I really like Manning & Napier.  They are killing off three funds that were never a good match for the firm's core strengths.  Manning & Napier Small Cap (MNSMX), Life Sciences (EXLSX), and Technology (EXTCX) will all cease to exist on or about January 24, 2014.  My affection for them comes to mind because these funds, unlike the vast majority that end up in the trash heap, were all economically viable.  Between them they have over $600 million in assets and were producing $7 million/year in revenue for M&N.  The firm's great strength is risk-conscious, low-cost, team-managed diversified funds.  Other than a real estate fund, they offer almost no niche products really.  Heck, the tech fund even had a great 10-year record and was no worse than mediocre in shorter time periods.  But, it seems, they didn't make sense given M&N's focus. 
Metzler/Payden European Emerging Markets Fund (MPYMX) closed on September 30, 2013.  It actually outperformed the average European equity fund over the past decade but suffered two cataclysm losses – 74% from June 2008 to March 2009 and 33% in 2011 – that surely sealed its fate.  We reviewed the fund favorably as a fascinating Eurozone play about seven years ago. 
Nuveen International (FAIAX) is slated to merge into Nuveen International Select (ISACX), which is a case of a poor fund with few assets joining an almost-as-poor fund with more assets (and, not coincidentally, the same managers). 
PIA Moderate Duration Bond Fund (PIATX) "will be liquidating its assets on October 31, 2013.  You are welcome, however, to redeem your shares before that date."  As $30 million in assets, it appears that most investors didn't require the board's urging before getting out.
U.S. Global Investors Tax Free Fund (USUTX) will merge with a far better fund, Near-Term Tax Free (NEARX) on or about December 13, 2013.
U.S. Global Investors Treasury Securities Cash (USTXX) vanishes on December 27, 2013.
Victoria 1522 Fund (VMDAX) has closed and will liquidate on October 10, 2013.  Nice people, high fees, weak performance, no assets. 
Westcore Small-Cap Opportunity Fund (WTSCX) merges into the Westcore Small-Cap Value Dividend Fund (WTSVX) on or about November 14, 2013.  It's hard to make a case for the surviving fund (it pays almost no dividend and trails 90% of its peers) except to say it's better than WTSCX.  Vanguard has an undistinguished SCV index fund that would be a better choice than either.
In Closing . . .
At the beginning of October, we'll be attending Morningstar's ETF Invest Conference in Chicago, our first tentative inquiry, made in hopes of understanding better the prospects of actively-managed ETFs.  I don't tweet (I will never tweet) but I will try to share daily updates and insights on our discussion board.  We'll offer highlights of the conference presentations in our November issue.
Thanks to all of the folks who bookmarked or clicked on our Amazon link.  There was a gratifyingly sustained uptick in credit from Amazon, on the order of a 7-8% rise from our 2013 average.  Thanks especially to those who've supported the Observer directly (Hi, Joe!  It's a tough balance each month: we try to be enjoyable without being fluffy, informative without being plodding.  Glad you think we make it.) or via our PayPal link (Thanks, Ken!  Thanks, Michelle.  Sorry I didn't extend thanks sooner.  And thanks, especially, to Deb.  You make a difference).  It does make a difference.
We'll see you just after Halloween.  If you have little kids who enjoy playing on line, one of Chip's staff made a little free website that lets kids decorate jack-o-lanterns.  It's been very popular with the seven-and-under set. 
Take care!
David