By Charles Boccadoro
Originally published in April 1, 2016 Commentary
Last month, David Offered Without Comment: Your American Funds Share Class Options. The simple table showing 18 share classes offered for one of AF's fixed income funds generated considerable comment via Twitter and other media, including good discussion on the MFO Discussion Board.
We first called attention to excessive share classes in June 2014 with How Good Is Your Fund Family?  (A partial update was May 2015.) American Funds topped the list then and it remains on top today … by far. It averages more than 13 share classes per unique fund offering.
The following table summarizes share class stats for the largest 20 fund management companies by assets under management (AUM) … through February 2016, excluding money market and funds less than 3 months old.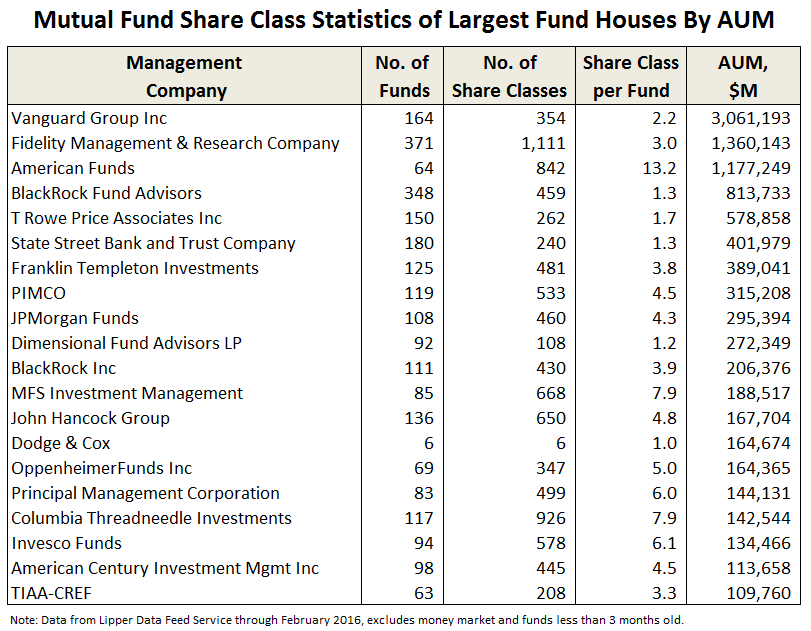 At the end of the day, share classes represent inequitable treatment of shareholders for investing in the same fund. Typically, different share classes reflect different expense ratios depending on initial investment amount, load or transaction fee, or association of some form, like certain 401K plans. Here's a link to AF's web page explaining Share Class Pricing Details. PIMCO's site puts share class distinction front and center, as seen in its Products/Share Class navigator below, a bit like levels of airline frequent flyer programs: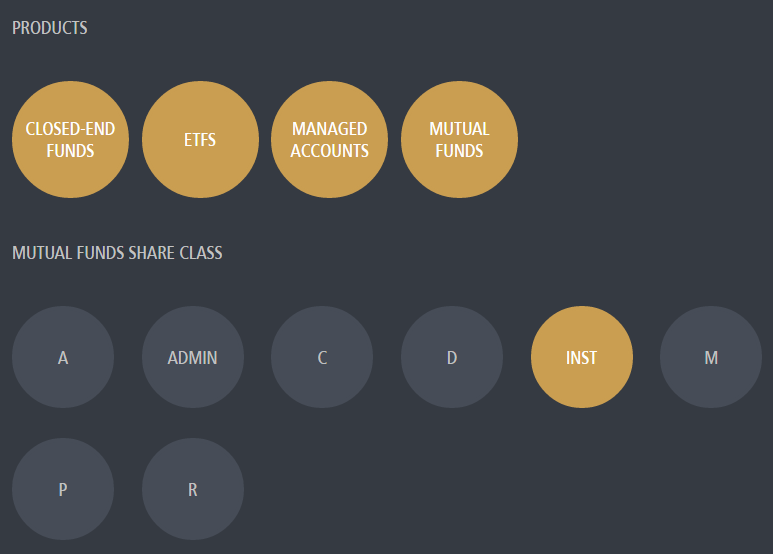 We've recently added share class info to MFO Premium's Risk Profile page. Here's an example for Dan Ivascyn's popular Income Fund (click on image to enlarge):

In addition to the various differences in 12b-1 fee, expense ratio (ER), maximum front load, and initial purchase amount, notice the difference in dividend yield. The higher ER of the no-load Class C shares, for example, comes with an attendant reduction in yield. And, another example, from AF, its balanced fund: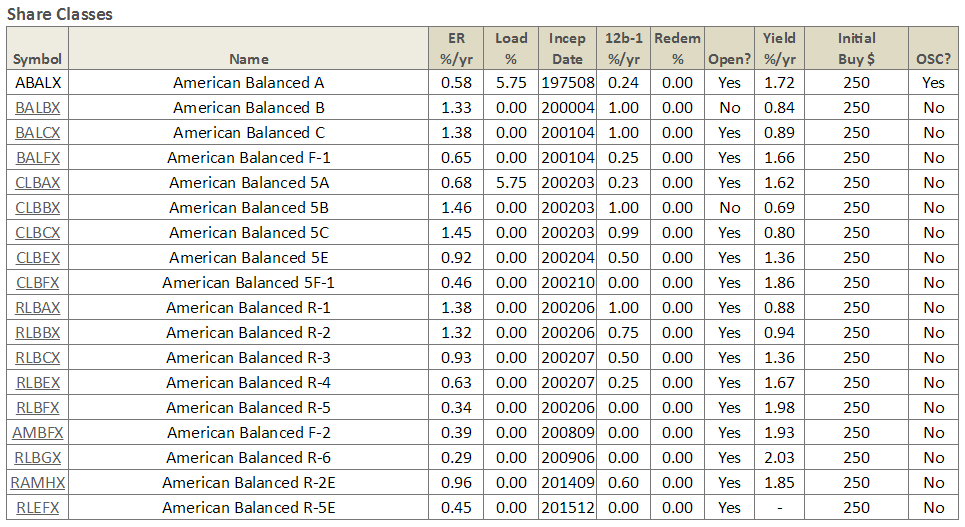 Even Vanguard, known for low fees and equitable share holder treatment, provides even lower fees to its larger investors, via so-called Admiral Shares, and institutional customers. Of course, the basic fees are so low at Vanguard that the "discount" may be viewed more as a gesture.

The one fund company in the top 20 that charges same expenses to all its investors, regardless of investment amount or association? Dodge & Cox Funds.
We will update the MFO Fund House Score Card in next month's commentary, and it will be updated monthly on the MFO Premium site.