By David Snowball
Effective 4 December 2018, the Artisan Partners officially rechristened Artisan International Small Cap as Artisan International Small-Mid Fund. Four other consequential changes were attendant to it:
On 15 October 2018, the fund reopened to new investors
On that same date, a new manager, Rezo Kanovich, took control of the fund. Mr. Kanovich and his analyst team, all of whom resigned on rather short notice, have guided Oppenheimer International Small-Mid Company (OSMAX) since early 2012.
On 4 December 2018, the fund's investment guidelines formally changed to broaden the investable universe, though the change had been announced on 4 October 2018.
Finally, on 1 December 2018, the adviser reduced fees on the fund's Investor share class from 1.57% down to 1.37%.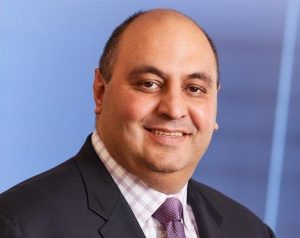 Artisan describes the changes as "evolutionary."
Mr. Kanovich will be able to invest in stocks with market caps as high as $30 billion which, they note, means that might be investing in the largest firms in some smaller markets. The fund will normally hold at least 65% of its assets in non-US equities, which allows for a substantial investment in US equities as well. His investment discipline has three components:
A thematic component, in which he attempts to identify both long-term, secular growth drivers and the firm's most likely to benefit from them
A sustainable growth component, in which he targets "wide moat" firms with strong management teams, and
A valuation component, in which he seeks temporary mispricings of  good firms.
He has done an exceptional job at his earlier charge, whose performance Morningstar describes as "terrific." Oppenheimer International Small-Mid Company (OSMAX) is a closed, five-star fund. Shareholders should expect substantial portfolio turnover, with a potentially large tax hit. The OSMAX portfolio is substantially more Asia-focused than Artisan's current one, it has a substantially higher stake in large cap stocks and higher overall market cap, and it typically holds about three times as many names in its portfolio.
There was a spirited discussion about the change on our discussion board. Some expressed the opinion that the Artisan brand is not so sterling as it once was, while others noted the steadily rising charge for Mr. Kanovich's services. "msf," for example, pondered a question that Ed Studzinski raises frequently.
The minimum initial investment in the fund's Investor share class is $1,000, the Advisor shares (APDJX) require $250,0000 and the Institutional share class (APHJX) minimum is $1 million. The fund is available for purchase through 73 brokerages, including major platforms such as Fidelity, JPMorgan, Merrill, Schwab, TD Ameritrade, and Vanguard.    The expense ratios, after waivers, are 1.37%, 1.27% and 1.16%, respectively. Morningstar describes all of those as "high." While Artisan's website is generally rich with resources, information specific to the fund's new direction remains modest.