By David Snowball
Dear friends,
As we announced in June, the Observer is on hiatus for the month of August.
Hmmm … you know, it's gone fishin'.
Disconnected.
Chillaxin'.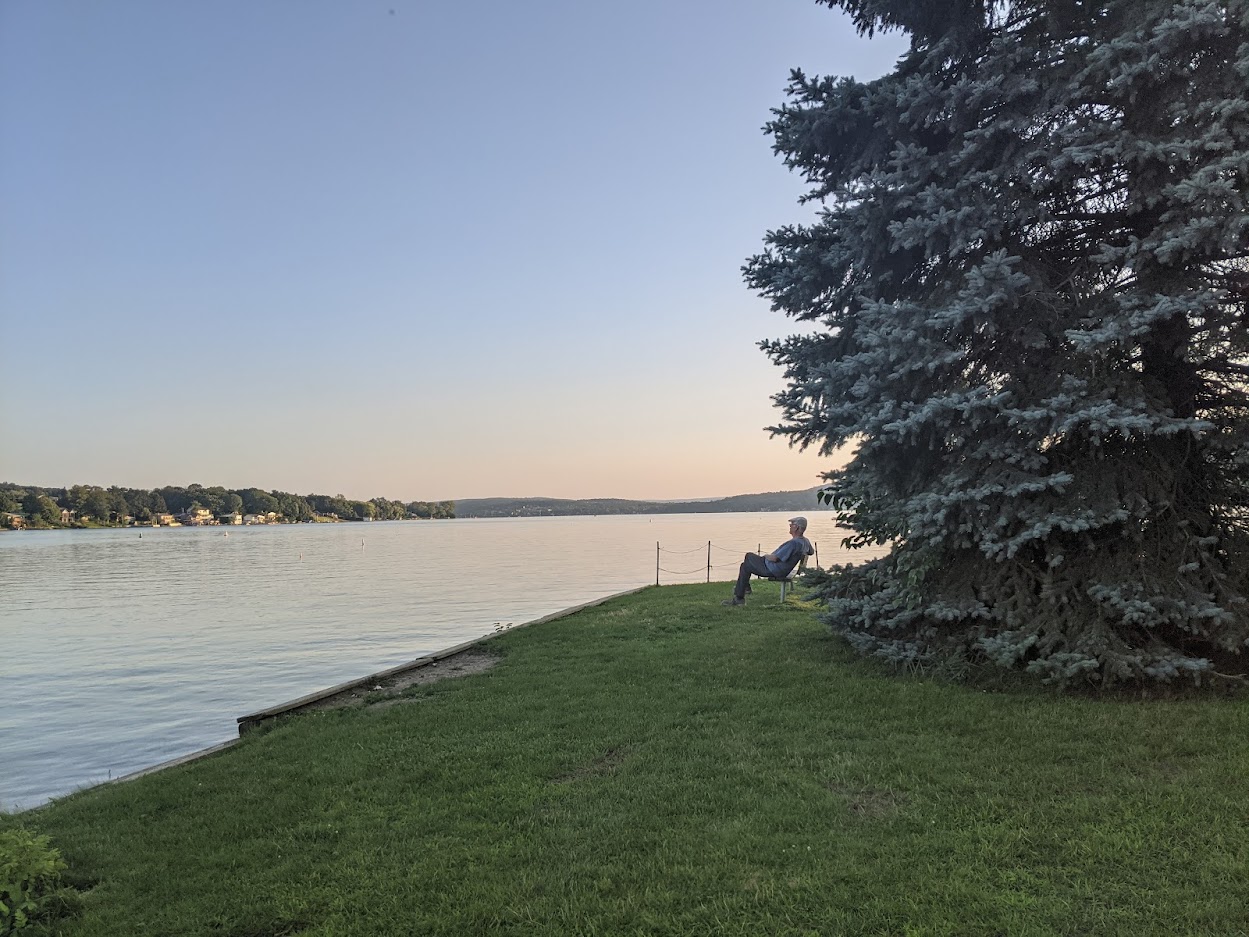 This is my first scheduled break from publishing in 25 years, and Chip's first in nearly a decade. We took the opportunity for our first out-of-town trip – back to Chip's native state of New York – in 18 months. We celebrated the marriage of Chip's son David (in the company of her father, David) on the 17th and spent a bit of time with her family.
Thereafter we headed north to the Finger Lakes region of New York, famous for the quality of its Reisling wines and rural charm. That turned out to be a mixed blessing. There are over 130 wineries operating within a 20-mile radius of Seneca Lake and we quickly discovered that there was (a) no reliable guide to the wineries and their strengths, and (b) remarkable variability in the competence of the winemakers.
You could imagine what you'd get in a fairly small region become famous for the quality of its hamburgers. Little mom 'n' pop operations would appear by the dozen, hoping to get into the action. Some of them would be … well, not very good at their basic function and all of them would be under pressure to serve up something new, distinctive and remarkable (taco burgers, Hawaiian burgers, burgers wrapped around hotdogs).
Our winery experience was a lot like that. A handful of deeply regrettable places, a bunch of perfectly competent journeyman vintners, and just a few really exceptional experiences. Among the latter were the wines and snacks at the Konstantin Frank Winery (Dr. Frank earned his Ph.D. in Viticulture from Odessa, Ukraine in 1930 and launched "the vinifera revolution" – wine made from old, non-hybridized European grape species in 1957), the Hermann J. Wiemer Winery (founded in 1979 and probably the region's most-award winning; their Rieslings really were transcendent) and even the Fulkerson Winery (a modest operation started in 1989 by Sayre Fulkerson, a sixth-generation farmer in the region, with a range of really fine wines on the sweet end of the spectrum).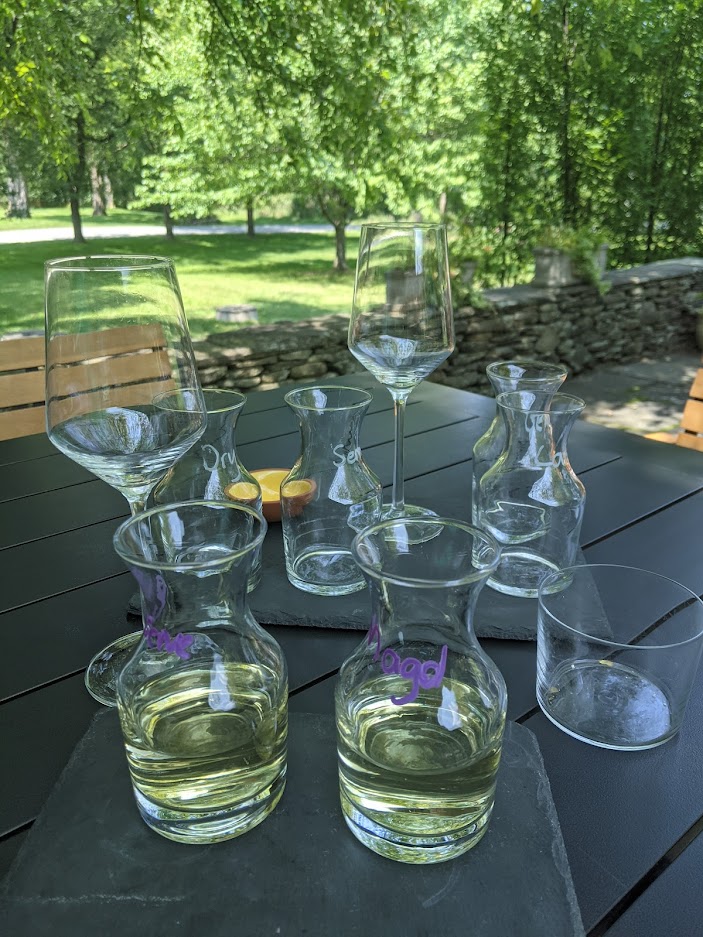 Pair those with very low Covid rates, a hike through the Watkins Glen Gorge, time spent with friends, and with first-rate dinners at Ports Café and the Belhurst Castle, and you've got yourself a really first-rate break!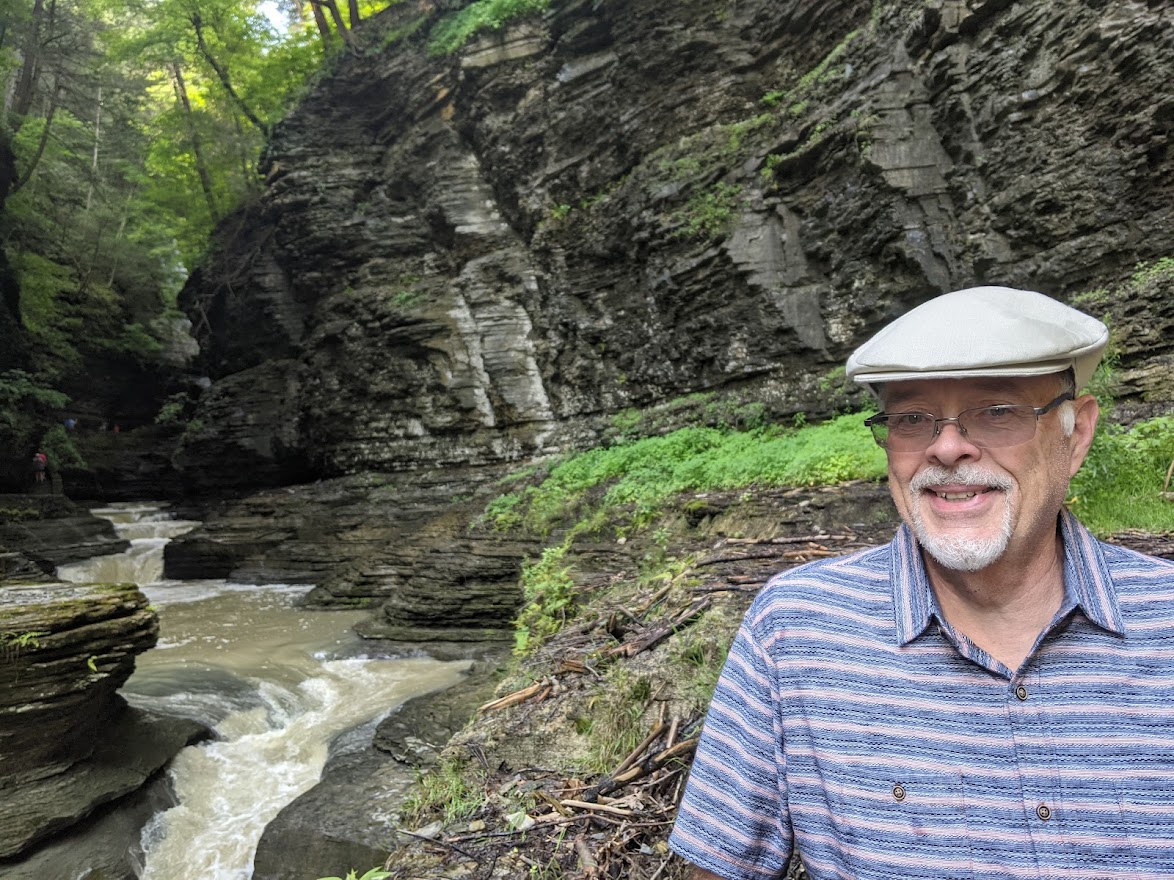 With just a tiny bit of mutual fund stuff
My son, Will, turned 21 in July. If you check in on the "About Us" page, you'll see the two of us in London when he was 10. He spent his 21st birthday in Las Vegas in the company of his mom and a friend.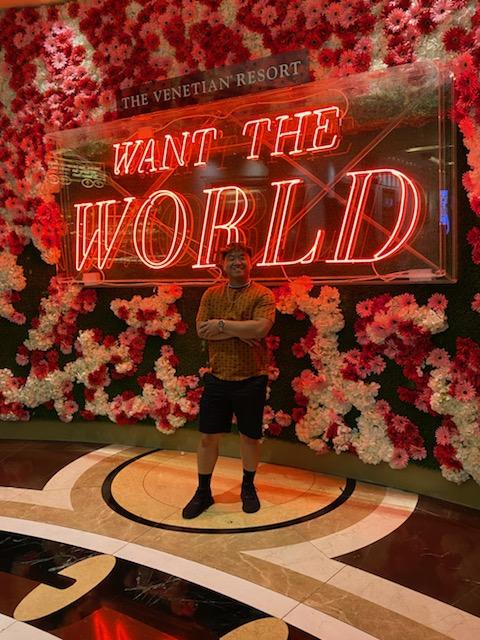 In celebration, we opened a Roth IRA for Will with an initial investment of $2,100. Assuming the market's historic 10% long-term returns – which I'm not at all assuming for the remainder of the 2020s – that single investment would compound to $150,000 over the next 45 years. He and I are already talking about the necessity of early and regular investment, at least once his education is complete.
We chose the T. Rowe Price Retirement 2060 Fund (TRTFX) for his first investment. Currently, about 98% invested in equities, it will slowly transition to 55% equity around the time of Will's long-distant retirement. The fund invests in other T. Rowe Price funds and the whole Retirement Series received the industry's only Gold rating from the Morningstar analysts. The individual fund has a five-star rating at Morningstar and has earned the MFO's Great Owl designation for consistently top-decile risk-adjusted returns.
Why T. Rowe Price Retirement 2060? Three factors drove the decision:
The Series is really, really good. About half of my own retirement is invested in the 2025 version of the fund, which is also Gold / five star / Great Owl.
The T. Rowe Price system minimizes manager risk since multiple funds, often with multiple managers, are selected by an Investment Committee (headed by Wyatt Lee) which also has multiple managers.
The other strong contender, Baillie Gifford Long Term Global Growth (BSGLX), is not currently available through TDAmeritrade, our default brokerage. The Baillie Gifford fund was strongly endorsed by Dan Wiener of The Independent Adviser for Vanguard Investors. Dan uses the fund in almost all of his firm's client accounts and, like 2060, it's a five-star Great Owl fund.
TDAmeritrade has been purchased by Charles Schwab, though the integration of the firms seems to be going slowly. Our hope is that, by year's end, the integration will be complete and some of the funds available at Schwab but not yet at TD might become available to us. If that happens, we'll likely supplement the 2060 fund with the Baillie Gifford one.
Two bits of mutual fund news that don't matter
First, Bill Stromberg has announced his impending retirement as CEO of T. Rowe Price Group after 35 years of honorable service. His retirement is effective in December and he'll be succeeded by Rob Sharps, a 24 year veteran of the firm and the firm's president. The news doesn't matter because Price is remarkably skilled at handling such transitions. Even when one of the firm's few "irreplaceable" superstar managers leaves, they're replaced by folks who smoothly maintain the five-star, risk-conscious performance that's typical of Price's culture.
Second, skeptics of Cathy Woods will soon be able to put their money where their doubts are. There's a new ETF under review by the SEC which is dedicated to shorting her flagship ARKK ETF. Technically Short ARKK ETF (SARK) will seek the inverse of the daily performance of the ARKK ETF. It will be managed by Matt Tuttle of Tuttle Capital Management which lives to run out oddball ETFs including FOMO, SPAC and New Issue, Fat Tail Risk, De-SPAC and Short De-SPAC.
The news doesn't matter for two reasons. (1) The fund targets the inverse of ARKK's daily returns, which makes it toxic for anyone with a holding period of more than … oh, 36 hours, max. And (2) the opposite of ARKK is pretty much any well-run, broadly diversified, value-oriented fund. Which is to say, pretty much any fund currently worth considering.
Thanks …
For the month off!
Take care. We have a lot in the pipeline and we're looking forward to sharing in September!