By Chip
In memoriam
With great sadness, we note the passing of two members of the investing community.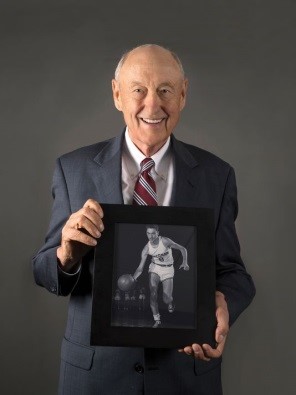 Albert "Ab" Nicholas, philanthropist and founder of the Nicholas Funds, died August 4, 2016, full of years and honors, at age 85. He earned his bachelor's degree, in the early 1950s, from the University of Wisconsin-Madison. He was deeply grateful for the scholarship that made it possible for a poor kid from Rockford, Illinois, to attend college and he repaid that kindness a thousand times over through his gifts to the university.
Drafted by the NBA, he chose instead to serve in the Army. Drafted again by the NBA after his discharge, he chose instead to attend graduate school where he studied investment and finance.
He died peacefully in his sleep in bucolic Door County, Wisconsin, and is survived by his wife of 64 years and a large and loving family.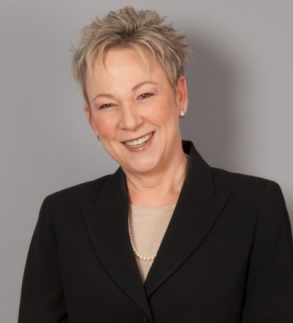 Bonnie Baha, director of global credit at the DoubleLine funds, died August 22, 2016, at age 56. Her family was in Charlotteville, Virginia, dropped her son off at the University of Virginia when she, her husband Mustapha and their daughter were struck by a car. Her husband and daughter were both treated for non-life-threatening injuries.
Ms. Baha studied political science at UC-Irvine before earning her MBA at USC, where she met her future husband. She worked for 17 years at TCW before joining Jeffrey Gundlach at DoubleLine. She recalls the early days when things were so tenuous there that Mr. Gundlach had to make a teary-eyed promise that he'd find a way to make sure each of them got paid. She was also capable of asking Mr. Gundlach why he was such a "f*****g a*****e." Her colleagues describe her as "generous and gracious … incredibly strong and hilarious." In announcing her death, the folks at her mosque ask "God to abundantly bless her soul, multiply the good deeds she has left in this world, and enter her into the highest levels of paradise. We pray God envelopes Mrs. Baha's family with mercy and comfort in this difficult period in their lives."
This month's list of manager changes was extensive – nearly 60 full or partial shifts – but largely overshadowed by the lives lost, which we memorialize above. There are a handful of solid folks who've moved on, but no immediately blockbuster shifts.
Because bond fund managers, traditionally, had made relatively modest impacts of their funds' absolute returns, Manager Changes typically highlights changes in equity and hybrid funds.
| | | | | |
| --- | --- | --- | --- | --- |
| Ticker | Fund | Out with the old | In with the new | Dt |
| GASAX | Aberdeen Diversified Alternatives Fund | Michael Turner is no longer listed as a portfolio manager for the fund. | Robert Minter is joined by Russell Barlow, Kevin Lyons, and Darren Wolf. | 8/16 |
| GMAAX | Aberdeen Diversified Income Fund | Sean Phayre is no longer listed as a portfolio manager for the fund. | Robert Minter and Michael Turner are joined by Russell Barlow, Kevin Lyons, and Darren Wolf. | 8/16 |
| GMMAX | Aberdeen Dynamic Allocation Fund | Sean Phayre is no longer listed as a portfolio manager for the fund. | Robert Minter and Michael Turner are joined by Russell Barlow, Kevin Lyons, and Darren Wolf. | 8/16 |
| NRFAX | AEW Real Estate Fund | Roman Ranocha, co-portfolio manager of the fund, recently passed away unexpectedly. | Matthew Troxell, John Garofalo and J. Hall Jones, Jr. will continue to manage the fund. | 8/16 |
| CANTX | Alpha Risk Hedged Dividend Equity Fund | Scott Chaisson and Tim Shanahan are no longer listed as portfolio managers for the fund. | Timothy Dolan, Warren Mulhern and Charles Petrie will manage the fund. | 8/16 |
| ATVAX | Athena Value Fund | Greg Anderson and John Sabre are no longer listed as portfolio managers for the fund. | Andrew Howard and C. Thomas Howard will now manage the fund | 8/16 |
| WISEX | Azzad Wise Capital Fund | Ruggero de'Rossi no longer serves as portfolio manager. | Jamal Elbarmil, John Polinski and Ihab Salib continue to manage the fund | 8/16 |
| CDVDX | Cavalier Dividend Income Fund | Scott Chaisson and Tim Shanahan are no longer listed as portfolio managers for the fund. | Scott Wetherington will manage the fund. | 8/16 |
| CDYGX | Cavalier Dynamic Growth Fund | Scott Chaisson and Tim Shanahan are no longer listed as portfolio managers for the fund. | William Mann and Mark Scalzo will manage the fund. | 8/16 |
| CATEX | Cavalier Global Opportunities | Scott Chaisson and Tim Shanahan are no longer listed as portfolio managers for the fund. | David Haviland will manage the fund. | 8/16 |
| CMSFX | Cavalier Multi Strategist Fund | Scott Chaisson and Tim Shanahan are no longer listed as portfolio managers for the fund. | The new team is Lee Calfo, Gavan Duemke, Joy Gruber, Henry Ma, Brian Shevland, Josheph Styrna, Scott Wetherington, Sean Wright and Alexis Zemaitis. | 8/16 |
| CTROX | Cavalier Tactical Rotation Fund | Scott Chaisson and Tim Shanahan are no longer listed as portfolio managers for the fund. | David Haviland will manage the fund. | 8/16 |
| CHNAX | Clough China Fund | No one, but … | Brian Chen has joined the portfolio management team of Eric Brock and Francoise Vappereau | 8/16 |
| CAFRX | Commonwealth Africa Fund | Ronald Manning no longer serves as part of the portfolio management team for the fund. | Robert Scharar and Wesley Yuhnke will continue to manage the fund. | 8/16 |
| CNZLX | Commonwealth Australia/New Zealand Fund | Ronald Manning no longer serves as part of the portfolio management team for the fund. | Robert Scharar and Wesley Yuhnke will continue to manage the fund. | 8/16 |
| CNGLX | Commonwealth Global Fund | Ronald Manning no longer serves as part of the portfolio management team for the fund. | Robert Scharar and Wesley Yuhnke will continue to manage the fund. | 8/16 |
| CNJFX | Commonwealth Japan Fund | Ronald Manning no longer serves as part of the portfolio management team for the fund. | Robert Scharar and Wesley Yuhnke will continue to manage the fund. | 8/16 |
| CNREX | Commonwealth Real Estate Securities Fund | Ronald Manning no longer serves as part of the portfolio management team for the fund. | Robert Scharar and Wesley Yuhnke will continue to manage the fund. | 8/16 |
| KDCAX | Deutsche Large Cap Value Fund | Deepak Khanna is no longer listed as a portfolio manager for the fund. | Walter Holman and Brendan O'Neill are now managing the fund. | 8/16 |
| SSETX | Dreyfus/The Boston Company Small Cap Growth Fund | David Borah is no longer listed as a portfolio manager for the fund. | Todd Wakefield and Robert Zeuthen will continue to manage the fund. | 8/16 |
| EAALX | Eaton Vance Atlanta Capital Focused Growth Fund | Richard England will retire on October 31, 2016. | The rest of the team remains | 8/16 |
| ETGIX | Eaton Vance Greater India Fund | LGM Investments Limited has been terminated as a subadvisor and Rishikesh Patel will no longer serve as a portfolio manager for the fund. | Goldman Sachs will be subadvisor for the fund, with Prashant Khemka managing the fund. | 8/16 |
| IHIAX | Federated Emerging Market Debt Fund | Ruggero de'Rossi no longer serves as portfolio manager for the fund. | Ihab Salib will continue to manage the fund | 8/16 |
| MXGMX | Great-West U.S. Government Mortgage Securities Fund | Nick Yu is no longer a portfolio manager for the fund. | Catherine Tocher, Sam Moyn, Kiva Patten, Nate Simons and Jack Brown will continue to manage the fund. | 8/16 |
| HSQAX | Henderson International Select Equity Fund | Sanjeev Lakhani is no longer listed as a portfolio manager for the fund. | Matthew Beesley will continue to manage the fund. | 8/16 |
| GRRAX | James Alpha Macro Portfolio | Tim Alford and John Brynjolfsson are no longer listed as portfolio managers for the fund. | The team of Akos Beleznay, Kevin Greene, Michael Montague and James Vitalie will now manage the fund. | 8/16 |
| MSAKX | MainStay Absolute Return Multi-Strategy Fund | Taylor Wagenseil will no longer serve as portfolio manager, but will "provide non-discretionary advisory support to the Fund's portfolio management team as a Senior Advisor" until August 2017. | The rest of the extensive team remains. | 8/16 |
| KLGAX | MainStay Cornerstone Growth Fund | Thomas Kamp is no longer listed as a portfolio manager for the fund. | Migene Kim and Andrew Ver Planck will now manage the fund. | 8/16 |
| MYHAX | MainStay High Yield Opportunities Fund | Taylor Wagenseil will no longer serve as portfolio manager, but will "provide non-discretionary advisory support to the Fund's portfolio management team as a Senior Advisor" until August 2017. | Dan Roberts, Louis Cohen and Michael Kimble will continue to manage the fund. | 8/16 |
| MTRAX | MainStay Income Builder Fund | Taylor Wagenseil will no longer serve as portfolio manager, but will "provide non-discretionary advisory support to the Fund's portfolio management team as a Senior Advisor" until August 2017. | Michael Kimble, William Priest, Dan Roberts, Eric Sappenfield, Michael Welhoelter, Louis Cohen, John Tobin and Kera Van Valen will continue to manage the fund. | 8/16 |
| MASAX | MainStay Unconstrained Bond Fund | Taylor Wagenseil will no longer serve as portfolio manager, but will "provide non-discretionary advisory support to the Fund's portfolio management team as a Senior Advisor" until August 2017. | Dan Roberts, Louis Cohen and Michael Kimble will continue to manage the fund. | 8/16 |
| NSEIX | Nicholas Equity Income Fund | Mr. Albert O. Nicholas passed away on August 4, 2016. He was described as very hard working, diligent, humble, and generous. | David Nicholas and Michael Shelton will manage the fund. | 8/16 |
| NCINX | Nicholas High Income Fund | Mr. Albert O. Nicholas passed away on August 4, 2016. He was described as very hard working, diligent, humble, and generous. | Lawrence Pavelec will manage the fund. | 8/16 |
| NCTWX | Nicholas II | Mr. Albert O. Nicholas passed away on August 4, 2016. He was described as very hard working, diligent, humble, and generous. | David Nicholas will manage the fund. | 8/16 |
| NCLEX | Nicholas Limited Edition | Mr. Albert O. Nicholas passed away on August 4, 2016. He was described as very hard working, diligent, humble, and generous. | David Nicholas will manage the fund. | 8/16 |
| NICSX | Nicolas | Mr. Albert O. Nicholas passed away on August 4, 2016. He was described as very hard working, diligent, humble, and generous. | David Nicholas and Michael Shelton will manage the fund. | 8/16 |
| NWGAX | Nuveen Tradewinds Global All Cap Fund | Emily Alejos and Andrew Thelen are no longer listed as portfolio managers for the fund. | Thomas Ray and James Stephenson will now manage the fund. | 8/16 |
| OWSMX | Old Westbury Small & Mid Cap Fund | No one, but … | Samuel Nathans, William Jacques and James Eysenbach join Michael Morrisroe, Henry Gray, Ormala Krishnan, Jed Fogdall, Joseph Chi, Arun Keswani, Scott Brayman and John Hall. | 8/16 |
| OWSOX | Old Westbury Strategic Opportunities Fund | TPH Asset Management LLC will no longer act as a sub-adviser for a portion of the fund's portfolio. | Bessemer Investment Management LLC will assume the day-to-day investment management responsibility for the portion of the fund's assets managed by TPH. | 8/16 |
| QFFOX | Pear Tree PanAgora Emerging Markets Fund | George Mussalli, Joel Feinberg and Dmitri Kantsyrev are no longer listed as portfolio managers for the fund. | Nocholas Alonso, Mark Barnes and Edward Qian will manage the fund. | 8/16 |
| RHYAX | RBC BlueBay Global High Yield Bond Fund | Anthony Robertson will no longer serve as a portfolio manager for the fund. | Justin Jewell and Thomas Kreuzer assume the role of co-portfolio managers of the fund. | 8/16 |
| SMSNX | Schroder Emerging Markets Multi-Sector Bond Fund | Denis Parisien will no longer serve as a portfolio manager for the fund, but he will remain with the firm. | James Barrineau and Fernando Grisales are joined by Michael O'Brien. | 8/16 |
| SMLNX | Schroder Emerging Markets Small Cap Fund | Allan Conway is no longer listed as a portfolio manager for the fund. He lasted for exactly one year. | Tom Wilson joins Richard Sennitt, James Gotto, and Matthew Dobbs in managing the fund. | 8/16 |
| SMLNX | Schroder Emerging Markets Small Cap Fund | Allan Conway is no longer listed as a portfolio manager for the fund. He lasted for exactly one year. | Tom Wilson joins Richard Sennitt, James Gotto, and Matthew Dobbs in managing the fund. | 8/16 |
| SGBNX | Schroder Global Strategic Bond Fund | Gareth Isaac has resigned his portfolio manager position. | Robert Jolly and Paul Grainger remain to manage the fund. | 8/16 |
| SIDNX | Schroder International Multi-Cap Value Fund | Ben Corris is no longer listed as a portfolio manager for the fund. | Michael O'Brien joins Justin Abercrombie and Stephen Langford. | 8/16 |
| SIDNX | Schroder International Multi-Cap Value Fund | Ben Corris is no longer listed as a portfolio manager for the fund. | Justin Abercrombie and Stephen Langford will continue to manage the fund. | 8/16 |
| SNAEX | Schroder North American Equity Fund | Ben Corris is no longer listed as a portfolio manager for the fund. | Justin Abercrombie and Stephen Langford will continue to manage the fund. | 8/16 |
| SEBLX | Sentinel Balanced Fund | Daniel Manion has announced his intention to retire in 2Q17. | Jason Doiron will continue to manage the fund | 8/16 |
| SENCX | Sentinel Common Stock Fund | Daniel Manion has announced his intention to retire in 2Q17. | Hilary Roper will continue to manage the fund | 8/16 |
| CBON | VanEck Vectors ChinaAMC China Bond ETF | David Lai will no longer serve as a portfolio manager for the fund. | Charlie Hu joins Eric Isenberg and Francis Rodilosso. | 8/16 |
| WALTX | Wells Fargo Alternative Strategies Fund | James Clark and Lucy DeStafano are no longer listed as portfolio managers for the fund. | Brian Zied and Joseph Bishop join the rest of the team. | 8/16 |
| WBSNX | William Blair Small Cap Growth Fund | No one, but … | Karl Brewer and Michael Balkin are joined by Ward Sexton in managing the fund. | 8/16 |