By David Snowball
Dear friends,
It's fall.
By the oddity of scheduling, Augustana's fall trimester ended just as it felt that fall had descended. My students decamped on November 1, numbed from long nights of study and challenging finals, anxious to get home for "some real food." They leave behind a campus preparing itself, at long last, for the sere and snowy season to come.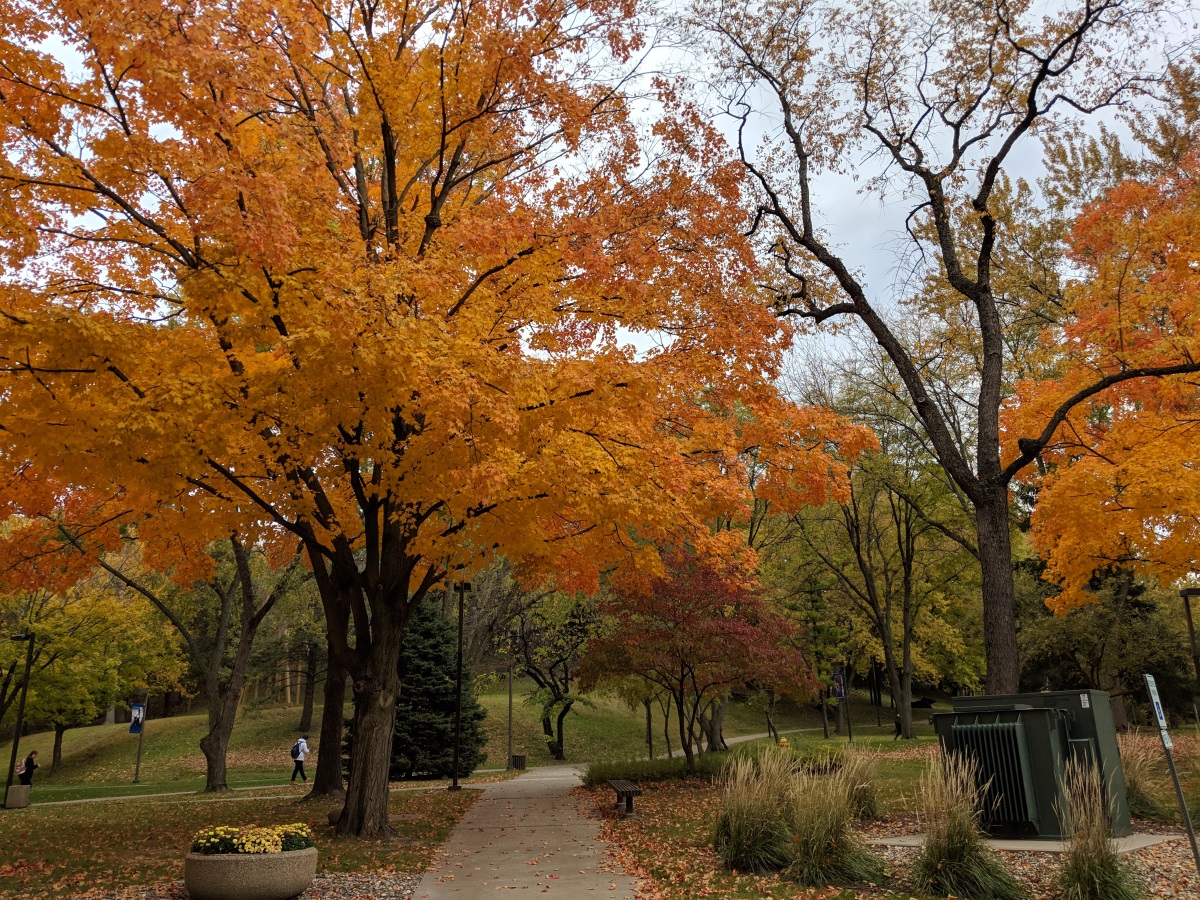 Several of my Vietnamese students, for whom Chip and I hosted dinner recently, are anxiously awaiting their first real snow. They've seen it, they've read about it and they've clearly thought about it but, other than an impromptu experiment involving sticking their hands in a chest freezer, they've got no experience with it.
My one Pakistani student, who owns just one jacket and has been wearing it to class daily since the beginning of September, is considerably less optimistic about what the winter holds.
And I, mostly, tell them what I tell you: yep, it's going to be different. You may not like some parts of it, but that's not a reason to lose sleep now or to panic in December. Plan a bit, talk things through a bit, have faith in yourself, don't be afraid to reach out. It will be a challenge, but we'll do just fine if we work through it together.
Whereupon we settled into warm, freshly baked apples and a half hour watching It's the Great Pumpkin, Charlie Brown!
Thanks, especially in this month of Thanksgiving, to our faithful readers and supporters.
I argued, last month, that one of the easiest ways to support the Observer was to set up a small recurring monthly payment through PayPal. That would free you both from guilt (you should be at least a little guilty anytime you premise your day on getting something but giving nothing) and the need to get your act together to commit the $100 or $200 you'd been planning to commit pretty much every month.
That's the model that two long-time supporters of the Observer have followed for years and, to Deb and Greg, thanks for all you do and the model you set. And thanks, now, to three new monthly contributors who signed-on in October: David (great name!), Brian, and George. Thanks, too, to the folks who've generously made a gift in to help us keep the lights on and the coffee brewing: Michael from Illinois and Michael from Las Vegas (I'm pretty sure those are two separate people) and Rae, Bruce, and Giovanni (where I'm nearly 100% that those are three separate people!).
Thanks, finally, to all the folks who read and respond to us each month and who've continued to share concerned words about Chip's health. Things are coming well; she has one more CAT scan at the end of November to confirm her progress. Thanks for asking. You make it worthwhile to be pecking away now at 2:15 a.m.
As ever,