By David Snowball
Chip and I aspire to travel internationally once every two years. Our hope, in part, is to get far away from the noise long enough that we actually manage to unwind. Our ideal trips feature cool sites, the opportunity to sit and talk with people, and one outstanding meal a day. Two years ago that took place in Scotland, this year Ireland, and two years hence, Italy. (We hope.)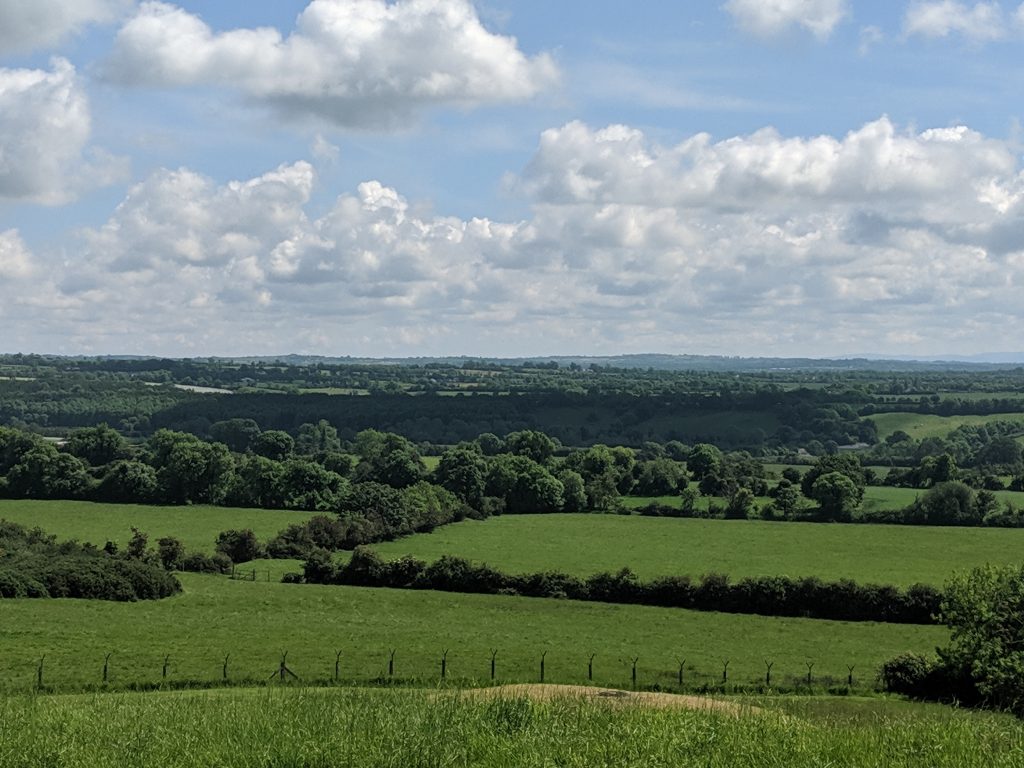 The plan was simple: arrive, get away from Dublin as fast as possible, head west to the Gaeltacht, then spend as little time driving each day as possible. The east of Ireland has ancient wonders, but it's also the most like England: country estates, formal gardens, and self-important young professionals glued to their iPhones. In the east, Gaelic is not spoken and rarely understood; my relatives, who've lived in the same house in County Kilkenny since the 1720s, admit that they can speak nary a word of the island's native language.
The west of Ireland is more rugged, slower-paced, more … Irish. So there we went.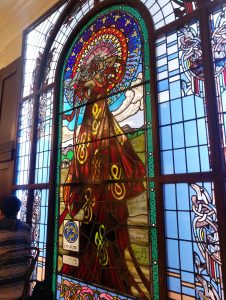 June 1: trapped in Row 11, seats A and B on the overnight from O'Hare. Not first class but something called "Premium Economy," which gave us six additional inches for $150. Don't scoff; I'm six foot tall and those inches were precious.
June 2: we stagger, jet-lagged, around Dublin. The plan was to avoid driving when we were too tired to reliably distinguish the roadway from the sidewalk. Mission accomplished?
June 3: the cross-country drive from Dublin to the Rock of Cashel to Dingletown (An Daingean in Gaelic, which translates to "stronghold").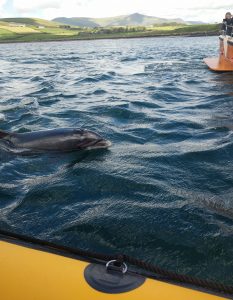 June 4, 5: in Dingle. A beautiful harbor town, home to outstanding ice cream and the best chowder either of us has ever had. The two highlights were (1) starting the Slea Head Drive – a scenic bit of cliffside road that appears precisely one foot wider than the tour buses that are coming directly at you – and (2) a sea safari, seated on pommels and riding a speedboat for four hours out of the harbor, along the coast and around the Blasket Islands. We were accompanied for much of the way by a pod of 50 dolphins, which was intensely cool.
June 6: drove to Doolin. The roadmap from Dingle to Doolin looks a lot like the diagram of your small intestine.
June 7: visited the Cliffs of Moher, drove through the Burren, snuck in a trip to Hazel Mountain Chocolate (the world's smallest and most remote chocolate factory) hopped a ferry and made it to Galway.
June 8 -9: in Galway. Food, shopping, open air markets, lovely walks along the River Corrib, followed by a full-day trip via ferry to the largest of the Aran Islands, Inis Mór. Patrick, who was actually Padraig and thought of English as his second language, took us most of the length of the island in his pony trap. A high point, literally and figuratively, was the long trek up to the hilltop fortress at Dun Aengus (locally, Dún Aonghasa ). It was an excellent spot to contemplate the beauty of Ireland and your own prospects for an untimely death, before retreating down the mountain to buy a handmade sweater or two.
June 10: drove eastward to Brú na Bóinne, roughly "Mansion on the River Boyne." There are three huge tombs (Knowth, Dowth and Newgrange) at Brú na Bóinne that predate the Pyramids by a millennium and Stonehenge by more. They're interspersed with 35 smaller tombs and other Neolithic structures.
June 11: Dublin International, a four hour delay, eight hours in Row 11, seats A and B (again!), landed at O'Hare at either 7:00 p.m. or 3:00 a.m. (depending on whether you believed the local clocks or our brains) and spent three lovely hours driving across Illinois to home. Immediately confronted with the question, "whatcha bring me?"
Life is good.
We would very much encourage folks to visit. The country is lovely, the food is excellent, and the hospitality is incomparable. That said, we also wanted to distill our travel wisdom – insofar as we could – into Ten Tips for Traveling to Ireland. Then we discovered an 11th.
Tips for traveling in Ireland
Go west. Immediately. The east of Ireland is England (traffic jams, huge estates, formal gardens and Very Important young professionals in power suits and iPhones with only the ubiquitous Guinness signs as a reminder than you're in Ireland), a nice place but not where you'd intended to travel.
Pack light. Cars are small. They have stores and they take Visa.
Remember that posted speed limits are an example of Irish humor. Twisting dirt paths dotted with sheep dung are typically posted at 80 kilometers per hour. Yes. That road over there.
The "coffee" typically served at your B&B has two of the three attributes of fine coffee: it's hot and dark-colored. That's about it.
Ireland has more castles and ruins (30,000+) than actual coffee shops (500+). Plan accordingly.
Eat the seafood chowder. At its worst, it's quite good. At its best (Out of the Blue, Dingle), sublime.
If you plan to drive on any other than M-routes, the Irish equivalent of an interstate, your motto needs to be "Xanax all around!"
Fans of escape rooms are going to love venturing into an Irish bathroom. They have a lot in common, including time pressure, inscrutable technology and occasional panics. Toilets require handle pumping, priming, double flushing, chain pulls and entreaties in Gaelic. Having a 20-cent coin sometimes helps. Showers are worse. Good luck!
It's an island. The best way to see it is by boat. Take a Sea Safari from Dingle around the coast and travel with pods of dolphins. Take a small ferry to gaze at the Cliffs of Moher from below. Take a high-speed ferry to the Aran Islands and a pony trap to the heights of Dun Aengus.
Seek out chocolates.
Invite us along!