By David Snowball
On September 9, 2020, Evolutionary Tree Capital Management launched the Evolutionary Tree Innovators Fund (INVNX).  The plan is to invest in 25-35 domestic growth-oriented companies that qualify as "leading innovative businesses" (hence the ticker symbol).  The fund will be managed by Thomas M. Ricketts, formerly a senior portfolio manager on Sands Capital's flagship Select Growth US Large-Cap Growth strategy, a $20+ billion concentrated-growth strategy.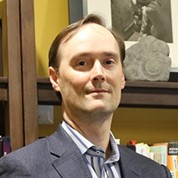 Mr. Ricketts began his career as an assistant to Frank Sands (1994-97), founder of Sands Capital Management. Over the course of the following two decades, he progressed from being a research analyst to portfolio manager and, from 2011-15, Executive Managing Director of the firm. Over the course of his career, the fund grew from managing $100 million to managing $40 billion. About half of that was in the strategy to which he contributed. Today it's at $51 billion.
Three things to know about Sands Capital:
They mostly target rich people. Their investment minimums start at $100,000 and range sharply upward.
They are not primarily a mutual fund company. When we talk about the "large-cap growth strategy," we're not referring to an individual fund. Instead, the strategy manifests itself in a US fund, funds designed for European investors, separate accounts for high net worth investors, and so on. US funds are about one-fifth of the firm's assets.
They are really quite good. Morningstar rates both their funds for European investors and the ones for domestic investors as either four- or five-stars. The quantitative version of the Morningstar analyst rating makes the funds some version of bronze, silver, and gold.
Which is to say, Mr. Ricketts brings a pretty distinguished background to his new position. He is supported by one of his former research analysts at Sands, Jonathon Ansley, and Dan Ayre, who served as an analyst for the Ricketts Family Office.
His emphasis at Sands Select Growth was on finding high-quality, sustainable growth businesses. Evolutionary Tree represents either an explicit articulation of that discipline or, to borrow the phrase, an evolution of it:
We believe wealth creation is driven by profound innovations that power the evolution of technology, business models, industries, and the economy as a whole.

Evolutionary Tree Capital Management is an investment manager that specializes in innovation-focused, concentrated-growth investing using a long-term approach we call Evolutionary Investing.

This unique evolutionary lens is the key to building innovation-focused, concentrated-growth portfolios for high-net-worth and institutional investors.
Its opening expense ratio is 0.97% and the minimum initial investment will be $50,000. While high, the minimum is one-tenth of the entry charge for the Sands and the expense ratio is competitive.
Website: Evolutionary Tree Capital Management