By David Snowball
Dear friends,
aAugust, famously "summer's last messenger of misery," is upon us. It's a month mostly celebrated by NFL fans (for the start of training camp and the endless delusion that this might be the year) and wiccans (who apparently have a major to-do in the stinkin' heat). All of us whose lives and livelihoods are tied to the education system feel sympathy for the poet Elizabeth M. Taylor:
August rushes by like desert rainfall,
A flood of frenzied upheaval,
Expected,
But still catching me unprepared.
Like a match flame
Bursting on the scene,
Heat and haze of crimson sunsets.
Like a dream
Of moon and dark barely recalled,
A moment,
Shadows caught in a blink.
Like a quick kiss;
One wishes for more
But it suddenly turns to leave,
Dragging summer away.
I could, I suppose, grumble again about the obvious (the combination of repeated stock market records with withering corporate fundamentals isn't good), but Ed bade me keep silent on the topic. So we'll try to offer up a bunch of lighter pieces, suitable to summer.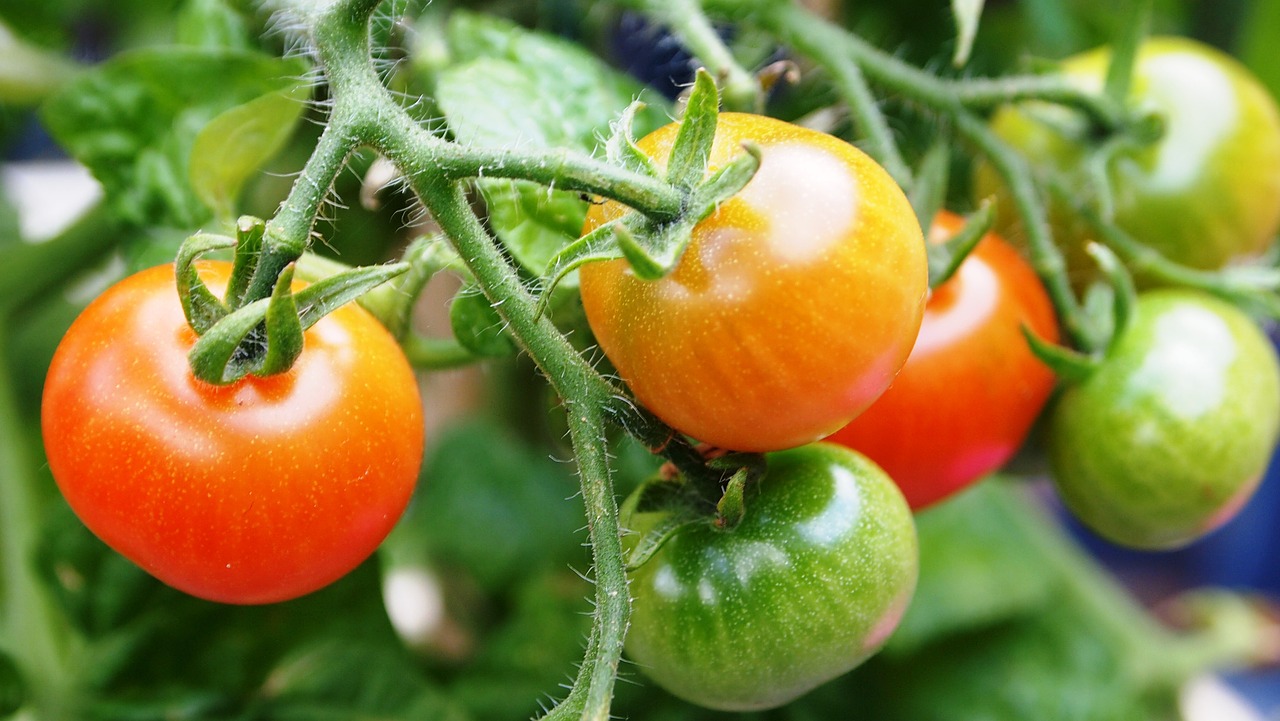 And I'll return to keeping company with heirloom tomatoes, oddly-stunted potatoes and cold beer. I hope you do likewise.
Now on with the show!
Observer Fund Profiles: Ariel Global and Catalyst MAP Global TRI
Each month the Observer provides in-depth profiles of between two and four funds. Our "Most Intriguing New Funds" are funds launched within the past couple years that most frequently feature experienced managers leading innovative newer funds. "Stars in the Shadows" are older funds that have attracted far less attention than they deserve.
Ariel Global (AGLOX): over a two decade career, Rupal Bhansali has clung to a simple observation: "if you don't swim in shark-infested waters, you can't get bitten by a shark." That insistence on ruthlessly weeding out the bad idea first has served, and is serving, her investors well.
Catalyst MAP Global Total Return Income (TRXAX/TRXIX): some funds thrive through flash, some through discipline. The managers at MAP have been practicing outstanding discipline and focus for the past 15 years, first in their separate accounts and now in their two funds. TRXAX, a sort of global balanced fund, is proving to be a worthy extension of their long investing tradition.
Launch Alert: AMG SouthernSun Global Opportunities (SSOLX)
On July 11, SouthernSun Asset Management launched their Global Opportunities fund. SouthernSun's flagship is a long-established small cap fund, and this seems to be a global version of that strategy. The fund seeks long-term capital appreciation. The plan is to invest in 15-40 companies SouthernSun believes are "niche dominant, attractively valued with financial flexibility and uniquely fitted management teams." It's nominally all-cap ($100 million and up) but the manager intends to target small- to mid-cap stocks. They have the option of hedging their currency exposure, but don't currently intend to do so. The fund will be managed by Michael W. Cook, SouthernSun's CEO and CIO.
Mr. Cook founded SouthernSun in 1989 and the firm manages $4.4 billion, as of May 31, 2016. He and his team manage two other funds: AMG SouthernSun Small Cap (SSSFX) and Equity (SSEFX). Small Cap has dramatically outperformed its small-core peers since inception but pretty much stunk in 2014 and 2015, trailing more than 95% of its peers both years. Those two years now dominate the fund's statistical profile, both at Morningstar and at MFO. The manager attributes much of that pounding to the fact that "the market has punished several of our holdings for low levels of exposure to commodities, the Emerging Markets and foreign exchange."
When we profiled SouthernSun Small Cap in 2011, we highlighted two risks.
There are two concerns worth considering as you look at the fund:

It is highly concentrated, especially for a smaller cap fund. Only nine of the 75 SMid-cap core funds place a greater fraction of their assets in their top ten holdings than does SouthernSun (47%).  That said, most of those concentrated funds have posted strong risk-adjusted returns.

It is volatile, though not gut-wrenchingly so.  The fund's five-year standard deviation (a measure of volatility) is 29. By comparison, FPA Capital is 22, Longleaf is 24, and Vanguard Extended Market Index (WEXMX, which has a similar market cap though far lower concentration) is 27. Morningstar rates is as having above-average risk and Lipper rates it as "low" in capital preservation. Both services agree, though, that the risk has been well-rewarded: Morningstar gives it "high" returns and Lipper makes it a "Lipper Leader" in the category.
History seems to have born our concerns out. The question for investors approaching the new Global fund is whether Mr. Cook simply got ahead of the market, positioning the fund for long term success at the price of another run of short-term disruption. Given the 2016 performance of the recently reopened Small Cap Fund (up 15% through the end of July, in the top 2% of its peer group) and Mr. Cook's longer-term record, it would be imprudent simply to glance at a two-star rating or a dismal three-year performance and walk away.
The initial expense ratio is capped at 1.70% for Investor shares, including a 1.0% management fee. The minimum initial investment is $2,000, reduced to $1,000 for IRAs. There's not a lot of content yet on the AMG SouthernSun Global page. You might get more insight by reviewing AMG SouthernSun Small Cap's, since the strategies are the same. Southern Sun's own website walks you through their story without much additional substance. 
Updates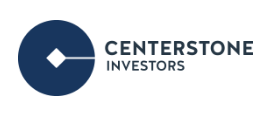 The recently launched Centerstone Investors (CETAX) and Centerstone International (CSIAX) funds are now available through the Schwab and Pershing platforms. Both are managed by Abhay Despande, formerly of First Eagle Funds.
At the same time, they published their Q2 shareholder letter: Setting Up Shop & the Art of Ignoring Headlines (06/30/2016). Mr. Deshpande recognizes the current challenges: "global long-term interest rates at close to zero, stock prices at historically high levels and increased uncertainty across the globe." He acknowledges that some investors might be tempted to allow a top-down call ("it's too scary right now") to shape their portfolios. He rejects that strategy in favor of one that starts with the premise that "we will continue to have major challenges to overcome. In the case of the latter, which is our own approach, our portfolios will tend to be diversified among well capitalized and reasonably priced businesses, along with some reserves. This long-term, global, bottom-up approach has served us well over time and we believe will continue to do so." The letter offers a thoughtful, gracefully-written intro to Mr. Deshpande's approach. It's quick and well worth reading.
Briefly noted
West Shore "elected not to renew its investment advisory agreement" with the West Shore fund and has been replaced with Satuit Capital Management. I never warmed up to West Shore, which started as West Shore Real Return Income Fund (NWSFX) then became West Shore Real Return Fund after 18 months. At that point, they changed their objective from "capital growth and current income" to "preserving purchasing power." And they pretty much completely rewrote their "principal strategies" text so that it's hard to know how exactly the portfolio will change, though the addition of a risk statement concerning the use of futures and other derivatives does offer a partial answer. I've been genially skeptical of the fund for a long while.
At a reader's behest, I spoke at length two years ago with one of the managers whose answers seemed mostly circular and who was reluctant to share information about the fund. His basic argument was: "we don't intend to make information about the fund, our strategies or insights available on the web." At the end of the call, he announced that he and co-manager James Rickards were mostly the public faces of the fund and that the actual work of managing it fell to the third member of the trio. Mr. Rickards has since left to resume his career as doomsayer.
The question is, what qualifications does a small cap specialist like Satuit have for running a sort of quasi-hedge fund?
Celebrating David Snowball's heroism
I really liked the first line of the story: "David Snowball was the all-round hero."
Sadly, the rest appeared to be British rather than English:
Scarborough won the toss in the Pavilion Cup final at Flixton and elected to bat first with Snowball getting the innings off to an excellent start retiring on 30. When Snowball retired Tom Pratt hit 24 and Kieran Rutter added 26 as they moved the score onto 101 for 3 after 15 overs.

At this stage Pickering were still in a position where the runs could be chased down, which was mainly due to tight bowling from James Boyes and Tom Dawson, but a quickfire 30 retired (off 13 balls) from Arthur Ashton took the final score to 151-7 which proved to be a total too difficult for Pickering to chase down.

Pickering in reply were soon in trouble being reduced to 2-2 after two overs with Snowball taking both wickets… The man of the match award, adjudicated by the umpires, was awarded to Snowball for his excellent all-round performance.
Congratulations to the young Snowball a/k/a SnowyLadd. And no, I have no idea of how I might be related to the ferocious bowler.
Farewell to Burnham
The erstwhile Burnham funds (Burnham Fund, Financial Services RMBKX, and Financial Services Long/Short) are now RMB or RMB Mendon funds, as in RMB Fund RMBHX, RMB Mendon Financial Services RMBKX and RMB Mendon Financial Services Long/Short RMBFX. Burnham Financial was replaced as adviser to the funds on July 1, Jon Burnham was replaced at Burnham Fund but Anton Schutz remains at the helm of the financial services funds. The original Mr. Burnham (I.W.) managed the growth-and-income Burnham Fund from 1975-1995 while the younger Mr. Burnham (Jon) ran it from 1995-2016.
Greetings to Gabelli
74-year-old billionaire Mario Gabelli, famous for paying himself $60-70 million a year, has decided he needs more to do so he's launching The Gabelli Go Anywhere Trust, "a non-diversified, closed-end management investment company with no operating history." This will be the 16th fund in his management portfolio. Going There will cost you 3.12% a year, which pops to 8.45% a year once you factor-in "Distributions on Series A Preferred Shares" (though I'm not sure quite what that means).
Who does this guy think he is, a presidential nominee?
David Blaine Welliver, former manager of the long-defunct Dblaine fund, has pled guilty (again) to securities fraud charges and has the prospect of having the feds provide secure housing for him for the next five years. As Chuck Jaffe noted in 2011, the Dblaine fund itself was an act of criminal mischief but it represented a tiny sliver of Mr. Welliver's activities according to the Minneapolis Star-Tribune. He pled guilty this month to a single charge of securities fraud arising from his 2010 attempt to bolster his fund empire. At a time when his firm has $200 in cash, he borrowed $4 million to buy two other mutual funds, spent $100,000 on the acquisition and $500,000 on himself. Five years later the feds got around to filing charges.
At the same time, Visium Asset Management, former adviser to the defunct Visium Event-Driven Fund VIDVX, announced that it was firing 33 people and closing its hedge funds. Bloomberg links the closures to revelations of fraudulent activities by three former managers, one of whom subsequently committed suicide.
SMALL WINS FOR INVESTORS
The Oakmark Global Fund (OAKGX), Oakmark International Fund (OAKIX) and Oakmark International Small Cap Fund (OAKEX) all reopened to all investors effective July 29, 2016. Special thanks to David Shepard of Callahan Capital for the timely heads-up!
CLOSINGS (and related inconveniences)
The adviser of the Iron Horse Fund (IRHAX/IRHIX) has announced that it does not intend to renew the contractual management fee waiver agreement upon its termination on July 29, 2016. Expenses will then pop from 1.86% to 2.37%. That particular move will net the adviser ridicule and $8,500 a year, and will keep it ranked as the third most expensive fund in its peer group (option writing funds with front loads). That said it has been a consistently strong performer though it's drawn only $17 million in assets.
Effective July 29, 2016, Matthews Japan Fund (MJFOX) closed to most new investors. It's a very solid fund and we debated whether to send a mid-month alert to our subscribers about the impending closure. Ultimately we decided against doing so, mostly because they are two stronger, small options available to interested investors: the four-star Hennessy Japan (HJPNX) with $120 million in assets and five-star Hennessy Japan Small Cap (HJPSX) at just $30 million. The SPARX Asset Management, a Japanese firm specializing in Asia-Pacific asset management, subadvises both funds. They're very much worth your attention if you think the Japan story has legs.
Vanguard Dividend Growth Fund (VDIGX) closed to all new investors in late July, with the fascinating "exception of investors who are added and invest in the Fund only through technology-driven model portfolios."
OLD WINE, NEW BOTTLES
American Century Veedot Fund (AMVIX) is renamed the Adaptive Equity Fund effective as of September 7, 2016. American Century Legacy Multi Cap Fund (ACMNX) is renamed the Adaptive All Cap Fund effective as of September 7, 2016.
At some point, probably soon but no one is saying, DSM Large Cap Growth Fund (DSMLX) will be reorganized to become the Touchstone Large Company Growth Fund. Despite its dismal ticker symbol, it's a really solid fund with $200 million in assets. The management team expects to remain in place after the change.
GMO is being removed as sub-advisor to John Hancock U.S. Equity Fund (JHUAX). Once that occurs, it will be renamed U.S. Growth Fund and its investment objective will be tweaked.
Rothschild Larch Lane Alternatives Fund (RLLBX) is being renamed Fiera Capital Diversified Alternatives Fund.
Effective October 1, 2016 TETON Westwood Income Fund (WEIAX) is changing its name to TETON Convertible Securities Fund. Understandably, its "principal strategies" will now include investing at least 80% in convertibles.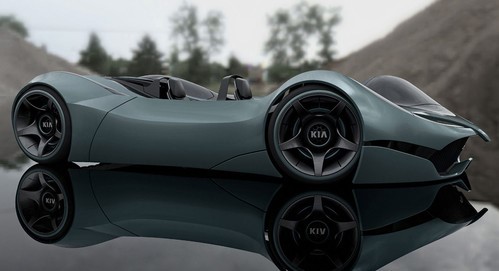 I'm into it!
USA Mutuals Barrier Fund (VICEX), formerly the Vice Fund (VICEX), has been renamed again as … wait for it! the USA Mutual Vice Fund (VICEX). At the same time, the description of the strategy went from focusing on industries with high barriers to entry (which includes "the alcoholic beverages, tobacco, gaming and defense/aerospace industries") to focusing on vice industries (which is "the alcoholic beverages, tobacco, gaming and defense/aerospace industries").
OFF TO THE DUSTBIN OF HISTORY
American Century Legacy Large Cap Fund (ACGOX) and Focused Growth Fund (AFSIX) have both closed and will liquidate on October 21, 2016.
"[B]ased upon the Fund's current small asset size and small shareholder base," its board has decided to liquidate Brown Advisory Multi-Strategy Fund (BAFRX). That will occur on August 12, 2016.
Calamos Focus Growth ETF will be liquidated on or about August 8, 2016. At the beginning of October, Calamos Discovery Growth Fund (CDGAX) and Calamos Mid Cap Growth Fund (CMXAX) will both be liquidated. And somewhere in there, Calamos Focus Growth (CBCAX) will be absorbed by Calamos Growth (CVGRX) while Calamos Long/Short (CALSX) vanishes into Calamos Phineus Long/Short (CPLSX). CALSX was Gary Black's fund, which Calamos adopted when they hired Mr. Black. By some accounts, Mr. Black's team was being squeezed out and left Calamos a bit before he did. Mr. Calamos then took the reins and transformed a so-so fund into a bad one. CPLSX is a recently converted hedge fund, Phineus Partners LP, with $20 million in assets and a fine record as a hedge fund.
City National Rochdale Multi-Asset Fund (CNIIX/CNIAX) will be liquidated "in an orderly manner" (sounds very British of them) on or about 29 September 2016.
Discretionary Managed Futures Strategy Fund (FUTEX) becomes (PASTX) on or before July 29, 2016.
E Fund China A Enhanced Equity Fund (EFAAX) bows out August 12, 2016.
The Board of Directors of The Lazard Funds has approved the liquidation of Lazard US Mid Cap Equity Portfolio (LZMOX), effective August 30, 2016.
Neuberger Berman All Cap Core Fund (NBEAX), Neuberger Berman Large Cap Disciplined Growth Fund (NLDAX) and Neuberger Berman World Equity Fund (NWTAX) are all scheduled to liquidate on August 4, 2016. Neuberger Berman Inflation Managed Fund (NDRAX) goes the way of the dodo on October 14, 2016.
Madison NorthRoad International Fund (NRIEX) will discontinue operations, liquidate, terminate, vanish and/or be assigned to the LowRoad on September 30, 2016.
On July 7, 2016, its board decided to liquidate Oakhurst Defined Risk Fund (OAKDX). Two weeks later it was gone. It's another case of an adviser abandoning a fund shortly after launch. In this case, it put in about 18 months and the adviser pulled the plug.
The closing of the merger of Putnam Voyager Fund into Putnam Growth Opportunities Fund was originally scheduled to occur on or about July 15, 2016, subject to "certain closing conditions." Since those conditions haven't been met, the merger remains on hold.
Schneider Value Fund (SCMLX) has closed in advance of its liquidation.
USA Mutuals Generation Wave Growth Fund (GWGFX) and USA Mutuals/WaveFront Hedged Emerging Markets Fund (WAVNX) will both liquidate on September 29, 2016. USA Mutuals stuck with the latter fund, a converted limited partnership, for less than one year before giving up.
In Closing . . .
A quick word of thanks and encouragement for folks who support the Observer through our Amazon link. As many of you know, we receive an amount equivalent to about 7.5% of whatever you buy – from used books to Halloween candy or home appliances – through our link. It's invisible and costs you nothing (it's part of Amazon's marketing budget), but provides us a pretty steady $20-25/day.
Despite the craziness of summer, folks have been very faithful about using the link and we're thankful. If you've been meaning to use it but haven't yet, take a moment, click our Amazon link and set it as a bookmark on your browser's bookmark bar (the one you see across the top of your screen with your most-used bookmarks.

If you're more inclined to browse for unique, hand-crafted goods, you might want to take a look at Amazon Homemade, where we found this really cool lamp. And if you love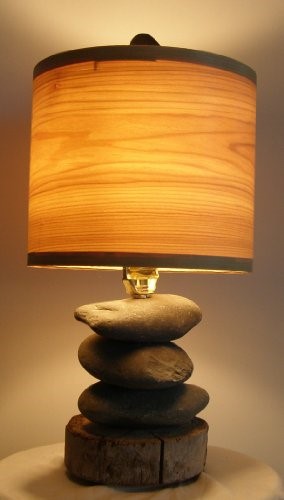 tormenting your children (or yourself) you could certainly use Amazon for some back-to-school shopping. If the dinner table gets rowdy, dropping the line "oh, yeah. I was just at Amazon and found some really nice notebooks for your Trig class this month" will really quiet them down.
Thanks too, to those who continue to support us through direct PayPal donations Adrian, Larry, and stalwart subscribers Deb and Greg. We really appreciate you.
Between now and our next issue, I'll be working on a course I haven't taught in ten years (Business and Professional Communication) as well as an old favorite with new relevance (Propaganda).  And, too, we've got interviews lined up with three managers, a new Elevator Talk and two new profiles. It'll be good.
Take care and we'll see you soon,