By David Snowball
 We've reported on the serious performance challenges faced by Grandeur Peak through much of 2018 and their subsequent decision to reopen four funds, three of which had been hard-closed; that is, unavailable even to existing shareholders.
But what about Rondure?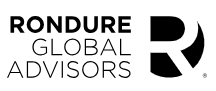 Rondure Global Advisors is newer investment adviser which is Grandeur Peak's partner. Rondure, like Grandeur Peak, was launched by an alumna of the Wasatch Funds, Laura Geritz. As a practical matter, Ms. Geritz and the Grandeur Peak folks agreed that there was much to be gained through a partnership which provided for some sharing of resources and ideas.
Rondure launched two funds in May, 2017. Rondure New World Fund (RNWOX/RNWIX) invests primarily in emerging markets. Ms. Geritz has invested a far higher percentage of her portfolio in smaller stocks (47% in small- to mid-caps) than has her average peer (17%).  Rondure Overseas Fund (ROSOX/ROSIX) invests in developed international markets, with a substantial current overweight in Japan. As with New World, Overseas has a far higher percentage of its portion invested in smaller stocks (53% in mid- to micro-caps) than has her average peer (19%).  In both funds, Ms. Geritz looks for "Quality Compounders," those with "the best metrics and best brands."
MFO detailed Ms. Geritz performance and her funds' discipline in a May 2017 Launch Alert, which might be worth reading if you're unfamiliar with the family.
In a recent letter to her investors, Ms. Geritz describes both Rondure's corporate culture and its investing mantra. As to the firm,
Our philosophy is simple. If you hire bright, driven, creative people, you embrace a time tested, patient process of investing in Quality Compounders with a balance sheet margin of safety at the right price, we believe you can do well over the long term.
As to investing, and her current suspicion that significant imbalances remain,
This changes nothing in our investment process. We screen, we travel, we invest when we see great compounders that we think will deliver an absolute return in the long run, and we don't invest when we don't see opportunity. Risk to us, like all the great investors mentioned above, is permanent loss of capital.
Her funds have a modest cash stake (4-5% at last report) and a diversified portfolio (80-100 stocks, with the majority weighted at around 1.3-1.5% of assets).  Overseas has drawn $24 million in assets while New World holds $114 million, driven in part by her outstanding performance in a similar product at Wasatch and in part by her outstanding performance with these funds.
Below we report the relative performance of each Rondure fund against its Lipper peer group. In each case, the performance is annualized; for example, since inception, New World has averaged 2.4% more per year and its Q4 2018 performance had been extended over an entire year, it would have outpaced its peers by 12.0%.
| | | | |
| --- | --- | --- | --- |
|   | Q4 | 2018 | Since inception |
| Rondure New World (RNWOX/RNWIX) | 12.0 | 4.9 | 2.4 |
| Rondure Overseas (ROSOX/ROSIX) | 3.8 | 4.4 | 4.1 |
Which is to say, both Rondure funds are solidly outperforming their peers with, so far as we can discern, no excess risk.
Bottom line: Rondure is off to a solid start, which should surprise no one and please many. Both funds are in the black (through 1/30/2019) since launch, they've seen modest inflows and the Rondure team is maturing nicely. They very much warrant your attention.