By David Snowball
Dear friends,
Oops … I did it again!
On May 19, 2019, I helped launch my 35th cohort of Augustana grads on an unsuspecting world. With modest pomp, stirring music, one thoughtful address (that no one will remember) and one clunky one (likewise, thank God), I participated in the college's 159th commencement. Afterward, by long tradition, the graduates filtered through the throng of faculty, exchanging tears and laughter, thanks and hugs.
And then they were gone. It's bittersweet to have a career forever predicated upon bidding farewell to amazing young folks just as they hit their stride. They were a challenge, and they're your challenge now.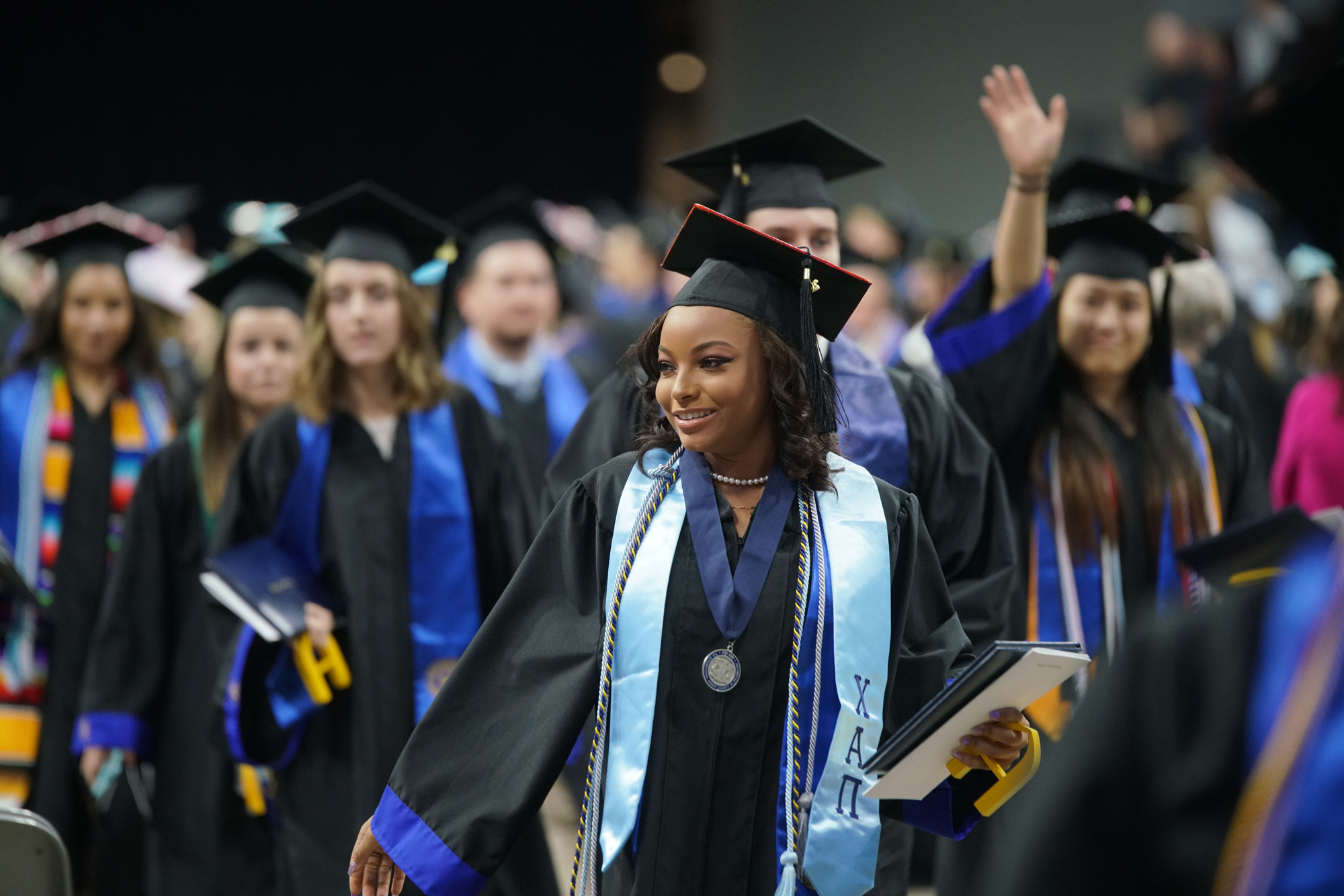 Don't underestimate them. Be careful imposing easy stereotypes upon them. They are different. But they always are: one of Plato's contemporaries fussed endlessly about the indolent and irresponsible college students on his day, Ralph Waldo Emerson (in Walden) groused about the high cost of tuition and students' concern more for comfort than contemplation, and Teddy Roosevelt decried their tendency toward talking rather than acting ("The first great lesson which the college graduate should learn is the lesson of work rather than of criticism.")
You should read Roosevelt's 1894 essay on college and society. If you're patient and have time for a quiet, thoughtful walk afterward, you'll find yourself reprocessing it for a long time.
My students are more connected and more aware than I ever was. They're more resilient, and more fragile. (I suspect they're more responsible for the former, and we bear a lot of responsibility for the latter.) Their great strength – connection – is their great weakness. They are never far from the portal to the hive mind, never disconnected. Their attention is continuous, partial, divided and fleeting. They work hard, but under a different set of assumptions than those I brought to young adult life. I'm still trying to translate between their language and mine.
It's hard and never-ending. But they're worth it. And so are you.
Remaining engaged with the implications of an unstable climate
We highlight this month the launch of Zeo Sustainable Credit, which focuses on the debt offerings of firms that pursue sustainable business practices. Manager Venk Reddy's argument is sustainable practices are important predictors of a firm's creditworthiness, not just gestures toward social good.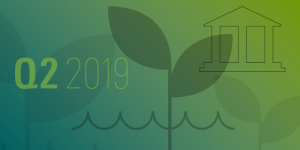 Morningstar's sustainability coverage is becoming broader and deeper. On June 6, 2019, they will host the Inaugural Edition of The Morningstar Sustainable Investing Quarterly Webinar. Each webinar promises "the latest news and trends in ESG investing, [to] bring you up to date on sustainable funds, and [will] feature a conversation with a sustainability leader. It's pitched at financial advisors but it's not clear why other thoughtful folks wouldn't benefit.
Finally, my favorite podcast, Make Me Smart, offered a remarkably thoughtful and insightful program entitled "How to survive climate change" (5/14/2019). It's very much worth listening to. It makes three points that struck me as worth thinking about: there is no credible challenge to the reality of the situation (though there are feverish challenges), the response to climate instability needs to be balanced between mitigation and adaptation (parts of Davenport's downtown have been underwater for 80 consecutive days, and so I nod) and there's more to life than coping with this one problem.
Kai and Molly, the hosts, really are remarkable folks. You might consider making it a habit to listen in.
Snowball elsewhere
I've had the privilege of sharing some reflections with other readers lately. the publishers of those pieces kindly gave us permission to share the links with you.
For the American Association of Individual Investors monthly AAII Journal, I reworked two essays that we published here into a single, compact, updated piece: "Investing in Response to Climate Change" (June, 2019). I've been invited to address a session at their October annual convention in Orlando, and gratefully accepted.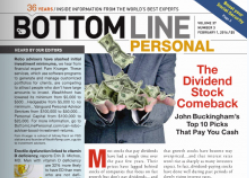 I appear, with some frequency, in the Bottom Line: Personal newsletter. Most of my articles there flow from a collaboration with Mark Gill. He asks, we talk, he drafts, I edit. There's an art involved in making meaning in such short pieces, and Mark's really good at it. Our most recent conversation led to These Attractive Funds Focus on Overlooked Midcap Stocks (May 1, 2019).
I hope you enjoy both and hope, too, that they help folks we might not otherwise have reached.
Go raibh maith agat!
Which, I dearly hope, is the Gaelic phrase for "Thanks! " (I'm haunted by those possibly apocryphal stories of dimwits whose poetical Chinese tattoos actually translate as "serious mistake" or "abundant mound; it's common enough that the Hanzi Smatter blog provides regular translations of its readers' tattoos.) That celebrates both my current holiday and our gratitude for your support.
We mentioned last month, in the wake of the demise of Money magazine, that we are exclusively reader-supported and a fair number of folks stepped up and chipped in. A never-quite-complete list of thanks starts with Wilson from Lexington, Marc (we think you're awesome, too!), John from Columbia, SC, an anonymous donor, Lee, Tom from Mizzou, David (not me-David, another David), Gregory, Vicki from CA (friends in Sacramento are trying to lure me back with the promise that "it's a dry 106"), Curtis (thanks to you, too!), Donald from Seattle, Richard (to whom we note, we were tempted to party like it's 2025!), Sherwin, William from Richland and Kirk from Richland Hills.
We celebrate, especially, Seshadri (thank you, sir!) who became the latest reader to set up a small monthly contribution through PayPal. In doing so he joins our corps of subscribers: Doug, Deborah, Greg, William, David (no, not the David above nor me-David) and Brian.
If you'd like to join them, you can either click on the PayPal link (no, you don't need a PayPal account, they're just a processing agent) over to the right side of this page or on the "Support Us" tab on the top navigation bar. Since we're a 501(c)3 non-profit, contributions are, mostly and generally, tax-deductible.
Following up on Morningstar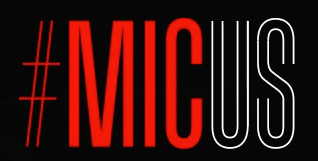 Because it conflicted with my teaching schedule, I was only able to attend part of the first day of the Morningstar Investment Conference. Charles, who was there throughout, reports on his experiences in this month's issue.
Despite the brevity of my stay, I had the opportunity to talk with a bunch of folks, some of whom are startlingly thoughtful. (I'm regularly amazed that they're so generous with their time.) In the crush of work at the end of an academic year, I wasn't able to do justice to their insights and strategies.
Partly by plan and partly by happenstance, most of the folks I met fish the turbulent seas beyond the US: the quietly erudite Amit Wadhwaney, founder of Moerus Capital; Inbok Song, who leads Seafarer's growth investing team; Bryce Fegley, who co-manages Sextant Global High Income (SGHIX, which Morningstar assigns to its "cautious allocation" category for the purpose of sustainability ratings) and Beini Zhou, manager of Matthews Asia Value (MAVRX). In July, we'll follow up with fuller discussions of our time together.
I missed the opportunity to meet with Josh Vail, president of 361 Capital and Abhi Patwardhan, co-manager of the new FPA Flexible Fixed Income Fund (FPFIX), but I'm working on it.
Russell Baker, a Pulitzer-prize winning journalist and humorist, passed away in January. At 93, he'd led a life full of years, honor and meaning. I'll leave you, for now, with a reminder to gird yourself for the craziness ahead while still celebrating the days that life has given us.
"Ah, summer," he wrote, "what power you have to make us suffer and like it." –
Take care,