By David Snowball
Updates
A Gold medal for T. Rowe Price: Morningstar has upgraded their assessment of T. Rowe Price's Retirement Series funds to Gold, their highest endorsement. It's an endorsement we share. Twenty-four of T. Rowe Price's funds – including many of the retirement date funds – earn our "Great Owl" designation for consistently top-tier risk-adjusted-performance. We have recognized the firm as a whole as one of the industry's top-tier performers.
Morningstar celebrates the firm's "vast" research capabilities, "top notch" management team and "stellar" long-term performance. We concur.
By way of full disclosure, nearly one-third of my retirement account is invested in T. Rowe Price Retirement 2025 (TRRHX).
– – – – –
The $6 million Cannabis Growth Fund has chosen to convert its Investor class shares into Class I shares, on or about May 14, 2021. Same minimum, lower expense ratio, same portfolio of nine stocks whose P/E ratios run from 828 to (-294).
Briefly Noted . . .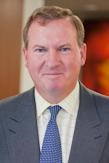 We note, with enormous sadness, the death of Charles de Vaulx. Mr. de Vaulx was described by many as a "legendary value investor" and protégé of the even more legendary Jean-Marie Eveillard. He began working with Mr. Eveillard as an intern at SoGen whose investment management business was purchased by First Eagle in 1999. He worked as a successful deep-value manager at First Eagle. He and three other First Eagle professionals, including partner Charles "Chuck" de Lardemelle, chose to launch their own firm in 2008, in the very teeth of the 2007-09 financial crisis.
Assets rose to $20 billion then fell to $2 billion as deep-value investing languished. About a year ago, things started getting strange at IVA. In July 2020, Mr. de Lardemelle left, without explanation, less than a year after becoming co-CIO. In April 2021, both of the firm's funds were liquidated while still holding billions in assets. A far more common (profitable and sensible) path would have been to sell the funds to another advisor. No word of why that path was not taken.
One month after that, Mr. de Vaulx took his own life by suicide at age 59. The folks on our discussion board reflected a bit on the fragility of life and on the myriad challenges folks might invisibly struggle with.
– – – – –
Aberdeen is a perfectly fine fund family. Morningstar reports that 60% of their assets are in four- or five-star funds. MFO's performance metrics put them in the middle 20% of fund families. As with many of their peers, the fund is leaking assets. It has $9 billion in assets spread across 21 funds, but is down from $24 billion a decade ago and down $200 million in the past 12 months despite a buoyant market:
The firm appears to have diagnosed the problem.
It's the archaic and unlovely letter "E."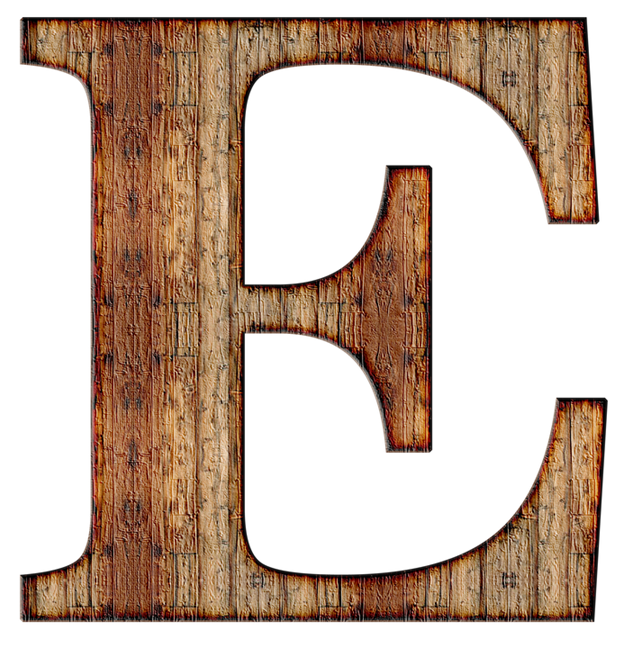 Moving with admirable speed and determination, Aberdeen has decided to banish "E" from its sight and from its investors' screens. Here's the announcement:
26/4/2021
Today we have announced our intention to change our company name to Abrdn (pronounced Aberdeen). Clarifying our brand has been a key part of our client-led growth strategy that is driven by our ambition to deliver best in sector performance. We are future-looking and ambitious for your growth and want to build a brand that resonates in the sector, works digitally with our expanding customer and client base and is clearly distinguished and identifiable. A brand is nothing without performance and it is this aspiration that we believe will continue to differentiate us as an asset management leader.
I celebrate the success of whichever branding consultant sold them this bill of goods.
Thanks to Ira Artman, a careful reader, and friend of the Observer, for sharing word of the impending change with us. Your help makes a difference, sir!
– – – – –
On April 23, 2021, Federated Hermes International Growth Fund (PIGDX) added a new investment risk to their prospectus: "Large Shareholder Risk. A significant percentage of the Fund's shares may be owned or controlled by a large shareholder."
SMALL WINS FOR INVESTORS
Other than for the mixed blessing of everything going up in value – like other forms of intoxication, a market in which "everything wins" is inevitably followed by deep regrets and promises of better behavior in the future – no particularly good news to share. We'll keep looking!
CLOSINGS (and related inconveniences)
Artisan High Income Fund closed to new investors on 30 April 2021.
Franklin Small Cap Value Fund will be closed to new investors on May 27, 2021. It's a four-star fund, which is good. It's also a small-cap fund with $4 billion in assets, which is not ideal. It's competitive with its peers across almost all time periods (its TTM run of 90% sadly lags its peers 106%, but you can probably live with that) and consistently outperforms in down markets.
OLD WINE, NEW BOTTLES
Calamos Global Growth and Income Fund has been renamed Calamos Global Opportunities Fund without any accompanying change in strategy or personnel.
Effective April 15, 2021, Lateef Focused Sustainable Growth Fund becomes the Tran Capital Focused Fund. There was a management buyout, led by CIO Quoc Tran, in 2017, and the firm's just getting around to having its name catch up.
OFF TO THE DUSTBIN OF HISTORY
361 Managed Futures Strategy Fund and the 361 Global Managed Futures Strategy Fund were liquidated on April 9, 2021.
Catalyst Small-Cap Insider Buying Fund was merged into Catalyst Insider Buying Fund on April 30, 2021.
Between June 25 and July 23, 2021, four Delaware funds are absorbed by siblings:
| | |
| --- | --- |
| Acquired Funds | Acquiring Funds |
| Delaware International | Delaware International Value Equity |
| Delaware Investment Grade   | Delaware Corporate Bond |
| Delaware Special Situations | Delaware Small Cap Value |
| Delaware Fund for Income | Delaware High-Yield Opportunities |
Eaton Vance Real Estate Fund will begin to occupy Unreal estate on May 27, 2021.
Like the Edmund Fitzgerald, the Great Lakes Bond Fund is about to enter the world of history and lore. The $84 million Great Lakes Bond Fund will be merged into the $175 million Weitz Core Plus Income Fund on July 23, 2021. Based on recent performance, it's a clear win for the Great Lakes investors.
Guggenheim Credit Allocation Fund and Guggenheim Enhanced Equity Income Fund will both be merged into Guggenheim Strategic Opportunities Fund, likely in the third quarter of 2021.
ICM Small Company Portfolio will merge into the William Blair Small Cap Value Fund on July 12, 2021.
Navigator Sentry Managed Volatility Fund will cease operations on June 29, 2021.
Neiman Opportunities Fund was liquidated on April 9, 2021.
Nuveen Equity Market Neutral Fund will close to new investments on May 26, 2021, in anticipation of being liquidated on June 25, 2021.
Nuveen Large Cap Core Fund will merge into Nuveen Santa Barbara Dividend Growth Fund, likely in September following a shareholder vote in August.
Rational Trend Aggregation VA Fund will be liquidated on or about July 30, 2021, or earlier if all outstanding shares have been redeemed.
Raub Brock Dividend Growth Fund underwent termination, liquidation, and dissolution on April 7, 2021, with about one week's notice.
State Street Defensive Global Equity Portfolio (SSHAX) is expected to be liquidated and terminated on or about May 14, 2021.
Transamerica Dynamic Income will be absorbed by Transamerica Multi-Asset Income on May 28, 2021.
WBI BullBear Rising Income 3000 ETF (WBIE) and WBI BullBear Trend Switch US Total Return ETF (WBIN) will be liquidated on or about May 21, 2021.