By TheShadow
Updates
Ariel Funds picks up a new team and two new strategies. Henry Mallari-D'Auria, previously the CIO of emerging markets value at AllianceBernstein, will join the firm in April. Four of his colleagues have moved with him, and they have plans to build the team out more. Ariel's co-CEOs note that "a dedicated EM strategy became our next natural product extension."
In addition, Ariel intends a most un-Ariel move in launching a global long/short strategy led by Micky Jagirdar, who is already the firm's head of global equities.
Driehaus Funds has filed an SEC registration filing for the Driehaus Global Fund. The fund was formerly known as the Driehaus Emerging Markets Opportunities Fund. Expenses have not been stated. The Fund, as repurposed, will no longer focus its investments in emerging markets or invest in debt securities and will no longer engage in hedging transactions, such as derivatives or short sales. Rather, the fund will invest in a diversified portfolio of equity securities in issuers located across the world, including the United States. The global fund will invest in a diversified portfolio, including common stocks and other forms of equity investments (or instruments with similar economic characteristics), of issuers located worldwide, including the United States (U.S.) and in both developed and emerging markets. The portfolio managers will be Howard Schwab, Richard Thies, and Daniel Burr.
Fidelity has filed to launch a new series of funds, the Fidelity Sustainable Target Date Funds. Each, from "Sustainable Income" to "Sustainable Target-Date 2065," will be a fund-of-Fidelity-funds. Three sorts of Fidelity funds qualify for inclusion:
 (i) Fidelity funds that invest in securities of issuers that … have proven or improving sustainability practices or positive environmental, social, and governance (ESG) characteristics (Fidelity Sustainable Funds), (ii) Fidelity index funds that track an ESG Index (Fidelity Sustainable Index Funds), and (iii) Fidelity funds that do not have a principal ESG investment strategy but invest at least 80% of assets in [ESG-screened] U.S. and international sovereign or government-related debt securities (Fidelity Traditional Funds)
The glidepath is pretty conventional: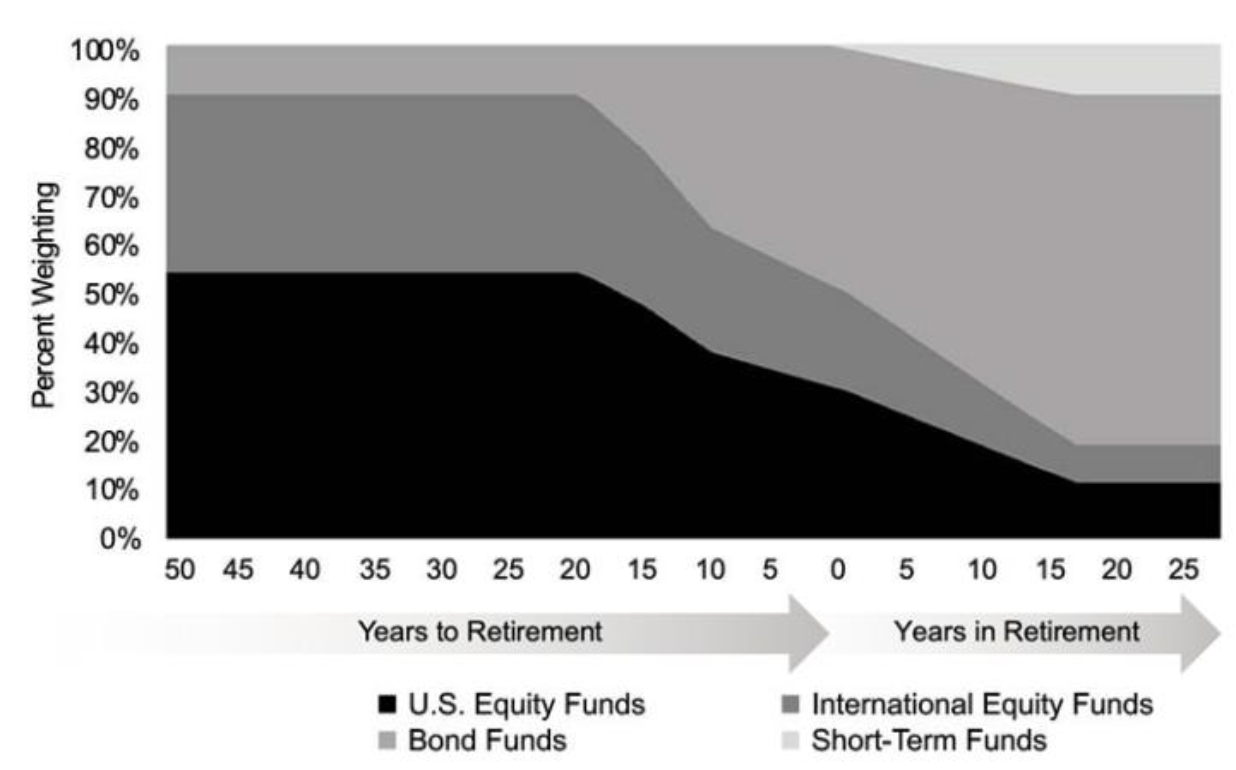 That's grainy, but it's what the prospectus provides. The funds start at 90% equity, which a particularly large international allocation. They drop to about 60% at their target date and bottom out at 20-25% equities. Expenses run around 0.4% and there will be no investment minimum.
Rondure Global Advisors and Grandeur Peak Global Advisors are "reorganizing their funds." What does that mean? To investors, nothing. Zero, zip, zilch. It means that they've changed service providers, which requires them to transition from one trust to another. All is well.
Speaking of transitioning, Cambiar Aggressive Value Fund is now the Cambiar Aggressive Value ETF. The adviser describes it as "providing investors with exposure to a concentrated, best ideas strategy in a streamlined and efficient wrapper." They also promise to "refine the predecessor mutual fund's investment parameters" and offer lower expenses.
MFO's assessment of the fund is substantially more positive than Morningstar's. Morningstar designates it as a one-star, global large-core fund though the advisers themselves describe it as a complementary fund. MFO and Lipper classify it as a global multi-cap value which reflects the fact that there's a lot of small- to mid-cap exposure. Here's the picture of performance since inception, about 15 years.
Comparison of Lifetime Performance (09/2007 – 02/2023)
| | | | | | | | | | |
| --- | --- | --- | --- | --- | --- | --- | --- | --- | --- |
| Name | APR | Max DD | Recvrymo | STDEV | DSDEV | Ulcer Index | Sharpe Ratio | SortinoRatio | Martin Ratio |
| Cambiar Aggressive Value | 7.0% | -58.1% | 29 | 24.7 | 16.7 | 18.2 | 0.26 | 0.38 | 0.35 |
| Global Multi-Cap Value Average | 4.8 | -51.4 | 63 | 18.0 | 12.7 | 17.2 | 0.25 | 0.35 | 0.29 |
I guess the "aggressive" part of "aggressive value" plays out as higher returns along with higher volatility (maximum drawdown, standard deviation, downside deviation), but the risk-return metrics remain mostly in Cambiar's favor.
Similarly, Touchstone Dynamic Allocation Fund will be converted into an exchange-traded fund. The reorganization is expected to be completed in the fourth quarter of 2023.
SMALL WINS FOR INVESTORS
One of the largest of all EM funds, Invesco Developing Markets Fund, announced it is reopening to new investors on February 28. The fund has been closed since April 12, 2013, to new investors except in limited circumstances. The fund is rated three stars by Morningstar. The fund holds $25 billion in assets, more than $20 billion below its 2020 peak girth. It trails 87% of its peers over the past three years, reputedly in part because of abnormally large stakes in Russia and in Chinese online education firms, which were hit with a government crackdown.
JPMorgan Hedged Equity Fund announced the fund has reopened to new investors effective February 17. It is rated five stars by Morningstar.
CLOSINGS (and related inconveniences)
None sighted.
OLD WINE, NEW BOTTLES
Conestoga Micro Cap Fund will change its name to Conestoga Discovery Fund on or about April 18.
Element EV, Solar & Battery Materials (Lithium, Nickel, Copper, Cobalt) Futures Strategy ETF (CHRG) is becoming less Element-al and was rechristened as The Energy & Minerals Group EV, Solar & Battery Materials (Lithium, Nickel, Copper, Cobalt) Futures Strategy ETF on February 3, 2023. Same advisor, new name. 17 words and 96 characters might be an investment product name record!
Less Q, more Integrated: T. Rowe Price decided to change both the names and investment strategies for several of its funds. The former T Rowe Price QM funds, which relied on a Quantitative Model, will become the T Rowe Price Integrated funds, which will rely on an integration of fundamental analysis with the funds' quantitative models. The affected funds are:
T. Rowe Price QM U.S. Small-Cap Growth Equity
T. Rowe Price QM U.S. Value Equity
T. Rowe Price QM U.S. Small & Mid-Cap Core Equity and
T. Rowe Price QM Global Equity.
Victory Funds is removing the USAA moniker of many mutual funds. Forty-five funds have been identified in the filing. USAA's core business is providing insurance, loans, and related services to military members and their families. They had no special competence in fund management, though they did have some perfectly fine funds and chose to sell their fund business to Victory.
WPG Partners Small/Micro Cap Value Fund changed its name to WPG Partners Small Cap Value Diversified Fund effective February 17
OFF TO THE DUSTBIN OF HISTORY
Calamos Global Sustainable Equities Fund will be liquidated on or about March 27.
Day Hagan Smart Value Fund will be liquidated on or about March 17.
Federated Hermes International Developed Equity Fund will be liquidated on or about April 21.
Invesco PureBeta FTSE Emerging Markets, Invesco PureBeta FTSE Developed ex-North America, Invesco PureBeta MSCI USA Small Cap, Invesco PureBeta US Aggregate Bond, Invesco Balanced Multi-Asset Allocation, Invesco Conservative Multi-Asset Allocation, Invesco Growth Multi-Asset Allocation, and Invesco Moderately Conservative Multi-Asset Allocation ETF have all been notified that their services will be no longer needed as of June 30, 2023.
Janus Henderson International Opportunities Fund will be reorganized into the Janus Henderson Overseas Fund. If approved by shareholders, the merger will be effective on or about June 2, 2023
Lazard Emerging Market Debt Portfolio will soon be liquidated, with proceeds reaching its former investors on or about April 25, 2023.
Morgan Creek-Exos Active SPAC Arbitrage ETF will be liquidated on or about March 24.
Penn Capital Floating Rate Income Fund was liquidated as of the close of business on February 27.
Rimrock Core Bond Fund was liquidated on February 28.
Stone Ridge U.S. Hedged Equity Fund will be liquidated on or about March 27.
Dead or playing possum? In the beginning, there was Rochdale. And Rochdale begat City National Rochdale, and City National Rochdale begat Fiera Capital, and Fiera Capital begat Sunbridge. Then, last month, it seemed that the Line of Rochdale reached its end. Last month, it was announced "the Board of Trustees … authorizes the termination, liquidation, and dissolution of the [Sunbridge Capital Emerging Markets] Fund." that Fund would initiate a share class reorganization by December 31 with the institutional share class being liquidated on or about February 10. Upon reviewing the Sunbridge Capital Partners' website, it states that "We will be back soon. Something new is coming." Interested investors can subscribe for updates. Reader Shawn McFarlane wrote to remind us of the fund's disappearance and to lament the disappearance of "a low-investment minimum relatively low-fee emerging markets open-end mutual fund" with a decent record.
But then, on the adviser's website, we see: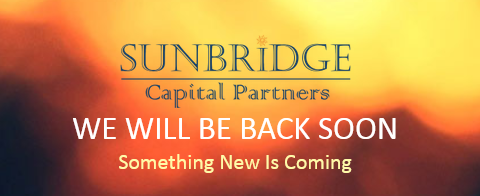 We'll keep watch for you.
T. Rowe Price Emerging Europe Fund closed even to existing investors on February 17. The fund closed to new investors on May 9, 2022. The fund's benchmark, the MSCI Emerging Markets Europe index, removed Russian securities at a price essentially zero due to Russia's February 24, 2022, attack on Ukraine. Unfortunately, Russian stocks were a significant percentage of the MSCI Emerging Markets Europe Index.
Vanguard Alternative Strategies Fund will be liquidated between April 1 through June 30. The fund was launched in 2015 to help investors further diversify beyond traditional asset classes, with the potential to lower a portfolio's overall volatility. The fund, however, has not gained broad acceptance among investors. This fund, as well as the Vanguard Managed Allocation Fund, were both managed by Fei Xu.
Vanguard Managed Allocation Fund will be reorganized into the Vanguard LifeStrategy Moderate Growth Fund. The reorganization is expected to occur between April 1 through June 30.
Manager changes
| | | |
| --- | --- | --- |
| | Who's out? | Who's left about? |
| CIBC Atlas Income Opportunities Fund   | No one. | Sean D. Usechek now serves as a portfolio manager with founding managers Brant Houston and Gary Pzegeo. |
| Columbia Acorn | Daniel Cole is leaving the team. | Erika K Maschmeyer and John Emerson remain. Ralph Wanger left his five-star, $6.5 billion fund 20 years ago. In the succeeding decades, it's taken twelve different managers to guide Acorn from being iconic to being a one-star disappointment (it trails more than 90% of its peers for the past 3-, 5-, 10- and 15-year periods) that still harbors $2.7 billion in assets. |
| Ranger Micro Cap Fund | | Brown McCullough, a partner at the Dallas-based firm, is now a portfolio manager, the latest addition to a four-person management team for this five-star fund. And Devin Holland has been named partner and senior analyst.  |
| T. Rowe Price International Bond Fund, and T. Rowe Price International Bond Fund (USD Hedged) | On 2/28/23, Arif Husain stepped down | Andrew J. Keirle will join Kenneth A. Orchard as co-portfolio manager |