By David Snowball
On April 24, 2017, Artisan Partners launched Artisan Thematic Fund (ARTTX). The managers seek to identify secular themes that will have an enduring impact on business, ideally identifying those themes sooner and more clearly than their competitors. There's a point at which a development transitions from being geeky-cool to being a driver of corporate profits; Artisan refers to that as an inflection point.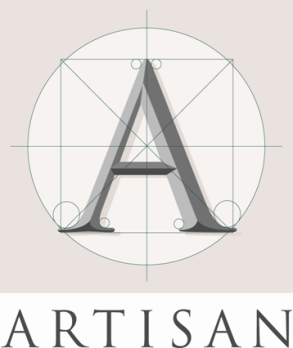 Here's their text: "Initial screen for large, inflecting total addressable market (TAM) through changes in secular, structural and cyclical trends driven by technology, adoption of new business models, changes in societal behavior, market conditions or regulation."
Once they find The Next Big Thing and are convinced that it's reached an inflection point, they use fundamental analysis to identify the firms most likely to profit from the thematic trend, then construct a risk-aware portfolio of 20 – 35 names across 4–7 themes. Up to 50% of the fund's portfolio might be international, including investments in the emerging markets. The most heavily weighted sectors are likely to be consumer, tech/telecomm and industrials.
The Fund is managed by Christopher Smith. He joined Artisan Partners in October 2016. Prior to joining Artisan Partners in 2016, Mr. Smith was a senior analyst at Kingdon Capital from October 2014 to October 2016. From September 2013 to October 2014, he was the founder and portfolio manager at Centerline Investment Partners and prior thereto, he was a managing director with Karsch Capital Management. He's supported by four analysts and other Artisan professionals. Together they form Artisan's eighth autonomous management team.
I am deeply ambivalent about the fund. In the normal course of things, there are few safer bets than a new Artisan fund. A fund representative once noted that the senior partners might interview dozens of prospective management teams in a year, yet choose to launch a new fund every two or three years. The reason is that they're not merely looking for really good managers; they're looking for potential "category killers" (their words).
With very few exceptions, they've found them. Artisan's three newest funds illustrate the point. Artisan Developing World (ARTYX) has substantially outpaced its peers in its first two years of operation, Artisan High Income (ARTFX) is in the top 1% of its Morningstar category over its first three years and Artisan Global Equity (ARTHX) bested its peers in each of its first five years of operation. Charles's analysis of firm-wide performance places Artisan as one of the industry's top tier firms.
And yet, caution is warranted. The key reservation is that we know who employed Mr. Smith but nothing about how he performed, how his discipline evolved, how robust his risk management skills were or why he tended to move from firm to firm. Mike Roos, one of the Managing Directors, allows "We don't delve into his prior record." That's likely because the "investor protection" rules at FINRA would make disclosure of his hedge fund work so insanely complicated that it's simply not worth the effort. Nonetheless, it leaves investors to act purely on the industry's two most dangerous words: Trust us.
It doesn't help that the name sounds a bit gimmicky and that the text surrounding the fund is not a model of clarity and precision. The fund will probably do well and, quite possibly, much better than "well." That's the indisputable track record. And still, I'd hesitate to act without clearer evidence.
For now, the fund has a single share class. The expense ratio is 1.50% and the minimum initial investment is $1,000.
The Artisan Thematic homepage is, as yet, a bit thin on content but it does offer the essential information and Artisan managers tend to be pretty good about keeping their investors updated.