By David Snowball
Zeke Ashton never met Brenda Barnes, so far as I can tell. That's too bad. He had, sometime this fall, his Brenda Barnes Moment. I think he would have enjoyed talking with her about it.
Brenda Barnes was many things but, for the purpose of our story, she was one of the most powerful business leaders in America. She became COO of Pepsi-Cola in 1993 then president and CEO in 1996. Later, as president of Sara Lee, Forbes ranked her as the 8th most powerful woman in the world, just ahead of Oprah Winfrey (2005). That same year, Fortune ranked her third.
But Brenda was not just the sum of her corporate accomplishments. She was a good and thoughtful person, complex, acute and still charitable. She was a spouse, a mother of three, an active mentor to young women and a respected voice in a dozen communities. She was also an Augustana alumna, guide and colleague.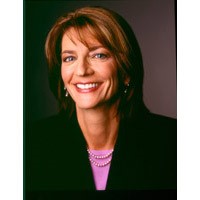 Her professional career saw two pinnacles: she was one of the more powerful women in the middle 1990s and one of its most powerful a decade later. And in between those two, she walked away. At age 43, Brenda resigned from her post at Pepsi, then she and husband Randy packed up the family, sold the Connecticut estate and moved back to her home state, Illinois. Brenda was loath to let life be entirely consumed, as it was in the 1990s, by an endless series of 14-hour workdays. Her argument was simple: "It's not that my children needed me. It's that I needed them. If I didn't spend more time now, I would not have that opportunity." Two years into her sabbatical, she reported "I've had no boredom. Not a minute. Not a nanosecond."
Brenda always understood that "to get to the highest levels, you have to commit your life, which was not the right choice right now. But I would never rule out going back." She joined carefully selected boards of directors ("I wanted to go where I could learn something, and where I felt my skills would be an asset. You don't want to just sit there. You want to be valuable. Otherwise, why waste the time?") and eventually returned to a second, higher pinnacle as CEO of Sara Lee. In 2010, while lifting weights in a gym, Brenda suffered a massive stroke, was placed in a coma, then spent years ferociously rehabilitating herself. In 2013 she received the State of Illinois' highest recognition, the Lincoln Laureate award.
A November SEC filing offered the first public word of what turned out to be Zeke Ashton's Brenda Barnes Moment: "Centaur Capital Partners LP … has notified the Board that it intends to resign, and the Board, after careful consideration, determined that it was in the best interest of the Fund and its shareholders to appoint DCM as the new investment advisor to the Fund. It is expected that the Interim Advisory Agreement will become effective on or about November 15, 2018. DCM intends to manage the Fund using the current investment objective and strategies."
The story: Centaur Total Return (formerly Tilson Dividend TILDX) is a remarkably good little fund. All-weather, great returns over time, absolute value orientation. It's been managed since inception by Zeke Ashton, who wants to have a fully-invested equity portfolio but who has kept 40-60% in cash since the market became richly valued. It's made 12% annually over the decade because his stock picks perform really well; last year he had a 13.5% return sitting on 50% cash, which means his stocks returned about 27%. We've profiled it several times. 
Nonetheless, money has been walking out the door at about a million a month. My rough estimate is that he's seen outflows in, say, 70 of the past 72 months. The fund is down to $25 million, mostly friends and family now.
The easy assumption, which I erroneously made in first writing about his decision, is that Mr. Ashton concluded that the fund was not financially sustainable and that he couldn't justify sticking with it.
I was wrong.
I had a wide-ranging conversation with Mr. Ashton at the end of November, 2018.
This was not really a business or investing decision, though both played a role. Centaur, with both a hedge fund and a mutual fund, is a family business run by a husband-wife team. That certainly makes us different from the usual hedge fund boutique and, I'd guess, from the usual small mutual fund, too.
Running a special kind of fund has been a dream of mine, and it's nearly all-consuming. I felt like I had identified the core problem with mutual funds and investing in general; the problem is sometimes fees and performance, but it is primarily that investors behave poorly. We too often make bad decisions in response to dramatic but short-term developments. I wanted to create a vehicle that could provide a similar ride to the fully-invested indices without the risk or volatility. By giving my investors a smoother ride, I was kind of hoping that people would settle in for the long-term.
By and large, relative to the exposure that we take and relative to the market cycle, I think we did that.
That's been my dream, but pursuing it has come with real costs. It takes so much effort that you can hardly imagine it. We work virtually every weekend and every night, and we've had no vacation in six years. That was my choice and it reflects my style, but I've become uncomfortable with the cost. Our parents are getting older, and need us more than before. That's made me realize, the stock market is always going to be there but the people you love won't always be.
It's a good time for us to step away. We have decided to close our hedge fund and return capital to investors. We'll have time for each other and for family. I think of it as a sabbatical from the business, not necessarily the end of our time in it.
I have great peace of mind about it all: we were on a worthwhile mission, and it was a worthwhile use of a third of my life.
Bottom line: The Board has decided to keep Centaur Total Return open with a new manager. They selected Vijay Chopra of DCM Advisors. I know next-to-nothing about him but here's his bio from his Linked In profile:
Global equity portfolio manager managing global, international and emerging market portfolios utilizing a quantitative investment framework. Global equity strategy has an annualized alpha of over 200bp over the last eight years. The investment process combines a disciplined top-down global country-allocation strategy with a bottom-up quantitative stock-selection strategy to provide two complementary sources of alpha. Global macro-economic, valuation, growth and momentum indicators are used within a multi-factor framework to evaluate country attractiveness, and determine risk-managed country allocation.
He's doubtless a good guy. I reached out, via Linked In, to Mr. Chopra but he has not chosen to respond. There is a strategy description on the DCM Mutual Funds website, for those interested. As a practical matter, Centaur remains in name only. We don't know its future directions or prospects, both of which might conceivably be bright. Given that ignorance, we have removed our earlier profiles of Centaur and recommend that investors approach it as they would an entirely new fund.
We wish Mr. Ashton well. He's done an exceptional job for his investors and surely has earned some time with family and with life. He might, in the fullness of time, choose to return. We would welcome that development and will remain watchful on your behalf.
Post script:  Brenda Czajka Barnes (November 11, 1953 – January 17, 2017)
Brenda's reflections on the life's evanescence and its preciousness were prescient. A second stroke ended her life two years ago, at age 63. In a 2013 interview at the Lincoln Academy, Brenda recognized the fragility of it all:
I tell people you have to really value life and view it with a positive attitude, because you never know when it could go away, or how quickly it could go away. It's the old adage of living each day to the fullest. In the flick of a moment, everything changed for me. Everything.
I think, sometimes, about Amos Tversky whose early work with Dan Kahneman laid the groundwork for behavioral economics. Not long before his death from cancer, at age 59, Dr. Tversky reflected on life. "Life is a book," he wrote. "The fact that it was a short book doesn't mean it wasn't a good book. It was a very good book."
Brenda wrote a very good book, indeed.