By David Snowball
Updates
In the three months from September through November, 2018, Morningstar registered 199 new funds. As it turns out, 190 of the 199 are additional share classes for existing funds. Think of share classes as marketing games: The American Funds, for example offer 17 share classes with, literally 17 different expense ratios ranging from 0.20% (529F shares) to 1.80% (529C shares). At base, the adviser creates new share classes as they cut distribution deals with various new constituencies.
Only nine, none of which I find compelling, were actually new funds.
Briefly Noted . . .
In October 2016, Analytic Investors, LLC, sub-advisor to the Touchstone Dynamic Equity Fund, was acquired by Wells Capital Management and became a subsidiary. In November 2018, Wells dissolved the subsidiary so that the Touchstone sub-adviser is now called Wells Capital.
On October 18, 2018, Massachusetts Mutual Life Insurance Company, an indirect corporate parent of OppenheimerFunds, announced that Invesco will acquire OppenheimerFunds in the second quarter of 2019.
On November 6, 2018, United Services Automobile Association (a/k/a USAA) announced that the USAA funds would be acquired by Victory Capital during the second quarter of 2019. No word on what effect, if any, that will have on USAA's distinctive focus on members of the US military, veterans and the families.
Highland Global Allocation Fund (HCOAX) is slated to become a closed-end fund sometime late in December. That's an incredibly rare conversion. I was intrigued by the verbiage around the change, which I've never encountered before: "shareholders of the Fund approved proposals to redomicile the Fund into a standalone trust (the "Redomiciliation")."
In a spectacularly odd development, a billion dollar, five-star ETF is at risk of being delisted. In early November, Invesco S&P 500 Minimum Variance ETF (SPMV) reported that "The staff of the Listing Qualifications Department of Cboe BZX Exchange recently [us] that the Fund does not appear to be in compliance with the continued listing standards of the Exchange, which require, among other things, that a listed security maintain at least 50 shareholders for at least 30 or more consecutive trading days following its initial year of trading on the Exchange. Therefore, in accordance with its procedures, the Exchange may affix a "below compliance" indicator to the Fund's ticker symbol on the consolidated tape." They have 180 days to get it fixed.
Polaris Global Value Fund (PGVFX) recently added the ability to write put options, in addition to its long-time ability to purchase puts. Our colleague Ed Studzinski genially disapproves, noting that "complex strategies always look like a good idea until you actually try to use them."
SMALL WINS FOR INVESTORS
As of December 3, 2018, AC Alternatives Market Neutral Value Fund will be open to all investors.
On January 28, 2019, the "A" share class of EAS Crow Point Alternatives Fund (EASAX) will be re-designated as Investor Class shares, at which point it will become a no-load fund. The archaic "C" share class will disappear then.
Artisan International Small Cap (ARTJX) has reduced fees on its Investor share class from 1.57% down to 1.37%.
The Franklin Small Cap Growth Fund is currently closed to new investors, except for certain types of investors. Effective April 28, 2017, the Fund re-opened Class R6 shares to new investors who are eligible to purchase Class R6 shares. Effective January 17, 2019, all share classes of the Fund will be re-opened to new investors.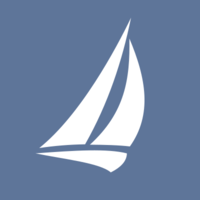 Effective November 19, 2018, Seafarer Overseas Growth & Income Fund's Institutional Class (SIGIX) is available for purchase by all investors. That reflects their desire "to restore the balance between subscription and redemption activity." The Investor share class remains pretty much closed to new investors, though it remains open to existing investors. Mr. Foster notes that some distributors are misreporting the change by claiming that the Investor Class is open. It is not.
This is a significant opportunity for the average investor: the fund's Institutional Class shares, which CEO Andrew Foster prefers to think of as the Universal Class, is available for direct purchase from Seafarer with a $1,500 minimum initial investment if you're willing to set up an automatic investing plan at $100 or more a month. Which you should since the discipline imposed by an automatic investing plan is invaluable in maintaining your commitment, especially to a volatile asset class.
While Mr. Foster is uncommonly optimistic about the near-term, say one- to three-year, prospects of emerging markets as an asset class, his decision to reopen the fund isn't a market timing call; he's not saying "now's the time to invest in the emerging markets!" Instead, it reflects the fact that the fund has additional capacity, in part because of net outflows and in part because Seafarer's new management strategy (which we discussed in September) has boosted capacity by a bit.
Morningstar has reaffirmed its Silver analytic rating, as well as all of its "pillar" ratings. With relatively low expenses, no 12(b)1 fee, no soft commissions, no minimum, this is about as close to a "clean" share class as you could wish.
Vanguard has dropped the investment minimums for its low-cost Admiral Shares effective immediately, to $3,000 for 38 index funds. That's down from the previous minimum investment of $10,000.
Vanguard also filed to launch Admiral shares for Vanguard FTSE Social Index Fund, Vanguard FTSE All-World ex-US Small Cap Index Fund, Vanguard High Dividend Yield Index Fund, Vanguard Long-Term Bond Index Fund, and Vanguard Total World Stock Index Fund. The new shares are expected to be available in the first quarter of 2019.
CLOSINGS (and related inconveniences)
The "N" share class for Miles Capital Alternatives Advantage Fund (MILNX) has been closed.
Effective December 5, 2018, the Wasatch Core Growth Fund (WGROX) will be closed to new investors except purchases directly from Wasatch Funds, existing shareholders purchasing through intermediaries, and current and future shareholders purchasing through financial advisors and retirement plans with an established position in the Fund.
OLD WINE, NEW BOTTLES
On or about February 1, 2019 AllianzGI Real Estate Debt Fund (AREPX) will be renamed AllianzGI Floating Rate Note Fund.
American Beacon SGA Global Growth Fund (SGAAX) will be adopted by Virtus to become Virtus SGA Global Growth Fund.
Effective on or about January 1, 2019, the Consulting Group Capital Markets Funds will become the Morgan Stanley Pathway Funds. This is being described as "an exciting new development" because the new name "aligns with the broader vision at Morgan Stanley Wealth Management of helping clients to navigate a path to financial goals." Ummm … if that's enough to excite these folks, wait until January 1 when they discover the year has a whole new number!!!!!
On or around January 16, 2019 Global X Next Emerging & Frontier ETF (EMFM) becomes Global X MSCI Next Emerging & Frontier ETF, at which point it moves from tracking the Solactive Next Emerging & Frontier Index to the MSCI Select Emerging and Frontier Markets Access Index. At the same time, Global X China Consumer ETF (CHIQ) will be renamed Global X MSCI China Consumer Discretionary ETF. 
James Biblically Responsible Investment ETF (JBRI) has been renamed James Purpose Based Investment ETF (JPBI). The index it tracks underwent a parallel renaming.
Salt truBetaTM High Exposure ETF (SLT) has been renamed Salt High truBetaTM US Market ETF. Save me.
After just the smallest of portfolio tweaks, the Yorktown Capital Income Fund (APIGX) – a mediocre global large cap equity fund – will become the Yorktown Ultra Short Term Bond Fund.
OFF TO THE DUSTBIN OF HISTORY
Thanks to the Shadow!
Alphacore Statistical Arbitrage Fund (STTKX) was scheduled to be liquidated on November 29, 2018.
On November 8, 2018, the Fund filed a supplement to its registration statement indicating that the Fund would be liquidated on November 29, 2018 (the "Liquidation Supplement"). Following the filing of the Liquidation Supplement, the Fund's Adviser was able to identify an alternative approach for the implementation of the Fund's market neutral strategy that would allow the Fund to continue operations. At the Adviser's request, the Trust's Board of Trustees evaluated the Adviser's request and determined that the Fund should not be liquidated as scheduled.
Accordingly, the Fund will not be liquidated as previously indicated in the supplement dated November 8, 2018.
But …. "The Board of Trustees will fully evaluate the proposed changes to the Fund's strategy at a meeting of the Board on December 12, 2018." Up until then, it's a money market fund.
American Beacon Numeric Integrated Alpha Fund (NAIPX) will liquidate and terminate on or about December 10, 2018.
Barings Emerging Markets Local Currency Debt Fund was liquidated on November 29, 2018.
Catalyst Macro Strategy Fund (MCXAX) disappears on December 28, 2018.
Cavalier Dynamic Growth Fund (CDGAX), which has had 13 managers and several different strategies over time, is expected to cease operations, liquidate its assets, and distribute the liquidation proceeds to shareholders of record on December 28, 2018.
Chilton Strategic European Equities Fund (CHEUX) is expected to cease operations and liquidate on or prior to December 31, 2018.
ClearBridge Energy MLP & Infrastructure Fund (LCPAX) will cease operations on or about February 15, 2019. Downside: the fund has lost money since inception, down about 14% from its opening day. Upside: that's still far better than its peers.
Columbia Global Bond Fund (IGBFX) will be liquidated on or about January 18, 2019. It's spent most of its life in the basement.
Eaton Vance Commodity Strategy Fund (EACSX) will cease strategizing on or about February 14, 2019.
Fieldstone Merlin Dynamic Large-Cap Growth ETF (FMDG) will liquidate on December 13, 2018. The fund's manager is a PhD-holding clinical psychologist. I hope he's able to have a long, calm talk with himself over the liquidation.
Intrepid Select Fund (ICMTX), a young four-star fund that's handily beaten its peers since inception, will be reorganized into the Intrepid Disciplined Value Fund (ICMCX), an older, less distinguished two-star fund, on or about January 25, 2019.
On November 1, 2018, shareholders of the Ivy Funds agreed to a set of fund mergers. Four days later, the deal was done
| | |
| --- | --- |
| Target Fund | Acquiring Fund |
| Ivy Global Income Allocation | Ivy Asset Strategy |
| Ivy Tax-Managed Equity | Ivy Large Cap Growth |
| Ivy LaSalle Global Risk-Managed Real Estate | Ivy LaSalle Global Real Estate |
| Ivy Micro Cap Growth | Ivy Small Cap Growth |
| Ivy European Opportunities | Ivy International Core Equity |
The Jamestown Tax Exempt Virginia Fund JTEVX) has closed and will liquidate around January 11, 2019. Ironically, the death of the Tax Exempt Fund is a taxable event.
Lazard Global Realty Equity Portfolio (LITOX) won't be around to see the New Year. December 31, 2018 will be its last day. On the upside: no hangover risk.
On November 15, 2018, the Loomis Sayles Core Disciplined Alpha Bond Fund was liquidated. An SEC filing helpfully notes, "The Fund no longer exists." Got it.
LM Capital Opportunistic Bond Fund (LMCAX) is expected to cease operations and liquidate on or about December 31, 2018.
Lord Abbett Calibrated Large Cap Value Fund will be merged into Lord Abbett Fundamental Equity Fund (LDFVX), but not until they've secured shareholder approval. Figure it for the first quarter of 2019.
Piedmont Select Equity Fund (PSVFX) has closed and intends to discontinue its operations on or about December 20, 2018.
PIMCO REALPATH Income Fund, 2020, 2025, 2030, 2035, 2040, 2045, 2050 and 2055 Funds will be liquidated on or about February 22, 2019. John Rekenthaler, the last of the great Big Picture guys, dissected the death of the RealPath funds. He points to three factors: active management (and its expenses) aren't popular and especially aren't popular in the target-date space, it's hard for any fund to break into the target-date niche which is largely filled by giants like Vanguard and Fidelity and any fund with "real" in its name basically is designed to thrive in a high-inflation environment. That's a condition not seen in almost 30 years.
Quantx Risk Managed Real Return ETF and (QXRR) and Quantx Risk Managed Multi-Asset Income ETF (QXMI) were the object of "an orderly liquidation" on November 29, 2018. Very British upper crust of them to make sure that even their deaths were in good and proper form.
The REX VolMAXX™ Short VIX Futures Strategy ETF Fund (VMIM) ceased having one of the industry's longer and sillier names around about November 29, 2018.
The Royce Fund's Board of Trustees approved a plan of liquidation for Royce International Discovery Fund (ROIMX) to be effective on December 28, 2018. We've noted before that Royce launched a boatload of suspiciously similar funds after being acquired by Legg Mason, a number of which they've been forced to liquidate in recent years. ROIMX, with $6 million in assets and a two-star rating, is just the latest.
Rule One Fund will not commence operations and its shares are no longer offered through this Prospectus and SAI. Effective November 5, 2018, the Rule One Fund ceased to be a series of the Northern Lights Fund Trust IV.
Select Value Real Estate Securities Fund (SVREX) liquidated on November 16, 2018, about four days after the Board decided to pull the plug on the fund.
SFG Futures Strategy Fund (EFSNX) "discontinued its operation" on November 29, 2018.
UTC North American Fund (UTCNX) will liquidate on Thursday, December 20, 2018, "or at such other time as may be authorized by the Directors." It has a terrible long-term record (think: trails 99%) and got a new management team this year, sadly too late to save the fund.
Effective November 14, 2018, Virtus Conservative Allocation Strategy Fund and Virtus Growth Allocation Strategy Fund were both liquidated on November 14, 2018.
Virtus DFA 2025 Target Date Retirement Income Fund (VDAAX) and Virtus DFA 2055 Target Date Retirement Income Fund (VTRAX) have closed to new investors and will liquidate around December 20, 2018. Both are tiny fly speck funds, with under $4 million combined. That said, it strikes me as passably odd that (1) these are the only two target-date funds in Virtus' entire lineup and (2) you have a "retirement income" fund (mission: "manage income uncertainty in preparation for retirement") for people who won't retire for … uh, 37 years.
Finally, Virtus Strategic Allocation Fund (PHBLX – the ticker is a fossil from the days this was the Phoenix Balanced fund) will be merged into Virtus Tactical Allocation Fund (NAINX – a remnant of its origins as a National Fund, predecessor to Phoenix) on or about January 25, 2019. It's probably a troubled sign that Virtus has chosen to bury the record of a $400 million fund into a much smaller fund that has trailed more than three-quarters of its peers over the long term.
P.S., I spent time down a rabbit hole with this one, since Morningstar assigns two names to the fund – Virtus Balanced and Virtus SA – while Virtus seems not even to list it on their website.