By Edward A. Studzinski
"A democracy is a government in the hands of men of low birth, no property, and vulgar employments." Aristotle
Reformulation
One of the more interesting exercises in the consumer brands space in recent years has been the efforts of companies to update brands to be more suitable to contemporary tastes or standards. Some of these attempts, such as New Coke, have been monumental failures when the consuming public rejected them. Others have been successful when the changes have not been disclosed. They often reflect a combination of taking out costs and making a "healthier" product. I remember a dinner at one venue of a chain of seafood restaurants in the Boston area. After several bites of my dinner of fried clams it was obvious that the coating formula that the clams were dredged in had been changed. Also, what the clams were being fried in had also been changed. Upon inquiry, the waiter advised me that the changes had been made several months ago. I was the first person to have noticed and commented upon them.
Author Calvin Trillin once observed that restaurants with a cuisine not native to the area they are in are often doomed to fail because the customers don't know what the food is really supposed to taste like. The standards are often compromised as the chef is forced to drift away from what he intended. The food often ends up being less than it could have or should have been.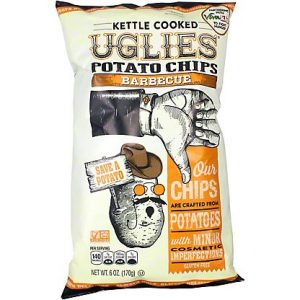 Another example, and then I will move on. Some years back I was in a supermarket located  in that triangle area  of Massachusetts within spitting distance of New York and Connecticut. I was watching a direct store deliveryman for a potato chip company fill up his section of the salty snack aisle. (FYI – hands up those who think you can learn more about brands and what the competition is doing by talking to the direct store deliveryman or, instead of by sitting at the well-scrubbed set of presentations at a company's analyst day).  The gentleman noticed that I was looking for something and asked if he could help. I mentioned a special brand of potato chip that his company made. I had purchased it when in the DC and Virginia areas. He said that was their best selling and best tasting potato chip – and the only one that they still cooked in lard. He told me that I wouldn't find it in Massachusetts or Connecticut. This apparently was the dictate of the health police. I wonder what they would make of poutine sold everywhere in Quebec – but I digress.
The point of this – does reformulation take place in the mutual fund and money management business? I was recently speaking with a money-manager who mentioned to me that another investment acquaintance had been engaged in a project that involved a fundamental remake of a firm's research database. All the algorithms and formulae had been updated and revised. Since this was a value-oriented firm, it begs the question as to why change the metrics and methodologies? Was there some new insight that had been discovered (and Bill Miller at Legg Mason was quite successful at finding and implementing tweaks that supported an evolving definition of value)? Or were the changes being made to provide cover to the marketers, who needed to rationalize to the investment gate keepers the justification for owning equities at valuation levels that seemed totally out of line with the firm's historic disciplines. I don't know the answer. But it poses an interesting question in terms of whether, when there is a significant investment methodology change, the same performance numbers and periods are appropriate.  To date, the changes do not appear to have especially improved composite performance. But performance may not be the issue when assets stay in house just a little bit longer, notwithstanding the attractiveness of lower fee passive investing.
Is updating the formulation and methodology of investing wrong? No, not when it is done on a transparent basis, with disclosure. There are reasons why a prospectus may be changed, stickered, and updated when changes are material to the investment process and the potential outcomes.
Investing with active managers often requires a sensitive olfactory instrument. For often as not, you must engage in a sniff test relative to what you see and what you are being told to arrive at some semblance of the truth, or at least what passes at the time for truth.