By Chip
Fund managers matter, sometimes more than others. As more teams adopt the mantra "we're a team," if only as window-dressing, more than more manager changes are reduced to "one cog out, one cog in." Nonetheless, we know that losing funds with new managers tend to outperform losing funds that hold onto their teams, while the opposite is true for winning funds. Strong funds with stable teams and stable assets outperform strong funds facing instability (Bessler, et al, 2010). Because of the great volatility of their asset class, equity managers matter rather more than fixed-income investors. (Sorry guys.)
And so each month we track the changes in teams, primarily at active, equity-oriented funds and ETFs.  This month saw over 50 revisions, a total buoyed by the fact that in two cases a manager left an entire series of funds.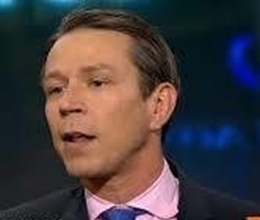 The most consequential, and intriguing, is the departure of Charles "Chuck" de Lardemelle from International Value Advisors, the advisor for IVA Worldwide and IVA International. It's consequential because Mr. de Lardemelle was one of the funds' two managers, was IVA's chief investment officer, cofounder, and had been managing the funds since inception. It's intriguing because we have no idea of why Mr. de Lardemelle left and nobody's talking.  As folks on the MFO Discussion board point out, the notice of his departure was pretty curt:
Charles de Lardemelle is no longer a portfolio manager of the Funds. All references to Mr. de Lardemelle are hereby removed.
In the case of amicable separations and retirements, there's usually some … well, amicable words. Here, there's the sound of an offended firm spitting.
Lewis Braham, writing in Barron's, speculates that Mr. de Lardemelle might have been poached, perhaps to launch his own non-transparent active ETF. For now, his Linked In profile merely describes him as a "private investor." Regardless of the cause, his departure leaves a considerable hole to fill at IVA.
Beyond that, manager changes were occasioned by one death (Monte Avery, briefly memorialized in "Briefly Noted" this month), three retirements, and the imminent liquidations of a couple of funds, as well as the usual – and usually inconsequential – staff churn.
| | | | | |
| --- | --- | --- | --- | --- |
| Ticker | Fund | Out with the old | In with the new | Dt |
| AGFQX | 361 Global Managed Futures Strategy Fund | Effective immediately, Jason Leupold and John Riddle will no longer serve as portfolio managers to the fund. | Blaine Rollins and Aditya Bhave will continue to serve as portfolio managers of the fund. | 7/20 |
| AMFQX | 361 Managed Futures Strategy Fund | Effective immediately, Jason Leupold and John Riddle will no longer serve as portfolio managers to the fund. | Blaine Rollins, Aditya Bhave, and Randall Bauer will continue to serve as portfolio managers of the fund. | 7/20 |
| EGALX | Aberdeen International Real Estate Equity Fund | Effective immediately, all references to Jon Stewart in the Prospectus and SAI are deleted. | Svitlana Gubriy and Toshio Tangiku remain with the fund. | 7/20 |
| various | AdvisorShares Dorsey Wright FSM US Core ETF, AdvisorShares Dorsey Wright FSM All Cap World ETF, AdvisorShares Dorsey Wright Alpha Equal Weight ETF,  AdvisorShares FolioBeyond Smart Core Bond ETF, AdvisorShares Pure Cannabis ETF, and AdvisorShares Vice ETF | Mr. Robert Parker no longer serves as portfolio manager for the funds. | Mr. Dan Ahrens has replaced Mr. Parker as portfolio manager for the funds. | 7/20 |
| AAIPX | American Beacon International Equity Fund | Effective July 1, 2020, James A. Doyle of Causeway Capital Management LLC will no longer serve as a portfolio manager for the fund. | Nineteen other managers from Lazard, Causeway and American Century remain. | 7/20 |
| BPESX | Baillie Gifford Positive Change Equities Fund | Beginning on or about September 30, 2020, Julia Angeles, Kirsty Gibson, and William Sutcliffe are expected to continue to be involved with the investment process for the fund's strategy but will no longer be considered to be primarily responsible for the day-to-day management of the fund. | The sole named portfolio managers of the fund will be Kate Fox and Lee Qian. | 7/20 |
| DRTHX | BNY Mellon Sustainable U.S. Equity | Rob Stewart is no longer listed as a portfolio manager for the fund. | Jeff Munroe and Yuko Takano are the fund's primary portfolio managers.  Mr. Munroe has held that position since May 2017, and Ms. Takano has held that position since May 2019. | 7/20 |
| YLDE | ClearBridge Dividend Strategy ESG ETF | It is anticipated that Scott Glasser will step down as a member of the fund's portfolio management team effective on or about June 30, 2021. At that time, Mr. Glasser will transition from his current role as Co-Chief Investment Officer of ClearBridge to become sole Chief Investment Officer of ClearBridge. | the rest of the team remains intact. | 7/20 |
| SOPAX | ClearBridge Dividend Strategy Fund | It is anticipated that Scott Glasser will step down as a member of the fund's portfolio management team effective on or about June 30, 2021. At that time, Mr. Glasser will transition from his current role as Co-Chief Investment Officer of ClearBridge to become sole Chief Investment Officer of ClearBridge. | Michael Clarfeld, Peter Vanderlee, and John Baldi remain on the fund management team. | 7/20 |
| LAIAX | Columbia Acorn International | Louis J. Mendes has announced that on August 28, 2020, he will retire from Columbia Wanger Asset Management, LLC, the fund's investment manager, step down as portfolio manager to the fund and resign as Co-President of Columbia Acorn Trust. | Mr. Mendes will continue in his current roles through August 28, 2020, including serving as a portfolio manager to thefund along with Tae Han (Simon) Kim and Hans Stege. | 7/20 |
| DGMMX | DGHM MicroCap Value Fund | Effective immediately, Bruce H. Geller no longer serves as a portfolio manager of the DGHM MicroCap Value Fund. | Jeffrey C. Baker, Peter A. Gulli and Douglas A. Chudy of Dalton, Greiner, Hartman, Maher & Co., LLC, the Fund's investment adviser, continue to serve as portfolio managers of the fund. | 7/20 |
| FELAX | Fidelity Advisor Semiconductors Fund | Stephen Barwikowski will retire from the fund effective on or about June 30, 2020. | Adam Benjamin will manage the fund. | 7/20 |
| FADTX | Fidelity Advisor Technology Fund | No one, immediately, but Nidhi Gupta is expected to transition off of the fund effective on or about December 31, 2020. | Adam Benjamin joins Ms. Gupta on the managment team and will continue to manage the fund upon her departure. | 7/20 |
| FDGFX | Fidelity Dividend Growth Fund | No one, immediately, but Gordon Scott is expected to transition off of the fund effective on or about December 31, 2020. | Zachary Turner joins Mr. Scott on the managment team and will continue to manage the fund upon his departure. | 7/20 |
| FPPTX | FPA Capital | Arik Ahitov is no longer listed as a portfolio manager for the fund. | Daniel Kaplan will now manage the fund. | 7/20 |
| SIDVX | Hartford Schroders International Multi-Cap Value Fund | Effective August 14, 2020, Michael O'Brien will no longer serve as a portfolio manager to the fund. | Daniel Woodbridge joins Justin Abercrombie, Stephen Langford, David Philpotts, and Michael O'Brien in managing the fund. | 7/20 |
| RMRGX | Highland Resolute Fund | Effective June 30, 2020, Chatham Asset Management, LLC no longer serves as an investment sub-adviser to the fund and Anthony Melchiorre, Keven O'Malley, and Evan Ratner will no longer serve as portfolio managers for the fund. | The rest of the team remains. | 7/20 |
| NRGDX | Integrity Energized Dividend Fund | Mr. Monte Avery, Senior Portfolio Manager on the portfolio management team for each Fund, recently passed away unexpectedly. | The Integrity Energized Dividend Fund continues to be managed by the adviser's portfolio management team, consisting of Mr. Shannon Radke, Mr. Michael Morey, and Mr. Trey Welstad.  | 7/20 |
| ICPAX | Integrity Mid-North American Resources Fund | Mr. Monte Avery, Senior Portfolio Manager on the portfolio management team for each Fund, recently passed away unexpectedly. | Effective immediately, Trey Welstad has been added to the Integrity Mid-North American Resources Fund's portfolio management team, now consisting of Mr. Shannon Radke, Mr. Michael Morey, and Mr. Trey Welstad. | 7/20 |
| VADDX | Invesco Equally Weighted S&P 500 Fund | Glen Murphy, Daniel Tsai, Anthony Muchak, and Francis Orlando are no longer listed as portfolio managers for the fund. | Peter Hubbard, Michael Jeanette, and Tony Seisser will now manage the fund. | 7/20 |
| SPIDX | Invesco S&P 500 Index | Glen Murphy, Daniel Tsai, Anthony Muchak, and Francis Orlando are no longer listed as portfolio managers for the fund. | Peter Hubbard, Michael Jeanette, and Tony Seisser will now manage the fund. | 7/20 |
| IVIOX | IVA International Fund | Effective July 13, 2020, Charles de Lardemelle is no longer a portfolio manager of the fund. | Charles de Vaulx remains primarily responsible for the day-to-day management of the fund and serves as Chief Investment Officer of the adviser. | 7/20 |
| IVWAX | IVA Worldwide Fund | Effective July 13, 2020, Charles de Lardemelle is no longer a portfolio manager of the fund. | Charles de Vaulx remains primarily responsible for the day-to-day management of the fund and serves as Chief Investment Officer of the adviser. | 7/20 |
| OIEAX | JPMorgan International Research Enhanced Equity Fund | Demetris Georghiou and James Cook will no longer serve as a portfolio manager for the fund. | Effective September 16, 2020, Nicholas Farserotu and Winnie Cheung will join Piera Elisa Grassi in managing the fund. | 7/20 |
| KSMVX | Keeley Small-Mid Cap Value Fund | Kevin Chin is no longer listed as a portfolio manager for the fund. | Thomas Browne, Jr. and Brian Leonard join Brian Keeley, Nicholas Galluccio, and Scott Butler on the management team. | 7/20 |
| SWMIX | Laudus International MarketMasters Fund | Effective immediately, all references to Frances Cuthbert in the fund's Statutory Prospectus and SAI are hereby deleted in their entirety. | The other dozen and a half managers remain on the team. | 7/20 |
| LZOEX | Lazard Emerging Markets Equity Portfolio | No one, but . . . | Ganesh Ramachandran joins James Donald, Rohit Chopra, Monika Shrestha, and John R. Reinsberg on the management team. | 7/20 |
| MSVVX | Mesirow Financial Small Cap Value Sustainability Fund | No one, but . . . | Michael Vitek has joined Leo Harmon and Kathryn Vorisek in managing the fund. | 7/20 |
| OWSIX | Old Westbury All Cap ESG Fund | Anna White will no longer serve as a portfolio manager for the fund. | Desiree Davis joins Dr. Qiang Jiang and Y. Gregory Sivin in managing the fund. | 7/20 |
| MSEFX | PartnerSelect Equity Fund (formerly, Litman Gregory Masters Equity Fund) | Effective July 31, 2020, Frank M. Sands, Jr. , CIO of Sands Capital, will be removed as a portfolio manager to the PartnerSelect Equity Fund.  | Thirteen other managers remain to steer the one-star fund. | 7/20 |
| WTMVX | Segall Bryant & Hamill Global Large Cap Fund | Derek Anguilm, Alex Ruehle, and Robbie Steiner are no longer listed as portfolio managers for the fund. | Suresh Rajagopal and Ralph Segall will now manage the fund. | 7/20 |
| WTMCX | Segall Bryant & Hamill Mid Cap Value Dividend Fund | Mark Adelmann, Derek Anguilm, and Alex Ruehle are no longer listed as portfolio managers for the fund. | Ralph Segall will now manage the fund. | 7/20 |
| WISVX | Segall Bryant & Hamill Small Cap Value Dividend Fund | Mark Adelmann, Derek Anguilm, and Alex Ruehle are no longer listed as portfolio managers for the fund. | Ralph Segall will now manage the fund. | 7/20 |
| EMSQX | Shelton Emerging Markets Fund | Scott Callahan, Brian Callahan, and Craig Callahan are no longer listed as portfolio managers for the fund. | Andrew Manton now manages the fund. | 7/20 |
| OVEAX | Sterling Capital Mid Value Fund | Effective immediately, Timothy Beyer is retiring from serving as a portfolio manager of the fund. | Patrick Rau, Lee Houser, and William Smith will continue to manage the fund. | 7/20 |
| TRAMX | T. Rowe Price Africa & Middle East Fund | No one, but . . . | Seun Oyegunle will join Oliver Bell as a portfolio manager and cochairman of the fund's Investment Advisory Committee. | 7/20 |
| VEXPX | TrueShares ESG Active Opportunities ETF | Derek Deutsch will no longer serve as a portfolio manager for the fund. | Matthew Lilling joins the rest of the team. | 7/20 |
| SGAAX | Virtus SGA Global Growth Fund | No one, immediately, but George Fraise will be stepping down as a portfolio manager for the fund at the end of the year. | Hrishikesh Gupta is expected to join Gordon Marchand and Robert Rohn on January 2, 2021. | 7/20 |
| WSCAX | Wanger International | Louis J. Mendes has announced that on August 28, 2020, he will retire from Columbia Wanger Asset Management, LLC, the fund's investment manager, step down as portfolio manager to the fund and resign as Co-President of Columbia Acorn Trust. | Mr. Mendes will continue in his current roles through August 28, 2020, including serving as a portfolio manager to thefund along with Tae Han (Simon) Kim and Hans Stege. | 7/20 |
| NVDAX | Wells Fargo Diversified Equity Fund | Effective immediately, Thomas Biwer is removed as a portfolio manager to the fund.  | Aldo Ceccarelli will continue to manage the fund. | 7/20 |
| WEMAX | Wells Fargo Emerging Growth Fund | No one, but . . . | Effective immediately, Robert Gruendyke and David Nazaret join Thomas Ognar and Joseph Eberhardy on the management team. | 7/20 |