By David Snowball
Dear friends,
The waiting is, mostly, done. The American people have spoken, though I suspect that activists in both major political parties are disappointed and frustrated by what they heard. For better and worse, Republicans did not receive a second term in the White House. For better and worse, Democrats did not enjoy "the blue wave" that they anticipated.
And so we are left where we so often are: in a muddle. The control of the senate, once "the world's greatest deliberative body" (reputedly President James Buchanan's judgment), lies in two impending elections in Georgia. Politicians of all stripes woke on the morning of November 4th to ask the all-important question, "how's our fund-raising for 2022 coming? Are we on track?" At least one candidate is openly mulling the timing of his announcement of his 2024 presidential bid. Miscellaneous state legislators continue to indulge in minor political fantasies.
And yet …
And yet a surprising array of officials agree that it's time to move on. As I write, there's a report of a bipartisan coalition of senators and representatives attempting to advance a massive relief bill before year's end. "Leadership" will surely move to obscure progress, a painful irony, but increasingly voices on both sides are saying it's time.
Charitable giving has risen this year, most especially to food banks, local housing groups, and mutual aid groups (in my case, to the RiverBend Foodbank and the Quad Cities Community Foundation), projects that feel like neighbors helping neighbors. One of the directors of the National Council of Non-profits surveyed everything from cash contributions to affirming messages chalked on sidewalks as evidence that "People are finding generosity as an antidote to fear, uncertainty, division" ("Generosity, an 'antidote' to fear, division': How to help those in need on Giving Tuesday," USA Today, 12/1/2020).
Pfizer has dispatched the western world's first mass shipment of a Covid-19 vaccine to Belgium and a friend associated with two local health systems believes that frontline workers might receive vaccination before Christmas.  (Bless them all. I've seen some incredibly wan and frazzled folks soldiering on.)
Increasingly Americans of all political persuasions, in numbers unimaginable a decade ago, have recognized the imminence and severity of the global climate crisis ("The politics of climate change have undergone a radical shift. The press should take note," TheHill.com, 12/1/2020). Scientists have been incredibly clear about two things: if we don't act decisively, we're screwed but we still have the time and knowledge to spare ourselves from calamity ("Climate change: Temperature analysis shows UN goals 'within reach,'" BBC News, 11/30/2020). As investors, we have an unprecedented array of first-rate options for our portfolios. As citizens, we have stronger and clearer evidence of what individual contributions actually make a difference (the findings are surprising: some of the greatest impacts come from improving cookstoves and capturing refrigerant gases) and which are window-dressing ("The Best Way to Donate to Fight Climate Change (Probably)," The Atlantic, 12/2020).
The winter will be dark, both in ways that winters always are and in ways that will be different and trying this year. You'd be forgiven for imagining that the darkness of the days would seep into our hearts, leaving us alone, sad and timid in what one virologist warned, "could be the darkest winter in modern history."
And yet it is not so. The counsel of despair holds no power, save what we give it. Every culture and every religion, across millennia, has found occasion to defy the darkness and celebrate community in its midst. The twinkling lights on a Christmas tree, the growing light of a menorah, the flicker of a Kwanzaa candelabrum, the roar in a yuletide hearth all speak to the same impulse: seek the light, seek each other, rejoice in each other's company, give gifts, give thanks. Remember that the neighbor who had up the wrong lawn sign last month is, at base, a really good person who would run into a burning house to save you if it came right down to it.  
Wear a festive mask. Give a gift. Thank a hero (by wearing the danged mask!). Phone a friend. Says thanks. It's good for your heart. It's good for your community. It's good.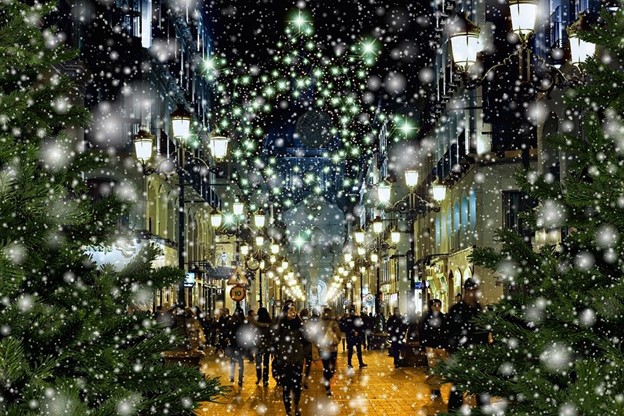 Thanksgiving leftovers
There's a real chance that Bill Gross is … umm, a little volatile.
According to The Orange County Register (11/30/2020),
[Former software executive Mark] Towfiq is suing Gross and his girlfriend Amy Schwartz over claims the couple started playing loud music at all hours of the day in July. That was after Towfiq complained to the city that a net Gross installed over a glass sculpture in his backyard blocked his view.

Gross and Schwartz countersued, claiming Towfiq was the one harassing them by having cameras installed in his backyard that he used to spy on them.

Both sides have requested Judge Kimberly A. Knill grant restraining orders against each other.
At some point, the spat escalated to the point that Mr. Gross (allegedly) was blasting "The Gilligan's Island Theme" throughout the night at levels high enough to drown out the sound from a nearby highway.
100% winners!
Most folks think of MFO Premium as MFO's "pay site." That's not correct, for a couple of reasons. First, folks receive access to MFO Premium for a year in thanks for making a tax-deductible contribution of $120 or more to help support MFO's work. Second, a bunch of MFO Premium content is available for free. The Great Owl Funds offers a quick snapshot of every fund that has earned the Great Owl designation, which requires top 20% risk-adjusted returns for the past 3, 5, 10, and 20 year periods.
The Fund Dashboard, contrarily, gives a snapshot of every fund MFO has ever profiled.
That said, much of the data is reserved for folks with premium access. The Fund Family Scorecard, for example, lets you see the Big Picture – from AUM to the number of funds to the percentage of funds beating their peers since inception – of every fund advisor at a glance.
Are there any advisers where 100% of the funds beat their peers? Well, yes. Yes, there are 23 of them. The largest collection of winners is held by Grandeur Peak which is nine-for-nine, with Blackstone, Flaherty & Crumrine (no, me neither) and Polen tied for second at five-for-five.
The Oh-fers list is a bit longer with Saratoga having the sad distinction of the largest pack of sub-par performers: o for 17.
Rondure Global upguns
We reported, in spring, the departure of manager Lydia So from Matthews Asia. Ms. So led Matthews Asia Small Companies (MSMLX) for 13 years, from its inception in September 2008 through early 2020. It's a bit hard to find funds to compare it with,  given the dual niches of Asia and small, but it has outpaced the MSCI All Country Asia ex Japan Small Cap Index, its benchmark index,  both consistently and substantially over the trailing one-, three-, five-, 10-year and since-inception periods through October 2020.
She has now joined the investment management team at Rondure Global, with primary responsibility for the emerging markets strategy embodied in Rondure New World (RNWOX  / RNWIX).
CEO Laura Geritz explained the hire in a mid-November conversation:
We had been looking for more talent last year but weren't finding the perfect fit. Everyone we've hired came from a referral from people we trust or was someone we knew from the past. In this case, I knew of Lydia, but we'd never met. We started talking (a lot), discovered that we think similarly but with different circles of competence and got along really well.

Asia is a big part of what we already do, and we're working hard to build a team that's stronger and more diverse each year. We are very fortunate that she was willing to come on.  I think we can build something special together.

This is definitely not about product proliferation. While we've both been investing in emerging markets small caps, we didn't hire Lydia with the plan of launching such a strategy.  For now, she'll focus on managing our New World strategy with me. We think we have complementary strengths (innovation, health care, Asia versus consumer and finance) which will benefit our investors.
In a move that might be less visible for equally consequential for the firm, Rondure Global also added Karl Engelmann, as a Senior Vice President of Client Service and Business Development. Mr. Engelmann spent the past 18 years with Cambiar Investors. He will be responsible for helping to build new relationships "in the institutional, bank trust, and retail channels" for Rondure.
In our call, Ms. Geritz teased one other prospective hire, an investor with a couple decades of experience and special expertise in Europe, but that remains undercover.
Blaine Rollins offers surprisingly good reading
Blaine Rollins (CFA) is … mysterious. If you click on his name at his firm's site, you discover that

As we dig a bit more, 361 Capital does admit that Mr. Rollins is the firm's chief market strategist, the former manager of four very strong Janus funds, and the current co-manager of 361 Global Managed Futures Strategy Fund (AGFQX / AGFZX). He appears to have taken the whole "social distancing" thing a bit further than the rest of us.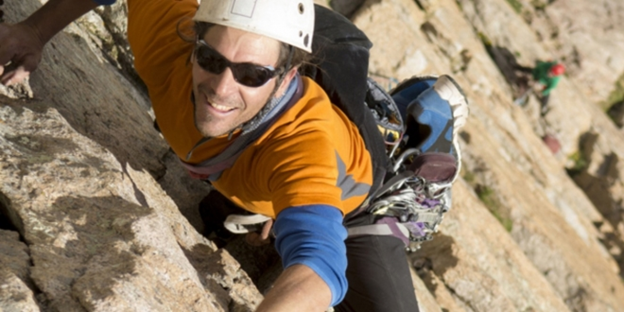 He's also a pretty engaging writer. I'd meant, last month, to mention his Weekly Research Briefs, available by email. I enjoy them for a couple of reasons. One is that he has useful and important stuff to say. The November 30th issue covered leadership change in the markets (international, small and value were decisively ahead, the global market response to the prospect of a Covid vaccine, and the near-term impact of global heating on the India economy. The other reason is that he's not stuffy ("Your Thanksgiving turkey may have been replaced by a Cornish game hen last week, but your portfolio grew by a pterodactyl during November") and has a good eye for stories that I've missed (changing the composition of cattle feed to include 0.2% seaweed reduced methane emissions by 98%, which would be incredibly consequential).
I sort of think of him as Tadas Viskanta with pictures. Tadas, we hasten to add, is a star and oh so much more than the Fark of the finance world!
Happy 30th
December marks the 30th anniversary of Dan Wiener's very fine Independent Adviser for Vanguard Investors newsletter. There are very few teams who have kept close and more thoughtful tabs on one of the world's largest and most important investors. Barely an adolescent ourselves (MFO is nine-and-a-half years old), we celebrate the grown-ups!
And share the teaser than Dan has made the call "to SELL Vanguard's actively-managed Health Care Fund after almost 30 years of recommending it." Yikes.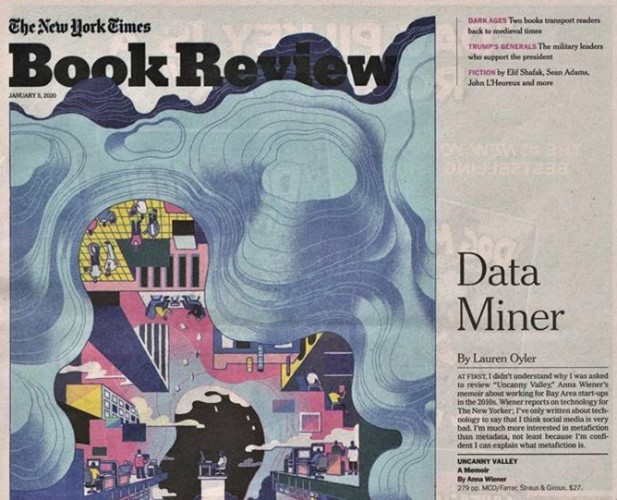 Speaking of buying and selling, I suspect Dan might want you to consider putting well-reviewed memoir Uncanny Valley by his daughter, Anna Wiener, on the holiday gift lift for someone special. Sarah Gelman's review of the work begins, "In her mid-twenties, Anna Wiener left her low-paying but rewarding-ish job in New York publishing and sold her soul to Silicon Valley start-up culture." Spoiler alert: she has since redeemed it.
Speaking of thanks …
Thanks!
To those who read us and those who've provided support to us. Thanks to John from Pensacola, Altaf of Naperville (a lovely place with a vibrant, walkable downtown – and our CCIW foe, North Central College), Wilson, Marty (I share your hope that 2021 will be better for us all, though my ability to identify best bets in almost anything is pretty near zero), Rae, Sharon, Richard from Phoenix, the good folks at S & F Investments, Paul, Ira, Rad, Carlyn, Alfred, and Kevin. And, as always, to our faithful subscribers: Gregory, William, Matthew, William, Brian, David, and Doug.
MFO is reader-supported, and we're deeply grateful for both the financial support and the vote of confidence that it represents. In a normal year, the majority of our revenue arrives as end-of-year contributions. In the past several years, we've been blessed with challenge grants from generous readers: the "your contribution will be matched dollar-for-dollar" thing.
This year we did not solicit a challenge grant and we did not play up the fact that our December issue coincided with "Giving Tuesday." The reason in each case is the same: when I say that your contributions "help keep the lights on at MFO," I mean it figuratively. This year, for millions of folks in our communities, it's painfully literal. Food insecurity has risen almost as fast as the stock market. People are selling their work tools and personal possessions to cover rent. Hundreds of local newsrooms have closed as advertising revenue has collapsed.
We can make a difference in a lot of lives. There are way smarter people than me who've tracked down charities that do amazing work with each penny they receive. (See, for example, Irving Kristol's column at the New York Times or the Washington Post's Giving Tuesday guide. Look into Newsmatch.org, which helps channel contributions to support local journalism. Check out one of the Top Ten lists at Charity Navigator, itself a charitable non-profit.) I give monthly to six or eight groups, local and national, because they speak to me. You should find the ones that speak to you and use your passions to make a difference in the lives of people you'll never even meet.
At base, we didn't do our normal year-end rally because we didn't want to distract you at all from addressing the incredibly pressing needs in your own community.
And thanks for doing that. You shine brighter than you know.
Best regards,