By David Snowball
On June 1, 2021, Semper Capital Management (semper as in "semper fidelis") launched Semper Brentview Dividend Growth Equity Fund (SEMBX) in partnership with Brentview Investment Management. Both are minority-owned advisers, with Semper being veteran-owned as well. Brentview has an AUM of $175 million, so they're a capable firm. They intend to provide both a high level of risk-adjusted current income and the prospect of capital growth.
The fund is currently available only to institutional investors, but the advisors are authorized to offer retail shares and hope to do so once the demand is evident and AUM permits.
The plan is to buy dividend-paying mid- to large-cap stocks. The dividends are a key part of the process, which is different from saying "the fund seeks to maximize dividend income." It does not. The manager thinks of himself as a risk manager first and foremost, which leads him to take diversification seriously. He expects to invest in some firms with a long history of dividend payments, as well as those who have only recently initiated them. Similarly, he expects to intentionally seek some firms whose dividends might be substantial but slow-growing (Johnson & Johnson, as an example) and others whose dividends have been rising sharply (Visa yields only 0.55% but has grown that by 20% in a year).
Dividend diversification is complemented by sector diversification (they'll own at least one company in each major sector) and beta diversification (combining some traditionally high beta names with some low volatility ones) with a compact portfolio.
Across all of the portfolio companies, they look for markers of quality (such as high ROE / ROIC) and resilience. At the bottom line, they hope for a portfolio with faster dividend growth, above-market yield, and lower beta characteristics.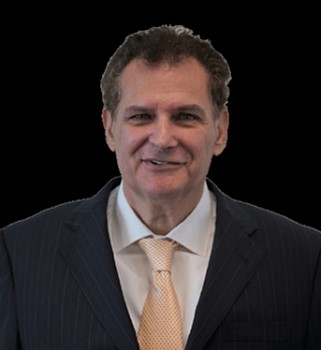 The fund will be managed by James Boothe and Hai Vu. Therein lies some of the interest large investors might have in the fund. Mr. Boothe, Brentview's CIO, has over 40 years of investment experience. Prior to joining Brentview in 2019, Mr. Boothe served as Chief Investment Officer and Portfolio Manager at Santa Barbara Asset Management from 2002 to 2019. While he was there, he managed the Santa Barbara Dividend Growth Fund (now the $6.4 billion Nuveen Santa Barbara Dividend Growth following Nuveen's acquisition of the adviser) from 2006-2019. The two most senior investment professionals of Santa Barbara left in 2019 after Nuveen's acquisition of the firm.
Bottom line: it's an interesting opportunity for those who were more fans of Santa Barbara's approach than with Nuveen's acquisition of them.
Website: Semper Brentview Dividend Growth Equity