By David Snowball
Dear friends,
A Tale of Two Cities
Nominally Chip and I reside in the Quad Cities, whose t-shirts describe them as "twice as nice as the Twin Cities." It's a lovely and surprisingly diverse urban area with about 450,000 people and an agglomeration of two dozen small cities and towns. Half of us reside in Illinois, just south of the Mississippi River, and half in Iowa, on the river's north bank.
The Mississippi River actually flows from east to west here. Recently, though, it has been flowing east, west, north, south, and, more than occasionally, up. As I write, the Mississippi is cresting at 22′, about five feet above the level at which we declare a major flood. People in Davenport take notice. That's one city.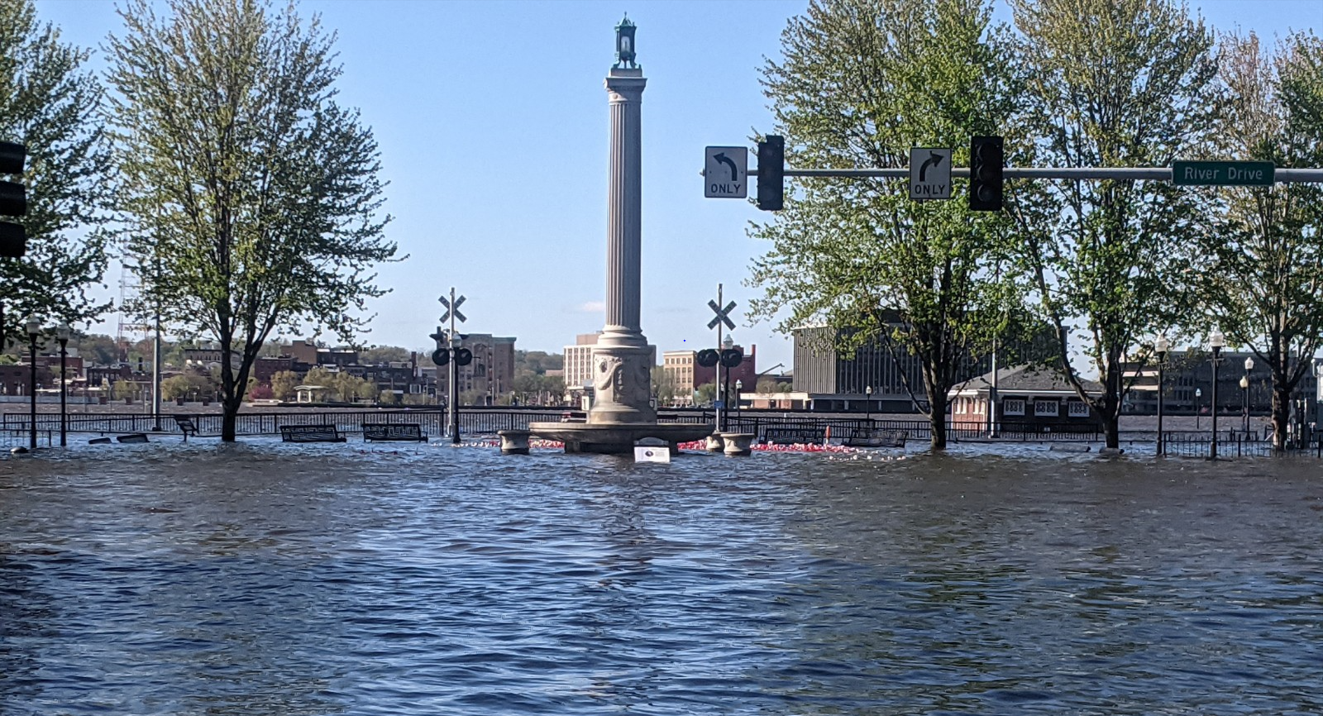 Augustana, perched on a hilly, wooded campus in Rock Island, Illinois, represents the other city.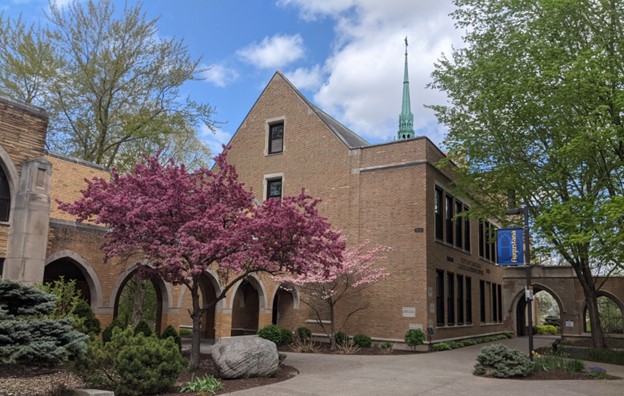 In the May issue …
Too often, when things get ugly, investors get stupid. And frankly, things might get ugly soon enough. On May 1, Treasury Secretary Janet Yellen wrote to Speaker McCarthy that "our best estimate is that we will be unable to continue to satisfy all of the government's obligations by early June, and potentially as early as June 1." That is part of the brinkmanship that the government has had to rely on in the past decade. The scariest headline is not "Yellen says we'll default." It's "McCarthy is not very good at this game." The point of the game is to get incredibly close to the edge … but not to actually fall over the brink. The 2011 showdown triggered a 10% decline in the stock market over two days – wiping out just under $3 trillion in investors' portfolios – and cost the U.S. its AAA bond rating. It's not clear whether Speaker McCarthy has the ability to prevent a repeat.
That's all quite independent of the normal ugliness attendant to a steadily destabilizing climate, tensions with China, the Russian war on Ukraine, the prospect of inflation paired with weakening economic growth, the probability of a recession, and a possibility of a serious miscalculation by the Fed.
What's an investor to do? In "Investing without an ulcer," I use the Ulcer Index – a tool frequently used in equity investing but rarely deployed for funds and ETFs – to identify the global equity funds that have the strongest historical record of producing reasonable returns with the least-possible drama.
Lynn Bolin agrees with the premise that things are looking pretty grim in the short term (his portfolios are near their equity minimums), but he also wants to remind you that there's always a dawn, and the best time to begin your research for it is now. Lynn shares two articles in a yin and yang sort of way. "Lessons Learned from Past Recessions" reflects on the mistakes he's made and the lessons he's learned in investing through seven recessions. In "Looking Beyond the Next Recession," Lynn outlines which asset classes and specific funds have the best prospects for a serious rebound when the dawn arrives.
Devesh decided to let the data do the heavy lifting this month. In "Let the Data Talk," he works carefully through the confluence of external economic events – inflation up, Treasury yields up – and investor behavior – a flight from Treasury Inflation Protected Securities funds – to illustrate the magnetic power of simplicity.
Charles reports on Morningstar's annual investment conference [MICUS 2023] in his piece entitled, "Attendance Required." This year's conference featured a prescient audio-visual-computational demo of "Mo," an A.I. tool programmed with Morningstar research, and several excellent keynote speakers, which remains a MICUS signature, including Larry Summers, the outspoken former U.S. Secretary of the Treasury, NYU Professor Aswath Damodaran, often called "dean of valuation," and Dan Ivascyn, manager of PIMCO's iconic Income Fund (PIMIX).
The Shadow, stalwart as always, details a handful of significant manager changes along with way more than a handful of fines, prison sentences, fund liquidations, reopenings, and more. All in "Briefly Noted."
David Sherman throws down the gauntlet
In response to my April profiles of his RiverPark Strategic Income (soon to be CrossingBridge Strategic Income) Fund and Carl Kaufman's Osterweis Strategic Income Fund, David took to the MFO discussion board to toss down the gauntlet:
Mr. Snowball and my fellow named firms:

I would like to have a gentleman's wager of a dinner between all parties for the fund that is considered the best based on the next 12 months in which David Snowball judges as well as determines criteria. Winner pays. Losers show up with winner at Mr. Snowball's restaurant selection in Davenport environs, New York City, San Francisco, or Santa Fe. We can make it an annual event.
Not "winner takes all" quite so much as "winner takes dinner!"
No word yet from Mr. K. One month's results suggests that perhaps he should see David a dinner and raise him a bottle of Cabernet. Here's the head-to-head after one month.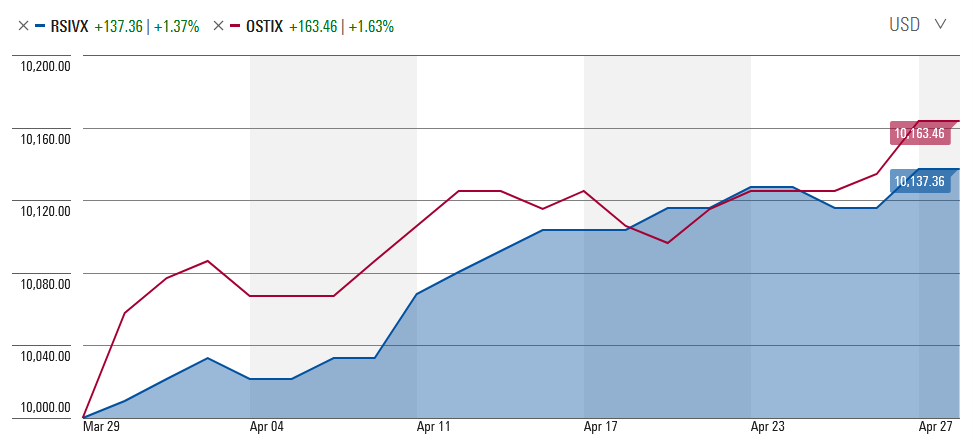 In reality, you would be well-served by investing alongside either manager. We'll keep you apprised of the results.
Thanks …. and a Quiet Celebration
Twelve years ago this month, we launched the first issue of the Mutual Fund Observer, "a site in the tradition of FundAlarm." As the antiquated text below notes, FundAlarm was one of the industry's most independent, critical voices for 15 years, from 1996-2011. I had the privilege of writing for FundAlarm over its last five years. While publisher and curmudgeon-in-chief Roy Weitz knew that his time was drawing to a close, he and over 100 readers were sure that the mission of FundAlarm – to be a thoughtful voice and unabashed champion of "the little guy" – was not.
And so the Mutual Fund Observer was born.
Our graphic design skills were … uhh, modest—sort of "good junior high project" level.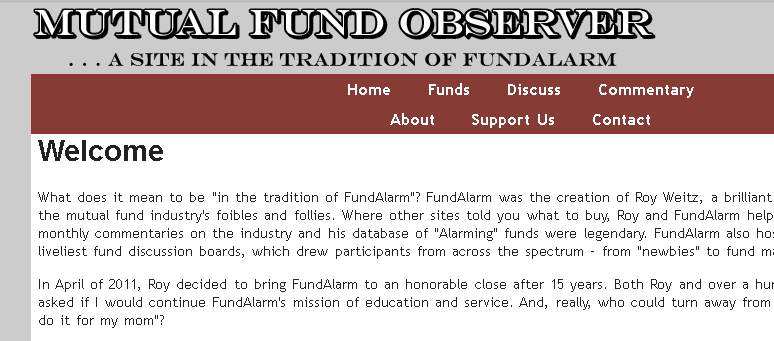 Since then, we've hosted 2.3 million readers who've visited 23.3 million pages here. To them and you, we're forever grateful.
Thanks, too, to
It's more than a little heartwarming to have cause to thank Greg again this month for his support of the Observer, now in its 12th year. Thanks to William and the other William, Brian, David, Wilson, Doug, and the good folks at S&F Investments. Thanks, too, for the second consecutive month, to a generous but anonymous donor. We'll try to do good on your behalf!
None of which is to skimp on grateful recognition of Gary from West Chester, James (thank you, sir! Life being what it is, I've recently recovered from a fall just in time to tear a muscle in my thumb), Marvin from Houghton, Michael from Vegas, and George from the modestly marshy Ipswich, MA. You're stars!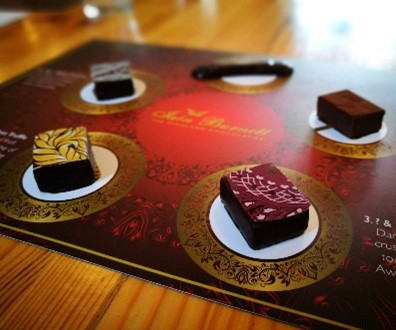 Chip and I are planning a visit at the end of July to the Scottish Highlands and the Shetland Islands, home of her great-grandfather. Some prospect of seeing the Northern Lights, and a fair chance to visit some puffins. A road trip to the Isle of Skye, where Chip has an unfinished challenge involving an old lighthouse on a crazy, wind-swept spit of land sticking into the Atlantic. We've so far tracked down one (allegedly) amazing chocolatier: Iain Burnett, Highland Chocolatier. If you've got other leads, we'd be delighted to hear!
In May 2021, I announced my (failed) attempt at stepping aside. Since then, we've seen readership drift down just as the need for a calm voice increases. If you've got suggestions for how better to reach those most in need of us – young investors are an iconic group – feel free to share your thoughts. We'd love to hear.
In case you're wondering, the traditional gift on a 12th anniversary is silk. Hmm… other than one fund by that name (the tiny Silk New Horizons Frontier Fund, which has been underwater since inception), I don't even have a good quip!
As ever,