By David Snowball
Since the number of funds we can cover in-depth is smaller than the number of funds worthy of in-depth coverage, we've decided to offer one or two managers each month the opportunity to make a 200 word pitch to you. That's about the number of words a slightly-manic elevator companion could share in a minute and a half. In each case, I've promised to offer a quick capsule of the fund and a link back to the fund's site. Other than that, they've got 200 words and precisely as much of your time and attention as you're willing to share. These aren't endorsements; they're opportunities to learn more.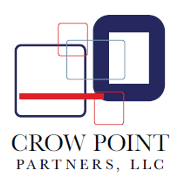 There's something almost Biblical about this fund's lineage. Caritas All-Cap Growth Fund (CTSAX, 2009-13) begat Goodwood SMID Cap Discovery (2013-16), which begat Goodwood SMID Long/Short (2016-18), which begat Crow Point Growth (May 2018) which, in the fullness of time, will beget Crow Point Small Cap Growth (summer 2018).
Shhh … don't tell Morningstar. They're currently two years and two name changes behind the times on the fund's name.

The newest iteration of the fund will be managed by Alan Norton, CFA and Thomas Norton, CFA. The Messrs. Norton co-founded the sub-advisor, Cold Creek Capital, in 2014; while they are not related, they are former colleagues at John Hancock Advisors. They have been managing small- and mid-cap money since 1999. Their Cold Creek Small Cap Growth Strategy, which will be manifested in the rechristened fund, just reached its three-year anniversary and received a three-star rating from Morningstar. They currently manage about $33 million in assets.
The guys' investment strategy strikes me as entirely reasonable.
We believe in constructing well diversified portfolios of high quality companies with solid financials, strong management teams and sustainable competitive advantages. We believe in a bottom up, fundamental research effort aimed at identifying companies with attractive and durable growth prospects. We construct portfolios with a blended earnings growth rate that is above the benchmark and general market averages. We believe that superior long term earnings growth will drive better relative performance and be captured in stock appreciation.
The new fund will benefit from a three-part partnership. Cold Creek Partners will be free to manage the fund's investment portfolio; Goodwood will maintain and deepen client relations and outreach, while Crow Point handles the administrative responsibilities.
That said, the team is walking a well-trodden trail. Morningstar lists 206 domestic small cap growth funds already, 18 of which are five-star funds. Lipper puts 174 funds in the category, nine of which MFO designates "Great Owls" for their consistently top tier risk-adjusted returns. Yet, despite inflows of $7.2 billion YTD into domestic small caps, even the best of these funds have had only modest success in attracting asset inflows.
Here are the guys' 300 (or so) words on why they thought launching fund #207 was a good idea and why you should add GAMIX to your due-diligence list.
Launching our own small cap fund has been in the works for some time. We've been managing Small and Mid-Cap Growth portfolios within large asset management firms for 20 years. We began incubating our Small Cap Growth Composite in July 2014, while searching for the right partners to accelerate our own growth. We partnered with Crow Point last year in order to realize economies of scale by accessing their institutional caliber back-office, trading and compliance, allowing us to focus on what we do best – picking stocks.

We are simply two guys from Boston with the same last name and an insatiable appetite for discovering new ideas. At Cold Creek Capital, we build relatively concentrated portfolios holding 40-60 stocks and target active share greater than 90%. 

Tom and I scour our investable universe to identify long term secular growth companies and focus our portfolios around our best ideas. We quite literally meet with close to 500 companies a year. Since we spend so much time with boots on the ground, we aren't as distracted by the daily volatility of the markets. Our portfolio companies tend to have sustainable competitive advantages, large addressable markets and market shares that allow for significant future growth, which also allows us to take a longer-term view.

Tom and I have been around long enough to see two full market cycles within both Small Caps vs Large Caps and Growth vs Value, and one thing has remained constant – concentrated, high conviction stock pickers are the only consistent source of alpha.

Our core philosophy is that an experienced team focused on their best ideas can outperform in a market where many peers tend to over diversify and essentially hug the broader benchmarks. This view will be reflected in the GAMIX portfolio (#207!).
Crow Point Growth (GAMIX) has a $100,000 minimum initial investment. The new management fee will be decreased to 0.84% with an expense cap of 1.35%, from 1.25% and 1.70% currently. For reasons unclear, the Crow Point Partners website doesn't yet mention the fund. Ryan Thibodeaux, one of the Goodwood team, says they're targeting a substantial website revamp for Labor Day. In the meanwhile there's a press release which gives a pretty clean explanation of the change and the blog on the advisor's website offers some interesting provocations (they don't like ETFs) though limited information on their own performance.