By Chip
Fund managers matter, sometimes more than others. As more teams adopt the mantra, "we're a team," if only as window-dressing, more than more manager changes are reduced to "one cog out, one cog in." Nonetheless, we know that losing funds with new managers tend to outperform losing funds that hold onto their teams, while the opposite is true for winning funds. Strong funds with stable teams and stable assets outperform strong funds facing instability (Bessler et al., 2010). Because of the great volatility of their asset class, equity managers matter rather more than fixed-income investors.
January and February saw changes that affected about 134 funds. Among the most eye-catching: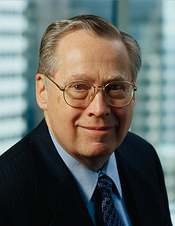 The venerable Dan Fuss steps aside from his responsibilities at a slug of Loomis Sayles funds on March 1, 2021, the 45th anniversary of his arrival at the firm. Mr. Fuss received Morningstar's Outstanding Portfolio Manager award in 2019 and was the Morningstar Fixed-Income Manager of the Year in 2009, a Navy veteran (1955-59), former manager of Yale's endowment,  member of the Fixed Income Analysts Society's Hall of Fame and the architect of Loomis, Sayle's multi-sector investing strategy. He's made a difference in the world.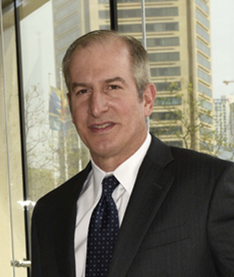 On October 1, 2021, Larry J. Puglia is slated to step down from T. Rowe Price Blue Chip Growth after 28 years at the helm. In answer to a reader's question, I noted, "TRP handles manager changes better than anyone in the industry. Even superstars who depart suddenly, which is incredibly rare, are replaced by folks who scarcely miss a beat. Generally strong internal culture, widely accepted discipline, and 12-month hand-over periods. A striking example is Health Sciences, where Kris Jenner was so good that he was seen as irreplaceable; then he left on atypically short notice to run a hedge fund, and his successors turned Jenner's five-star fund into … well, a five-star fund. Not quite as eye-watering but five stars." I wish Mr. Puglia, after decades of successfully steering a near $100 billion fund, a happy retirement. I have faith that his successor will do him proud.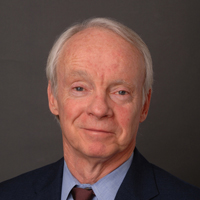 One of the names above the door, William Browne, has stepped aside after nearly 50 years at the firm and 28 years managing Tweedy, Browne Global Value, and Tweedy, Browne Value. The Browne family joined forces with Bill Tweedy in 1945.  (I rather like the fact that his MBA is from Trinity College, Dublin, which has an incredibly cool library and a freakish formal name: the College of the Holy and Undivided Trinity of Queen Elizabeth). A long-tenured team remains in place with each fund.
Speaking of "the name above the door," 361 Capital has stepped away from managing the 361 long/short funds.
| | | | | |
| --- | --- | --- | --- | --- |
| Ticker | Fund | Out with the old | In with the new | Dt |
| ADMQX | 361 Domestic Long/Short Equity Fund | On April 1, 361 Capital will no longer manage the fund. | Wells Capital Management (aka Wells Fargo) will take over management of the funds. Odd since Wells seems to be selling off their own funds. | 2/21 |
| AGAQX | 361 Global Long/Short Equity Fund | On April 1, 361 Capital will no longer manage the fund. | Wells Capital Management (aka Wells Fargo) will take over management of the funds. | 2/21 |
| GIGAX | Aberdeen Emerging Markets Sustainable Leaders Fund | Dominic Byrne, Martin Connaghan, Samantha Fitspatrick, Jamie Cumming, and Bruce Stout are no longer listed as managers for the fund. | Fionna Manning, William Scholes, and David Smith will now serve as portfolio managers for the fund. | 1/21 |
| BJBIX | Aberdeen International Sustainable Leaders | Effective immediately, all references to Jamie Cumming in the Prospectus and SAI are deleted. | Joanna McIntyre and Victoria MacLean will continue to manage the fund. | 1/21 |
| ATFPX | Alger 25 Fund | Ankur Crawford will no longer serve as portfolio manager for the fund. | Daniel Chung will now serve as portfolio manager for the fund. It's a short-term shtick since Alger 25 is slated for merger, but managing 13 funds as diverse as health sciences and emerging markets does seem a bit much. | 2/21 |
| ASUAX | AllianzGI Global Sustainability | No one, but… | Gunnar Miller and Robbie Miles will now serve as portfolio managers for the fund. | 1/21 |
| AAHAX | American Beacon AHL TargetRisk Core Fund | No one, but… | Effective February 1, 2021, Otto van Hemert of AHL Partners LLP is added as a portfolio manager. | 2/21 |
| AAIPX | American Beacon International Equity | No one, but… | Brian Cho will join the management team for the fund. | 1/21 |
| TQENX | AMG TimesSquare Emerging Markets Small Cap | Caglar Somek will no longer serve as portfolio manager for the fund. | David Oh is added as a portfolio manager of the Fund. David Oh and Magnus Larsson are jointly and primarily responsible for the day-to-day management of the fund. | 1/21 |
| QGMIX | AQR Global Macro | No one, but… | Effective March 31, 2021, Ashwin Thapar and Jonathan Fader will join the management team. | 1/21 |
| ARTGX | Artisan Global Value | Justin Bandy will no longer serve as a portfolio manager for the fund. | Daniel O'Keefe and Michael McKinnon continue to serve as portfolio managers for the fund. | 1/21 |
| ARTQX | Artisan Mid Cap Value | James Kieffer has stepped down as manager for the fund. | Thomas Reynolds, Daniel Kane, and Craig Inman will continue to manage the fund. | 1/21 |
| ARTNX | Artisan Select Equity | Justin Bandy will no longer serve as a portfolio manager for the fund. | Daniel O'Keefe and Michael McKinnon continue to serve as portfolio managers for the fund. | 1/21 |
| ARTLX | Artisan Value | James Kieffer has stepped down as manager for the fund. | Thomas Reynolds, Daniel Kane, and Craig Inman will continue to manage the fund. | 1/21 |
| ATVAX | Athena Behavioral Tactical | Effective January 22, 2021, Princeton Fund Advisors, LCC, will no longer serve as the fund's investment adviser. | Effective January 22, 2021, AthenaInvest Advisors, LLC will serve as the fund's investment adviser. | 1/21 |
| AVEDX | Ave Maria Rising Dividend Fund | Effective on March 1, 2021, Joseph Skornicka retires from Schwartz Investment Counsel, Inc. (the "Adviser"). | George Schwartz will serve as co-portfolio manager with Brandon S. Scheitler, co-portfolio manager of the Fund. | 2/21 |
| AVEMX | Ave Maria Value | Joseph Skornicka will no longer serve as a portfolio manager for the fund. | Ryan Kuyawa joins Timothy Schwartz in serving as portfolio managers for the fund. | 1/21 |
| AVEWX | Ave Maria World Equity Fund | Robert Schwartz will no longer serve as portfolio manager for the fund. | Anthony Gennaro will join Joseph Skornicka to serve as portfolio managers for the fund. | 1/21 |
| AVEWX | Ave Maria World Equity Fund | Effective on March 1, 2021, Joseph Skornicka retires from Schwartz Investment Counsel, Inc. (the "Adviser"). | Anthony W. Gennaro, Jr., CFA, CPA, will serve as the portfolio manager of the Ave Maria World Equity Fund | 2/21 |
| AWTM | Aware Ultra-Short Duration Enhanced Income ETF | John Kaprich, Andrea Roemhildt, and Stephen Smitley are no longer listed as managers for the fund. | Charles Ragauss and Michael Venuto will now serve as portfolio managers for the fund. | 1/21 |
| KCMIX | AXS Multi-Strategy Alternatives | Martin Kerns and Kerns Capital Management have been removed as sub-advisers to the fund. | Parker Binion and Mark Lacuesto will continue as managers. | 1/21 |
| DGIEX | BNY Mellon Global Emerging Markets | Sophia Whitbread will no longer manage the fund. | Paul Birchenough, Ian Smith, and Naomi Waistell will continue to manage the fund. | 2/21 |
| BISAX | Brandes International Small Cap Equity Fund | No one, but… | Effective February 10, 2021, Bryan Barrett joins Yingbin Chen, Mark Costa, and Luiz Sauerbronn as portfolio managers for the fund. | 2/21 |
| BSCAX | Brandes Small Cap Value Fund | No one, but… | Effective February 10, 2021, Bryan Barrett joins Yingbin Chen, Mark Costa, and Luiz Sauerbronn as portfolio managers for the fund. | 2/21 |
| BBVLX | Bridge Builder Large Cap Value | Effective February 1, 2021, James Kieffer will no longer serve as a portfolio manager for the fund. | Daniel Kane, Thomas Reynolds IV, and Craig Inman will continue to serve as portfolio managers of Artisan Partners' portion of the fund. | 1/21 |
| BIAZX | Brown Advisory Mortgage Securities | John Lucker will no longer serve as a portfolio manager for the fund. | Effective as of January 8, 2021, Thomas D.D. Graff, CFA, has taken sole responsibility for the day-to-day portfolio management of the Fund. | 1/21 |
| ACRNX | Columbia Acorn | Richard Watson becomes the fifth manager to leave the fund since 2015. | Matthew Litfin and Erika Maschmeyer continue to manage the fund. | 2/21 |
| CZAMX | Columbia Multi-Manager Alternative Strategies | Edward Chen will no longer serve as a portfolio manager for the fund. | Effective March 31, 2021, Jonathan Fader and Yao Hua Ooi will join Roger Foltynowicz, Gregg Loprete, and Todd Munn in managing the fund. | 1/21 |
| DBALX | Davenport Balanced Income Fund | Charles Gomer has retired and will no longer manage the fund. | Nine other managers soldier on. | 2/21 |
| FIUTX | Delaware Equity Income Fund | Kristen Bartholdson, Nikhil Lalvani, and Robert Vogel are no longer listed as portfolio managers for the fund. | Benjamin Leung and Scot Thompson will now serve as portfolio managers for the fund. | 2/21 |
| FGINX | Delaware Growth and Income Fund | Kristen Bartholdson, Nikhil Lalvani, and Robert Vogel are no longer listed as portfolio managers for the fund. | Benjamin Leung and Scot Thompson will now serve as portfolio managers for the fund. | 2/21 |
| FCUTX | Fidelity Flex Small Cap Fund | Clint Lawrence no longer serves as portfolio manager of the fund. | Derek Janssen has managed the fund since February 2021. | 2/21 |
| FCPVX | Fidelity Small Cap Value Fund | Clint Lawrence no longer serves as portfolio manager of the fund. | Derek Janssen has managed the fund since February 2021. | 2/21 |
| FIUBX | First Investors Equity Income Fund | Kristen Bartholdson, Nikhil Lalvani, and Robert Vogel are no longer listed as portfolio managers for the fund. | Benjamin Leung and Scot Thompson will now serve as portfolio managers for the fund. | 2/21 |
| FGIBX | First Investors Growth and Income Fund | Kristen Bartholdson, Nikhil Lalvani, and Robert Vogel are no longer listed as portfolio managers for the fund. | Benjamin Leung and Scot Thompson will now serve as portfolio managers for the fund. | 2/21 |
| FFALX | Franklin Global Allocation | Thomas Nelson and May Tong will no longer serve as portfolio managers for the fund. | Todd Brighton, Edward Perks, and Eugene Podkaminer will now manage the fund. | 2/21 |
| GOLDX | Gabelli Gold Fund | No one, but… | Effective February 1, 2021, Mr. Christopher Mancini has been added to the portfolio management team for the Gabelli Gold Fund, Inc. Caesar Bryan has been onboard since 1994 and remains. | 2/21 |
| GTMEX | Glenmede Large Cap Value Portfolio | Wade Wescott will no longer manage the fund. | John Kichula, Mark Livingston, | 1/21 |
| ONOF | Global X Adaptive U.S. Risk Management | Kimberly Chan will no longer serve as portfolio manager for the fund. | John Belanger, Nam To, Wayne Xie, and Vanessa Yang will continue to manage the fund. | 2/21 |
| GSCAX | Goldman Sachs Commodity Strategy Fund | Peter Stone and Samual Finkelstein are no longer listed as portfolio managers for the fund. | Robert Hyman will now serve as portfolio manager for the fund. | 2/21 |
| GGMBX | Goldman Sachs Global Managed Beta Fund | Effective immediately, Kate El-Hillow will no longer serve as a portfolio manager for the Fund. | Neill Nuttall and Siwen Wu will continue to serve as portfolio managers for the Fund. | 2/21 |
| GSAYX | Goldman Sachs Long Short Credit Strategies Fund | No one, but… | Effective February 10, 2021, Aakash Thombre will become a portfolio manager for the Fund. Michael McGuiness and Ashish Shah will continue to manage the Fund. | 2/21 |
| GSEQX | Goldman Sachs Multi-Manager Global Equity Fund | Effective immediately, Kate El-Hillow will no longer serve as a portfolio manager for the Funds. | Siwen Wu will now serve as a portfolio manager for the funds along with Neill Nuttall and Betsy Gorton. | 2/21 |
| GRASX | Goldman Sachs Multi-Manager Real Assets Strategy Fund | Effective immediately, Kate El-Hillow will no longer serve as a portfolio manager for the Funds. | Yvonne Woo will continue to serve as a portfolio manager for the fund. | 2/21 |
| GNCFX | Goldman Sachs Multi-Manager Non-Core Fixed Income Fund | Effective immediately, Kate El-Hillow will no longer serve as a portfolio manager for the Funds. | Siwen Wu will now serve as a portfolio manager for the funds along with Neill Nuttall and Betsy Gorton. | 2/21 |
| SFAFX | Goldman Sachs Strategic Factor Allocation Fund | Effective immediately, John Landers will no longer serve as a portfolio manager for the fund. | Patrick Hartnett joins Federico Gilly and Nishank Modi in managing the fund. | 2/21 |
| GGIIX | GuideStone Funds Global Impact Fund  | Matt Peden will no longer serve as a portfolio manager for the fund. | David Spika joins the management team in managing the fund. | 2/21 |
| HICSX | Harbor Convertible Securities | Effective January 4, 2021, Raymond F. Condon no longer serves as a portfolio manager to Harbor Convertible Securities Fund. | Mark R. Shenkman, Justin W. Slatky, Jordan N. Barrow, CFA, and Thomas Whitley, CFA, continue to serve as portfolio managers to the fund. | 1/21 |
| HIIDX | Harbor Diversified International All Cap | No one, but… | Justin Hill joins the management team for the fund. | 1/21 |
| HIINX | Harbor International | Michael Godfrey will no longer serve as a co-portfolio manager for the fund. | Justin Hill joins the management team for the fund. | 1/21 |
| HRMDX | Heartland Mid Cap Value | No one, but … | Troy McGlone has joined Colin McWey and William Nasgovitz as a portfolio manager for the fund. | 1/21 |
| SNLN | Highland/iBoxx Senior Loan ETF | David Owens will no longer serve as portfolio manager for the fund. | Matt Pearson will now serve as portfolio manager for the fund. | 1/21 |
| HISIX | Homestead International Equity | No one, but … | Babatunde Ojo has joined Ferrill Roll, Andrew West, Bryan Lloyd, and Patrick Todd serve as the portfolio managers of the fund. | 1/21 |
| ATDAX | Invesco Endeavor Fund | Raymond Anello will no longer serve as Portfolio Manager of the Funds. | Belinda Cavazos continues to manage the fund. | 2/21 |
| OPMSX | Invesco Main Street Mid Cap Fund | Raymond Anello will no longer serve as portfolio manager of the Funds. | Belinda Cavazos joins the management team for the fund. | 2/21 |
| OSCYX | Invesco Main Street Small Cap Fund | Raymond Anello will no longer serve as portfolio manager of the funds. | Raman Vardharaj, Magnus Krantz, Kristin Pak, Joy Budzinski, Matthew Ziehl, and Adam Weiner will continue to manage the fund. | 2/21 |
| ATIAX | Invesco Select Companies Fund | Raymond Anello will no longer serve as portfolio manager of the funds. | Raman Vardharaj, Magnus Krantz, Kristin Pak, Joy Budzinski, Matthew Ziehl, and Adam Weiner will continue to manage the fund. | 2/21 |
| JANRX | Janus Henderson Global Select Fund | Effective March 1, 2021, Garth Yettick is gone. | George Maris and Julian McManus will continue to manage the fund. | 2/21 |
| JAOSX | Janus Henderson Overseas | Effective on or about March 1, 2021, Garth Yettick will have left the building. | George Maris and Julian McManus will continue to manage the fund. | 2/21 |
| JPUS | JPMorgan Diversified Return U.S. Equity ETF | No one, but … | Alistair Lowe has joined the management team, which consists of Yazann Romahi, Joe Staines, and Yegang (Steven) Wu. | 1/21 |
| JPME | JPMorgan Diversified Return U.S. Mid Cap Equity ETF | No one, but … | Alistair Lowe has joined the management team, which consists of Yazann Romahi, Joe Staines, and Yegang (Steven) Wu. | 1/21 |
| JPSE | JPMorgan Diversified Return U.S. Small Cap Equity ETF | No one, but … | Alistair Lowe has joined the management team, which consists of Yazann Romahi, Joe Staines, and Yegang (Steven) Wu. | 1/21 |
| JDIV | JPMorgan U.S. Dividend ETF | No one, but … | Alistair Lowe has joined the management team, which consists of Yazann Romahi, Joe Staines, and Yegang (Steven) Wu. | 1/21 |
| JMIN | JPMorgan U.S. Minimum Volatility ETF | No one, but … | Alistair Lowe has joined the management team, which consists of Yazann Romahi, Joe Staines, and Yegang (Steven) Wu. | 1/21 |
| JMOM | JPMorgan U.S. Momentum Factor ETF | No one, but … | Alistair Lowe has joined the management team, which consists of Yazann Romahi, Joe Staines, and Yegang (Steven) Wu. | 1/21 |
| JQUA | JPMorgan U.S. Quality Factor ETF | No one, but … | Alistair Lowe has joined the management team, which consists of Yazann Romahi, Joe Staines, and Yegang (Steven) Wu. | 1/21 |
| VGRIX | JPMorgan U.S. Value Factor ETF | No one, but … | Alistair Lowe has joined the management team, which consists of Yazann Romahi, Joe Staines, and Yegang (Steven) Wu. | 1/21 |
| EMBOX | Lazard Emerging Markets Equity Blend | Erianna Khusainova, Kim Tilley, Stephen Marra, James Donald, and Jai Jacob will no longer manage the fund. | Rohit Chopra, Ganesh Ramachandran, and John Reinsberg will now manage the fund. | 2/21 |
| LBFAX | Loomis Sayles Bond Fund | Effective March 1, 2021, Daniel J. Fuss has resigned as portfolio manager of the fund. | Matthew Eagan, Elaine Stokes, and Brian Kennedy will continue to manage the fund. | 2/21 |
| LSFIX | Loomis Sayles Fixed Income Fund | Effective March 1, 2021, Daniel J. Fuss has resigned as portfolio manager of the fund. | Matthew Eagan, Elaine Stokes, and Brian Kennedy will continue to manage the fund. | 2/21 |
| LGMNX | Loomis Sayles Global Allocation Fund | Effective March 1, 2021, Daniel J. Fuss has resigned as portfolio manager of the fund. | Effective March 1, 2021, Matthew J. Eagan has joined the portfolio management team of the Fund. | 2/21 |
| LSIOX | Loomis Sayles High Income Opportunities Fund | Effective March 1, 2021, Daniel J. Fuss has resigned as portfolio manager of the fund. | Matthew Eagan, Elaine Stokes, and Brian Kennedy will continue to manage the fund. | 2/21 |
| LSHIX | Loomis Sayles Institutional High Income Fund | Effective March 1, 2021, Daniel J. Fuss has resigned as portfolio manager of the fund. | Matthew Eagan, Elaine Stokes, and Brian Kennedy will continue to manage the fund. | 2/21 |
| LGBCX | Loomis Sayles Investment Grade Bond Fund | Effective March 1, 2021, Daniel J. Fuss has resigned as portfolio manager of the fund. | Matthew Eagan, Elaine Stokes, and Brian Kennedy will continue to manage the fund. | 2/21 |
| NEZYX | Loomis Sayles Strategic Income Fund | Effective March 1, 2021, Daniel J. Fuss has resigned as portfolio manager of the fund. | Matthew Eagan, Elaine Stokes, and Brian Kennedy will continue to manage the fund. | 2/21 |
| MPGFX | Mairs & Power Growth | Mark Henneman will be stepping down as co-manager of the fund. | Andrew Adams and Peter J. Johnson will continue to manage the fund. | 1/21 |
| MSCFX | Mairs & Power Small Cap | No one, but … | Christopher Strom has been named co-manager of the fund. Allen Steinkopf and Andrew Adams will continue to manage the fund with Mr. Strom. | 1/21 |
| MSMLX | Matthews Asia Small Companies | No one, but… | The fund changes its name and focus on April 30, 2021. At that time, Robert Harvey and Jeremy Sutch will join as co-managers, while Vivek Tanneeru will remain as lead manager. | 2/21 |
| MAKAX | Morgan Stanley China Equity Portfolio | May Yu will no longer serve as a portfolio manager for the fund. | Amay Hattangadi will now manage the fund. | 1/21 |
| OASGX | Optimum Small-Mid Cap Growth | No one, but … | Samuel Smith and Ryan Smith have joined William Grierson, Daniel Hagen, and Paul von Kuster as portfolio managers for the fund. | 1/21 |
| MAHIX | PartnerSelect High Income Alternatives | Greg Mason and Troy Ward will no longer serve as portfolio managers for the fund. | Anne Walsh, Jason Steuerwalt, Scott Minerd, Paul Kunz, Neil Hohmann, Andrew Hofer, Derek Devens, Jeremy DeGroot, Jack Chee, Steven Brown, and Adam Bloch will continue to manage the fund. | 1/21 |
| PAXDX | Pax ESG Beta Dividend Fund | Michael Branch, Ran Leshem, Annie Tan, and Robert Tymoczko are no longer serving as portfolio managers for the fund. | Andrew Braun and Scott LaBreche will now serve as portfolio managers for the fund. | 2/21 |
| PXGAX | Pax ESG Beta Quality Fund | Michael Branch, Ran Leshem, Annie Tan, and Robert Tymoczko are no longer serving as portfolio managers for the fund. | Andrew Braun and Scott LaBreche will now serve as portfolio managers for the fund. | 2/21 |
| PXDIX | Pax Global Sustainable Infrastructure | Michael Branch, Ran Leshem, Annie Tan, and Robert Tymoczko will no longer serve as portfolio managers for the fund. | Andrew Braun and Scott LaBreche will now serve as portfolio managers for the fund. | 1/21 |
| PXNIX | Pax International Sustainable Economy | Michael Branch, Ran Leshem, Annie Tan, and Robert Tymoczko will no longer serve as portfolio managers for the fund. | Andrew Braun and Scott LaBreche will now serve as portfolio managers for the fund. | 1/21 |
| PXWGX | Pax U.S. Sustainable Economy | Michael Branch, Ran Leshem, Annie Tan, and Robert Tymoczko will no longer serve as portfolio managers for the fund. | Andrew Braun and Scott LaBreche will now serve as portfolio managers for the fund. | 1/21 |
| IG | Principal Investment Grade Corporate Active ETF | John Friedl and Timothy Warrick are no listed as portfolio managers for the fund. | Matthew Minnetian will now serve as the sole portfolio manager for the fund. | 1/21 |
| GSTEX | Principal Street High Income Municipal | No one, but … | Troy Willis has been added as the lead portfolio manager of the fund. | 1/21 |
| RPMMX | Reinhart Mid Cap PMV | Matthew Martinek is no longer serving as a co-portfolio manager for the fund. | Joshua D. Wheeler has joined the management team as a co-portfolio manager. | 1/21 |
| SMQFX | SEI Emerging Markets Equity Fund | AllianceBernstein L.P. no longer serves as a sub-adviser to the fund. | Robeco Institutional Asset Management, whose named managers are Jaap van der Hart and Fabiana Fedeli, join 20 other managers on this sort of undistinguished fund. | 2/21 |
| DEBTX | Shelton Tactical Credit | Guy Benstead no longer serves as a member of the portfolio management team. | Jeffrey Rosenkranz, David Falk, and William Mock will continue to serve as members of the fund's portfolio management team. | 1/21 |
| SEEIX | SIT International Equity | James Stephenson and Peter Boardman will no longer serve as portfolio managers for the fund. | Asa Annerstedt, Chris Gowlland, Jens Hansen, Allan Jensens, and Klaus Petersen have joined the portfolio management team. | 1/21 |
| SNWAX | Snow Capital Small Cap Value | Anne Wickland will no longer serve as a portfolio manager for the fund. | Phil Greenblatt has joined Joshua Schachter as a portfolio manager for the fund. | 1/21 |
| SSILX | State Street International Stock Selection Fund | Effective immediately, Stuart Hall no longer serves as Portfolio Manager of the Fund. | Adel Daghmouri continues to serve as a Portfolio Manager of the Fund. | 2/21 |
| TRBCX | T. Rowe Price Blue Chip Growth | Effective October 1, 2021, Larry J. Puglia will step down as a portfolio manager and Chair of the fund's Investment Advisory Committee. | Paul D. Greene II will succeed Mr. Puglia to become portfolio manager of the fund and Chair of the fund's Investment Advisory Committee. | 1/21 |
| TCHP | T. Rowe Price Blue chip Growth ETF | Effective October 1, 2021, Larry J. Puglia will step down as a portfolio manager and Chair of the fund's Investment Advisory Committee. | Paul D. Greene II will succeed Mr. Puglia to become portfolio manager of the fund and Chair of the fund's Investment Advisory Committee. | 1/21 |
| TBWIX | Thornburg Better World International | Di Zhou will conclude her service as co-portfolio manager for the fund. | Lei Wang has been named portfolio manager for the fund. | 1/21 |
| TGVAX | Thornburg International Value | Di Zhou will conclude her service as co-portfolio manager for the fund. | Matt Burdett has joined Lei Wang as a portfolio manager for the fund. | 1/21 |
| TMCGX | Thrivent Mid Cap Growth | No one, but … | Siddharth Sinha has joined David Lettenberger in managing the fund. | 1/21 |
| SEBLX | Touchstone Balanced Fund | Effective March 31, 2021, Timothy Policinski will retire as a member of the portfolio management team of the fund. | Daniel Carter, Austin Kummer, and James Wilhelm will continue to serve as the portfolio managers of the fund. | 2/21 |
| TBGVX | Tweedy, Browne Global Value Fund | William Browne will no longer serve as portfolio manager for the fund. | Sean McDonald has joined Roger de Bree, Frank Hawrylak, Jay Hill, Thomas Shrager, John Spears, and Robert Wyckoff in managing the fund. | 1/21 |
| TBCUX | Tweedy, Browne Global Value Fund Ii – Currency Unhedged | William Browne will no longer serve as portfolio manager for the fund. | Sean McDonald has joined Roger de Bree, Frank Hawrylak, Jay Hill, Thomas Shrager, John Spears, and Robert Wyckoff in managing the fund. | 1/21 |
| TWEBX | Tweedy, Browne Value Fund | William Browne will no longer serve as portfolio manager for the fund. | Sean McDonald has joined Roger de Bree, Frank Hawrylak, Jay Hill, Thomas Shrager, John Spears, and Robert Wyckoff in managing the fund. | 1/21 |
| TBHDX | Tweedy, Browne Worldwide High Dividend Yield Value Fund | William Browne will no longer serve as portfolio manager for the fund. | Sean McDonald has joined Roger de Bree, Frank Hawrylak, Jay Hill, Thomas Shrager, John Spears, and Robert Wyckoff in managing the fund. | 1/21 |
| USAUX | USAA Aggressive Growth Fund | Effective February 12, 2021, Wasif Latif leaves the team. | The remaining ten managers will continue to manage the fund. | 2/21 |
| USCGX | USAA Capital Growth Fund | Effective February 12, 2021, Wasif Latif leaves the team. | The remaining seven managers will continue to manage the fund. | 2/21 |
| USGRX | USAA Growth & Income Fund | Effective February 12, 2021, Wasif Latif leaves the team. | The remaining six managers will continue to manage the fund. | 2/21 |
| UIGRX | USAA Growth Fund | Effective February 12, 2021, Wasif Latif leaves the team. | The remaining eleven managers will continue to manage the fund. | 2/21 |
| USISX | USAA Income Stock Fund | Effective February 12, 2021, Wasif Latif leaves the team. | Lance Humphrey and Elie Masri have joined Mannik Dhillon as portfolio managers to the Fund. | 2/21 |
| USSCX | USAA Science & Technology | John Averill will no longer serve as a portfolio manager for the fund. | Bruce Glazer has joined the management team for the fund. | 1/21 |
| USSCX | USAA Science & Technology Fund | Effective February 12, 2021, Wasif Latif leaves the team. | The remaining nine managers will continue to manage the fund. | 2/21 |
| USCAX | USAA Small Cap Stock | Effective January 4, 2021, references to Tyler Dann as a portfolio manager for all the funds are removed. | The management team continues to manage the fund. | 1/21 |
| USCAX | USAA Small Cap Stock Fund | portfolio | The remaining 17 managers will continue to manage the fund. | 2/21 |
| USAWX | USAA Sustainable World | Effective January 4, 2021, Tyler Dann is out. | The management team continues to manage the fund. | 1/21 |
| UVALX | USAA Value | Effective January 4, 2021, Tyler Dann is out. | The management team continues to manage the fund. | 1/21 |
| UVALX | USAA Value Fund | Effective February 12, 2021, Wasif Latif leaves the team. | Mannik Dhillon, Robert Harris, and Joseph Mainelli will continue to serve as portfolio managers for the fund. | 2/21 |
| VCAAX | VALIC Company I Asset Allocation Fund | Kate Faraday, Jose Aragon, Michael Kelly, and Robert Vanden Assem will no longer serve as portfolio managers for the fund. | Jeffrey Geller, Gerhardt Herbert, and Morgan Moriarty will now serve as portfolio managers for the fund. | 2/21 |
| VEIRX | Vanguard Equity Income Fund | James Stetler will retire from Vanguard in July 2021 and will no longer serve as a co-portfolio manager for Vanguard's portion of the Fund. | Effective immediately, Sharon Hill will be added as a co-portfolio manager of Vanguard's portion of Vanguard Equity Income Fund (the Fund). | 2/21 |
| VEIPX | Vanguard Equity Income Fund | James P. Stetler will retire from Vanguard in July 2021 and will no longer serve as a co-portfolio manager for Vanguard's portion of the fund. | Sharon Hill will be added as a co-portfolio manager of Vanguard's portion of the fund and will remain upon Mr. Stetler's retirement. | 2/21 |
| VEXPX | Vanguard Explorer Fund | James P. Stetler will retire from Vanguard in July 2021 and will no longer serve as a co-portfolio manager for Vanguard's portion of the fund. | Binbin Guo and Cesar Orosco will remain portfolio managers of Vanguard's portion of the fund upon Mr. Stetler's retirement. | 2/21 |
| VQNPX | Vanguard Growth and Income Fund | No one, for now, but James Stetler will retire in July 2021. | Cesar Orosco will join James Stetler and Binbin Guo in managing the fund. | 2/21 |
| VINEX | Vanguard International Explorer Fund | Matthew Dobbs will retire from Schroder Investment Management North America Inc. at the end of March 2021 and will no longer serve as a co-portfolio manager for the Schroders portion of the fund. | Luke Biermann, who currently serves as a portfolio manager with Mr. Dobbs, will remain as portfolio manager of the Schroders portion of the fund upon Mr. Dobbs' retirement. | 2/21 |
| VMNFX | Vanguard Market Neutral Fund | No one, for now, but James Stetler will retire in July 2021. | Cesar Orosco will join James Stetler and Binbin Guo in managing the fund. | 2/21 |
| VSEQX | Vanguard Strategic Equity Fund | No one, for now, but James Stetler will retire in July 2021. | Cesar Orosco will join James Stetler and Binbin Guo in managing the fund. | 2/21 |
| VSTCX | Vanguard Strategic Small-Cap Equity Fund | No one, for now, but James Stetler will retire in July 2021. | Cesar Orosco will join James Stetler and Binbin Guo in managing the fund. | 2/21 |
| VWUSX | Vanguard U.S. Growth Fund | No one, for now, but James Stetler will retire in July 2021. | Cesar Orosco will join James Stetler and Binbin Guo in managing the fund. | 2/21 |
| VWIAX | Vanguard Wellesley Income Fund | Effective at the close of business on June 30, 2021, Michael Stack will retire from Wellington Management Company LLP and will no longer serve as a portfolio manager for Vanguard Wellesley Income Fund. | Loren Moran and W. Michael Reckmeyer III, who currently serve as portfolio managers with Mr. Stack, will remain as portfolio managers of the Fund upon Mr. Stack's retirement. | 2/21 |
| ASUAX | Virtus AllianzGI Global Sustainability Fund | Effective on March 1, 2021, Jeremy Kent and Paul Schofield will no longer be portfolio managers of the fund. | Robbie Miles and Gunnar Miller will now manage the fund. | 2/21 |
| LETRX | Voya Russia | No one, but… | Robert Davis has joined Renat Nadyukov as a portfolio manager for the fund. | 1/21 |
| EIVAX | Wells Fargo Classic Value | Jean-Baptiste Nadal and Miquel Giaconi will no longer serve as portfolio managers for the fund. | James Tringas, Bryant VanCronkhite, and Shane Zweck will now manage the fund. | 1/21 |
| EWEAX | Wells Fargo Intrinsic World Equity | Jean-Baptiste Nadal has announced his intention to retire on April 30, 2021. He will continue to serve as a portfolio manager till April 30, 2021. | Amit Kumar and Miguel Giaconi continue to manage the fund. | 1/21 |
| WFSAX | Wells Fargo Small Company Growth | No one, but… | Ryan Smith and Samuel Smith have joined William Grierson, Daniel Hagen, and Paul von Kuster as portfolio managers for the fund. | 1/21 |
| BVDRX | William Blair Small Cap Value Fund | Chad Kilmer will no longer serve as a portfolio manager for the fund. | Stephen Livingston joins David Mitchell and Mark Leslie as a portfolio manager for the fund. | 2/21 |
| BSMNX | William Blair Small-Mid Cap Value Fund | Chad Kilmer will no longer serve as a portfolio manager for the fund. | Stephen Livingston joins David Mitchell and Mark Leslie as a portfolio manager for the fund. | 2/21 |