By David Snowball
Dear friends,
Egad! The fall semester has begun and my campus is swarming with students! Worst of all, they expect me to have something sensible to say at 8:30 Tuesday morning.  I'm doomed!
Snowball elsewhere
For those of you thinking, "yes, that's all well and good, but what does Snowball sound like? Does he have an annoying twang in real-life like he does when I hear him in my head? I'm sure he's got a guilty-looking nervous tic," we've got the answer. Augustana, innocently and perhaps foolishly, thought it would be good marketing for prospective students, donors and other interested parties to hear directly from some us, speaking in our area of specialty. In August 2019, the college debuted a "Little Lesson on Propaganda."
In this six minute video, the edited version of an hour-long question-and-answer session, I talk about the nature of propaganda and what it takes to make it effective. Spoiler: make sure it's not "propaganda" and make sure that we hear it from the people we most trust.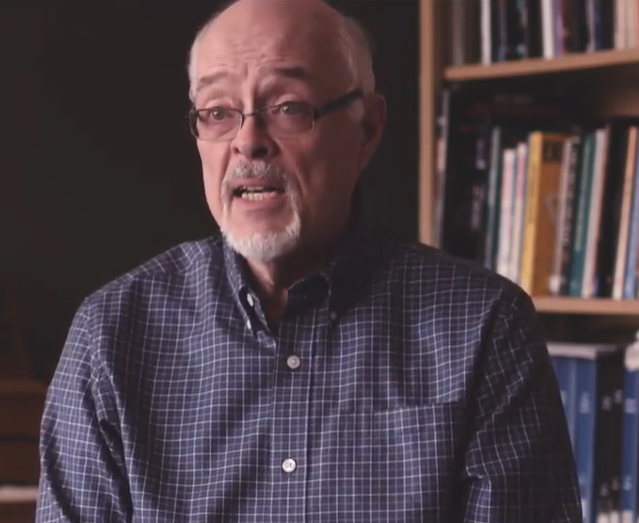 For those more than satisfied with the pure audio version of me, we're sharing a bit on the August 16 MoneyLife with Chuck Jaffe show. I appeared on the "Market Call" feature, in which Chuck asked roughly three questions: what do you look for in a good fund (filling an unmet need, risk aware, clearly explained strategy, experienced manager, high insider commitment), what would be an example of a fund that meets your criteria (T. Rowe Price Global Allocation RPGAX) and what do you think of the following five funds from our listeners (your results may vary)?
If you want to listen, click the link above and move the slider bar over to the 30 minute mark. That's me.

Three better uses of your time while you're on Chuck's site. (1) Listen to Tadas Viskanta, who's the star in the segment just before mine. (2) Skip ten days ahead to Andrew Foster, "Emerging markets are cheap, but growth there is slowing," August 26, 2019. Andrew is on the short list of "smartest, most thoughtful guys I've ever met." (3) Grab the picture of Chuck on his homepage and try our new "Caption Chuck" contest.

My entry: "I found the Popsicle!"
In one of those moments of pure happiness, I found our discussion of the Invenomic Fund (BIVIX) quoted in "Mining the Short Side," Financial Advisor, Sept. 1 2019 on Invenomic Fund. The author was Marla Brill. For those of you who weren't members of the online investing community in the 1990s, Marla was the driving force behind Brill's Mutual Funds Interactive or MFI. It was a site on par with the early iteration of Morningstar, widely admired, widely cited and the home of the discussion board from which ours sprang.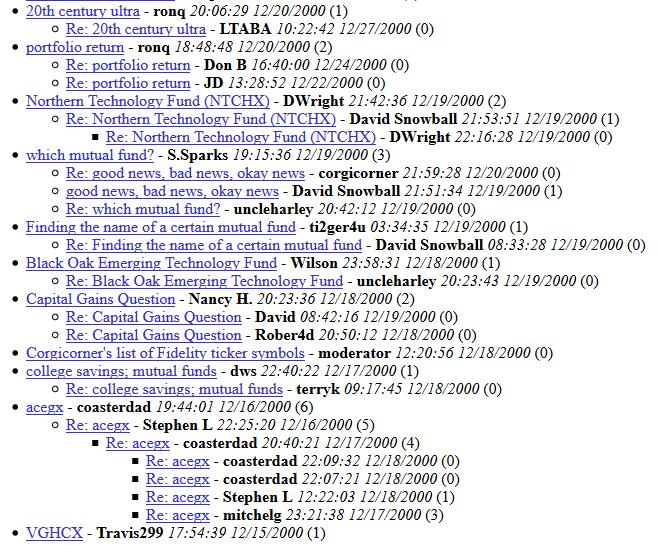 I had my introduction to fund investing on that board and, eventually, had the pleasure of moderating it.
It's good to see you still making a difference, Marla!
Finally, folks planning on being in Orlando in late October (raises hand) should track me down at the AAII Conference. I expect to be around for the whole conference (never been, just interested in meeting folks and looking around) and will be speaking on its last day, The Indolent Investor, October 27, 2019. The organizers tried to be positive ("the last spot is great! It means they'll leave the conference thinking about what you've said!") but as someone whose presented at a lot of Sunday morning sessions at professional conferences, I'm thinking "big empty room and lots of opportunities to meditate." We'll see. And, I'm hopeful, we'll see you!
Thanks go to …
This month, we're extending thanks to those who've contributed in July or August. A hearty thank you goes out to John from Chicago, Mitch in California, Jenny Lou, Gary in Stockton, and the Kasper family. Greetings to Wilson: thanks for the kind words, we'll try to stay fresh and contrary for you as long as we can! Many thanks also to Clay in Bellaire, S & F Investment Advisors, and our good friends Nick and Debbi. We really appreciate your continued help with keeping the lights on and the servers serving!
As always, we're ever so grateful to our stalwart subscribers, Greg, Bill, William, Sunil, Brian, Sheshadri, and David, we couldn't do it without your steady support.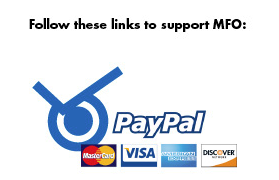 If you would like to support the work of the Observer, you can make a tax-deductible contribution by clicking on the PayPal link over there -> -> ->
If you're old school, feel free to send a check (or a nice cake) directly to MFO, 5456 Marquette St., Davenport IA 52806.
If you would like to make a contribution of $100 or more, which entitles you to a year's access to all of the tools, screeners and data at MFO Premium, do not click on the link. Instead, go to MFOPremium login to set up an account and make a contribution. We recommend that because it's quick, seamless and automated if you start at MFOPremium. (Starting here works, it just takes a couple extra days because it's done by hand in the evenings after we get home from work.)
In the month ahead: an Elevator Talk with the folks at Harbor International Small Cap, a chance to catch up with Ali Motamed of Invenomic Fund about life after Balter, profiles of Crawford Dividend Opportunity, Castle Focus, FPA Crescent and more!
Stay tuned and don't let the crazies get you!