By David Snowball
On March 15, 2021, T. Rowe Price launched T. Rowe Price Global Impact Equity (TGPEX).
Socially responsible investing is all the vogue, and for good reason. The great bulk of such funds have a limited mandate: do no evil. They're not trying to change the world, they're just charged with avoiding the worst actors in it.
A minority of funds accept a greater challenge: do good, while doing well. Their charge is to find and invest in companies whose activities make the world a better place, and which are still financially attractive. As a group, these are referred to as "impact investors."  Morningstar identifies only a couple dozen funds whose names signal that orientation.
T. Rowe Price now joins the pack. T. Rowe Price Global Impact Equity will invest in 55-85 global stocks. The fund seeks "to generate a positive, measurable environmental and/or social impact with the potential to outperform its benchmark index." They are not constrained by size, and so might hold anything from micro-caps to mega-caps. Likewise, it might choose to invest in emerging markets equities. The manager's stated preference, common to Price, is "investing in durable quality growth at a reasonable price."
The unifying characteristic of the portfolio companies is that the "current or future business activities are expected to generate a positive impact under one of the following three impact pillars: climate and resource impact, social equity and quality of life, and/or sustainable innovation and productivity." The prospectus explicitly excludes investments in a handful of individual industries, including fossil fuels and private, for-profit prisons.
The manager notes that "the opportunity to own businesses that foster positive environmental and social change is broader than it has ever been. Being on the right side of these changes creates real opportunity to … provide attractive financial returns along with positive impact on the planet and our society."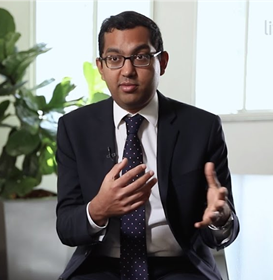 The Global Impact Equity Strategy is managed by Hari Balkrishna. For the past five years, he's been an associate portfolio manager on the Global Growth Equity Strategy which is represented in the U.S. in the five-star Global Growth Stock Fund and the Global Growth Equity Fund in the UK and Europe. Mr. Balkrishna has been with T. Rowe Price for 15 years, starting as a college intern, hired as a research analyst, then promoted to associate portfolio manager, and now to manager. Mr. Balkrishna has lived and worked on five continents: he earned his Bachelors in Australia, his MBA in the US, and is now based in the UK. He's supported by Price's team of 200+ equity analysts and 80+ managers around the world.
Bottom line: T. Rowe Price gets it right with a consistency that should be the envy of the industry. Their funds are consistently thoughtful in design, low on hype, and excellent in execution. They avoid the creation of a media-loving superstar manager in favor of a cadre of consistently, quietly successful professionals. There is no reason to doubt that Global Impact Equity will be a solidly above-average offering for decades to come. Investors interested in pushing for meaningful change while still making creditable returns should look carefully at this young fund.
The initial expense ratio is 0.94% and the minimum initial purchase requirement is $2,500. The fund's webpage is understandably thin but the basics are there and Price has traditionally been a good communicator.