By Edward A. Studzinski
"Socialist governments traditionally do make a financial mess. They always run out of other people's money. It's quite a characteristic of them." Margaret Thatcher, interviewed on This Week, 5 February 1976
Another month of equities hitting new highs across the indices. In many instances, active equity managers, especially value managers, are again outperforming passive strategies. Sadly, the same has not been the case for bonds. A long-term (duration and maturity) Treasury fund has seen a market decline year-to-date in excess of 12%. Some of that is a function of foreigners dumping their U.S. Treasury holdings (more sellers than buyers). And some of it is a function of a whiff of inflation coming down the road. There is a proper concern that the government's method of measuring inflation, excluding food and energy, does not reflect what is hitting most individual and family pocketbooks.
We now face the question of whether an increase in domestic corporate tax rates to pay for the current round of humanitarian largesse will ultimately lead to higher employment, higher wages, and a humming economy. And there are some who believe that major infrastructure investments will ultimately be deflationary, even as more trillions of dollars are so dedicated. Indeed, the proponents of Modern Monetary Theory, also known as "More Money Today" sincerely believe that the running of the Treasury printing presses will have no impact on our global economic status.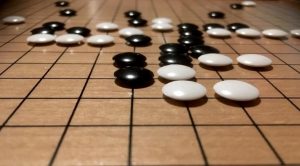 Count me as a skeptic. We are currently in a multi-phased contest with China, whose leadership has a hundred-year time horizon along with a cultural unanimity of purpose. Our current political leadership thinks they are engaged in a game of checkers with the Chinese. The reality is that it is a three-dimensional chess game or perhaps more culturally appropriate, a game of Go. Where things will come undone for us is when (not if) the U.S. dollar is no longer the world's reserve currency. We will then find ourselves in the same position that the United Kingdom found itself in after World War II.  
In terms of investment strategy going forward then, it will remain to be seen how much of a disadvantage U.S. corporations face in terms of pricing and competition from a higher corporate tax rate. They will be much higher, for instance, than the corporate tax rates for a Swiss multinational. The issue will be whether capital investment flows will follow the lower tax rates for the greater profit advantage given to foreign businesses.
Greed Triumphs Again
I have argued for some time that the day of the 1940's Act mutual fund was ending. I have also been arguing that to survive, there would have to be consolidation in the investment management business, with the smaller players (under $1 billion in assets under management) either going out of business or needing to be merged into another fund or organization. In the last few weeks, we have seen Affiliated Managers Group drop sixteen subadvisors, and shift the assets to their affiliated firms.  In Chicago, firms such as Skyline and Fairpointe had hundreds of millions of dollars in assets pulled from them almost overnight and sent to other firms. If you were invested in a fund that was managed by Fairpointe, you now find your money at a different investment management firm, not of your choosing. The justification – lower fees, economies of scale, etc., etc. The reality unfortunately is that the industry fee pressure caused by ETF products as well as passive funds is forcing a rethinking of the economics of the investment management business. For younger analysts and fund managers, the golden goose will be laying fewer, and smaller, eggs. The yachts will of necessity be much smaller.
The Spirit of Willie and Joe Lives On
One of the great editorial and political cartoonists of the 20th Century was Bill Mauldin, who created the characters of Willie and Joe for his World War II cartoons from the European Theater. Willie and Joe were the banes of both the officer class, as well as politicians, and Mauldin had a way of capturing the essence of the drafted American GI. In later years, Mauldin continued to pay close attention to the use and abuse of American military power, as well as the men and women who served in uniform. His entire career is now to be found in a one-volume retrospective study, with cartoons from the collection of The Pritzker Military Library Museum, entitled Drawing Fire edited by Todd DePastino.