By TheShadow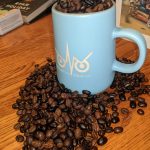 Hi! The Shadow here! I scan SEC filings and other sources for interesting industry developments to share with you. If you see something that you think we should share with readers in the month ahead, drop me a heads-up. If we use it, we'll happily send an intensely stylish MFO mug to you!
Updates
Smead International Value Fund commenced operations on January 11, 2022. It's the international version of the five-star Smead Value Fund (SMVLX), and it's managed by … well, two Smeads. In a fairly awkward sentence, they advertise being a fund for "investors that fear stock market failure through a low-turnover, differentiated value discipline seeking wonderful companies to build wealth."
The Smeads expressed their dismay with Seattle, whether it's politics, weather, or coffee, we're not sure, by relocating to Phoenix, Arizona, in July 2020. At that time, Tony Scherrer, the only non-Smead manager on the funds, declined to move with them and worked remotely. In January 2022, he announced his decision to leave the firm.
Briefly noted
Vanguard Baillie Gifford Global Positive Impact Stock Fund is in registration. They'll target "businesses that deliver positive change by contributing towards a more sustainable and inclusive world." This is interesting because it simply moves the five-star Baillie Gifford Positive Change Equities Fund (BPEKX) to Vanguard with a corresponding drop in the investment minimum from $10,000,000 to $3,000.
In a similar vein, Barrow Hanley Concentrated Emerging Markets ESG Opportunities Fund is a converted EM value hedge fund with a pretty strong record. The expense ratio for investor shares will be 1.23%, with a $2,500 minimum.
Oberweis Focused International Growth Fund is in registration. They'll target 25-30 companies with "above-average long-term growth potential and the potential to exceed consensus analyst expectations." It will be managed by Ralf A. Scherschmidt, who leads Oberweis International Opportunities (OBIOX), a four-star fund that has pretty much thumped its peers for the 14 years since inception. Institutional for now.
Calamos International Small Cap Growth Fund is in registration. Their universe is "small capitalization, non-U.S. companies, including emerging and frontier markets." The key risk-managed tool is "top-down diversification by company, industry, sector, country, and currency and focusing on macro-level investment themes." It will be led by the same team that manages the four-star Calamos International Growth (CIGRX).
Dodge and Cox Balanced Fund will have one designated investment committee, which will manage the entire balanced fund portfolio, rather than two committees. The one committee will be comprised of individuals with expertise in various areas from other committees and a strategy group.
A dozen managers from LMCG Investments are breaking away from their parent (it happens) to form a new investment manager, Leeward Investments. LMCG started life as the venerable Munder Capital (who now remembers Munder NetNet, the epitome of the dot-comm crazies?), then went through a series of predictable name-and-ownership changes over the past 30 years. The breakaway team, headed by Todd Vingers, sub-advises $3 billion in some pretty solid value funds for Touchstone, SEI, and Prudential.
Small Wins for Investors
None noted.
Closing and related inconveniences
None noted.
Old Wine, New Bottles
NT International Small-Mid Cap Fund will change its name on April 1, 2022, to International Small-Mid Cap Fund.
First Eagle of America Fund's Y class shares (FEAFX) will be converted to A class shares (FEFAX) on February 28, 2022.
Off to the Dustbin of History
Cabot Growth Fund ETF will be liquidated on or about February 2, 2022.
RiverFront Asset Allocation Aggressive and Asset Allocation Moderate Funds were reorganized into the RiverFront Asset Allocation Growth & Income Fund on January 21, 2022.
SIM Income, SIM U.S. Managed Accumulation, and SIM Global Managed Accumulation Funds are to be liquidated on or about February 24, 2002.