By Chip
Fund managers matter, sometimes more than others. As more teams adopt the mantra "we're a team," if only as window-dressing, more and more manager changes are reduced to "one cog out, one cog in." Nonetheless, we know that losing funds with new managers tend to outperform losing funds that hold onto their teams, while the opposite is true for winning funds. Strong funds with stable teams and stable assets outperform strong funds facing instability (Bessler, et al, 2010). Because of the great volatility of their asset class, equity managers matter rather more than fixed-income investors. (Sorry guys.)
And so each month we track the changes in teams, primarily at active, equity-oriented funds and ETFs. With the kind assistance of the folks from Morningstar who share a record of changes they've recorded, we've tracked down 101 manager changes recorded in the past month or two.
Mihir Worah, one of the team that replaced Bill Gross at PIMCO and on PIMCO-advised funds, retired at the end of March. Mr. Worah was PIMCO's CIO of asset allocation and real return investing. His departure impacts PIMCO Real Return (PRRIX), PIMCO Commodity Real Return Strategy (PCRIX), PIMCO Total Return (PTTRX), and Harbor Bond (HABDX). Morningstar reports that Worah's successor is considered "a rising star" at PIMCO.
Roger Edgley has stepped away from managing the four-star, $900 million Wasatch International Growth (WAIGX) after a 14-year run, the longest in the fund's history. He's been succeeded by Derrick Tzau, and lead manager Kenneth Applegate (2016- ) remains in charge.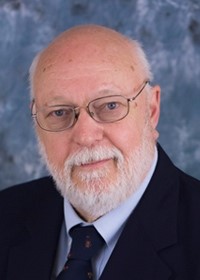 Nicholas Kaiser has called it a career. Mr. Kaiser has stepped away from day-to-day responsibilities at the Amana, Sextant, and Saturna funds. They're all advised by Saturna Capital, a firm Mr. Kaiser founded in 1989. Mr. Kaiser is a monumental figure: an early champion of sustainable investing, the manager of the first funds accessible to faithful Muslim investors, a ten-time honoree on Morningstar's Ultimate Stockpicker's list, twice nominated for Morningstar's Domestic Stock Portfolio Manager of the Year and twice named to Barron's Top 100 Portfolio Managers. Mr. Kaiser remains as Saturna's board chair and chief strategist. We offer our heartfelt thanks for the difference he's chosen to make.
| | | | | |
| --- | --- | --- | --- | --- |
| Ticker | Fund | Out with the old | In with the new | Dt |
| ABASX | AB Discovery Value | Shri Singhvi is no longer listed as a portfolio manager for the fund. | Erik Turenchalk joins James MacGregor in managing the fund. | 4/20 |
| SCAVX | AB Small Cap Value | Shri Singhvi is no longer listed as a portfolio manager for the fund. | Erik Turenchalk joins James MacGregor in managing the fund. | 4/20 |
| GMCAX | AllianzGI Micro Cap | Robert Marren, K. Mathew Axline, Stephen Lyford, and Blake Burdine are no longer listed as portfolio managers for the fund. | Steven Klopukh will now manage the fund. | 4/20 |
| GUCAX | AllianzGI Ultra Micro Cap | Robert Marren, K. Mathew Axline, Stephen Lyford, and Blake Burdine are no longer listed as portfolio managers for the fund. | Steven Klopukh will now manage the fund. | 4/20 |
| ASVIX | American Century Small Cap Value Fund | Miles Lewis will no longer serve as a portfolio manager for the fund. | Ryan Cope joins Jeff John in managing the fund. | 4/20 |
| IICAX | AMF Large Cap Equity | Ana Galliano is no longer listed as a portfolio manager for the fund. | Anupam Ghose will now manage the fund. | 4/20 |
| AZEIX | AQR Emerging Defensive Style | Jacques Friedman is no longer listed as a portfolio manager for the fund. | Lars Nielsen and Ronen Istrael join Michele Aghassi and Andrea Frazzini on the management team. | 4/20 |
| ANDIX | AQR International Defensive Style | Jacques Friedman is no longer listed as a portfolio manager for the fund. | Lars Nielsen and Ronen Istrael join Michele Aghassi and Andrea Frazzini on the management team. | 4/20 |
| AUEIX | AQR Large Cap Defensive Style | Jacques Friedman is no longer listed as a portfolio manager for the fund. | Lars Nielsen and Ronen Istrael join Michele Aghassi and Andrea Frazzini on the management team. | 4/20 |
| QLEIX | AQR Long-Short Equity | Jacques Friedman is no longer listed as a portfolio manager for the fund. | Lars Nielsen and Ronen Istrael join Michele Aghassi and Andrea Frazzini on the management team. | 4/20 |
| ARCIX | AQR Risk-Balanced Commodities Strategy | Brian Hurst is no longer listed as a portfolio manager for the fund. | Lars Nielsen and Ronen Istrael join Yao Hua Ooi and Ari Levine on the management team. | 4/20 |
| ATGAX | Aquila Three Peaks Opportunity Growth | No one, but . . . | Dave Battilega joins Zach Miller and Sandy Rufenacht on the management team. | 4/20 |
| AVEGX | Ave Maria Growth | Richard Platte will no longer serve as a portfolio manager for the fund. | Chadd Garcia joins Adam Gaglio in managing the fund. | 4/20 |
| MDFGX | BlackRock Capital Appreciation | No one, but . . . | Phil Ruvinsky joins Lawrence Kemp in managing the fund. | 4/20 |
| STSEX | BlackRock Exchange BlackRock | No one, but . . . | Phil Ruvinsky joins Lawrence Kemp in managing the fund. | 4/20 |
| BMEAX | BlackRock High Equity Income | No one, but . . . | Christopher Accettella joins Tony DeSpirito, Kyle McClements, Franco Tapia, and David Zhao on the management team. | 4/20 |
| MDYHX | BlackRock High Yield Municipal | No one, but . . . | Michael Perilli joins Theodore Jaeckel and Walter O'Connor on the management team. | 4/20 |
| MDFOX | BlackRock Large Cap Focus Growth | No one, but . . . | Phil Ruvinsky joins Lawrence Kemp in managing the fund. | 4/20 |
| BTMAX | BMO Short-Term Income | No one, but . . . | Don McConnell joins Peter Arts and Boyd Eager in managing the fund. | 4/20 |
| DEQAX | BNY Mellon Global Equity Income | No one, but . . . | Nick Clay and Andrew MacKirdy are joined by Jonathan Bell, Paul Flood, Ilga Haubelt, and Robert Hay on the management team. | 4/20 |
| MLIIX | BNY Mellon International Equity Income | William Cazalet and C. Wesley Boggs are no longer listed as portfolio managers for the fund. | Peter Goslin and Syed Zamil are joined by Tao Wang on the management team. | 4/20 |
| MILCX | BNY Mellon Large Cap Stock | William Cazalet and C. Wesley Boggs are no longer listed as portfolio managers for the fund. | Peter Goslin and Syed Zamil are joined by Chris Yao on the management team. | 4/20 |
| BBGLX | Bridge Builder Large Cap Growth | George Fraise is no longer listed as a portfolio manager for the fund. | Kishore Rao joins the other 14 or so managers on the team. | 4/20 |
| CVAAX | Calamos Select Fund | Jon Vacko and John Hillenbrand are no longer listed as portfolio managers for the fund. | John Calamos is joined by R. Matthew Freund, Brad Jackson, Michael Kassab, and Bill Rubin on the management team. | 4/20 |
| CFOAX | Calvert Floating-Rate Advantage | Scott Page is no longer listed as a portfolio manager for the fund. | Andrew Sveen joins Catherine McDermott and Craig Russ in managing the fund. | 4/20 |
| CAMGX | Cambiar Global Equity Fund | No one, but . . . | Munish Malhotra joins Anna Aldrich, Todd Edwards, and Alvaro Shiraishi on the management team. | 4/20 |
| ETAFX | Carillon Cougar Tactical Allocation | Abe Sheikh will no longer serve as a portfolio manager for the fund. | Irina Dorogan and Amy Steciuk are now managing the fund. | 4/20 |
| BERCX | Chartwell Mid Cap Value | No one, but . . . | T. Ryan Harkins joins David Dalrymple in managing the fund. | 4/20 |
| CWSIX | Chartwell Small Cap Value | No one, but . . . | T. Ryan Harkins joins David Dalrymple in managing the fund. | 4/20 |
| OCIO | ClearShares OCIO ETF | Mark Hong, Jonathan Chesshire, and Eric Blasberg are no longer listed as portfolio managers for the fund. | Brian Lockwood and Dan Hughey now manage the fund. | 4/20 |
| LIIAX | Columbia Corporate Income | Timothy Doubek will no longer serve as a portfolio manager for the fund. | Royce Wilson and John Dawson join Thomas Murphy in managing the fund. | 4/20 |
| NGCAX | Columbia Greater China | Jasmine Huang is no longer listed as a portfolio manager for the fund. | Derek Lin joins Dara White in managing the fund. | 4/20 |
| IGLGX | Columbia Select Global Equity | Pauline Grange is no longer listed as a portfolio manager for the fund. | Alex Lee joins Dave Dudding on the management team. | 4/20 |
| CDCDX | Community Development | Alfio Leone will no longer serve as a portfolio manager for the fund. | Kevin Hendrickson will now manage the fund. | 4/20 |
| SNTKX | Crossmark Steward International Enhanced | Zachary Wehner will no longer serve as a portfolio manager for the fund. | Ryan Caylor joins Brent Lium and John Wolf on the management team. | 4/20 |
| SEEKX | Crossmark Steward Large Cap Enhanced Index | Zachary Wehner will no longer serve as a portfolio manager for the fund. | Ryan Caylor joins Brent Lium and John Wolf on the management team. | 4/20 |
| TRDFX | Crossmark Steward Small-Mid Cap Enhanced Index | Zachary Wehner will no longer serve as a portfolio manager for the fund. | Ryan Caylor joins Brent Lium and John Wolf on the management team. | 4/20 |
| DGMMX | DGHM MicroCap Value Investor | Donald Porter is no longer listed as a portfolio manager for the fund. | Douglas Chudy joins Jeffrey Baker, Bruce Geller, and Peter Gulli on the management team. | 4/20 |
| DGSMX | DGHM V2000 SmallCap Value | Donald Porter is no longer listed as a portfolio manager for the fund. | Douglas Chudy joins Jeffrey Baker, Bruce Geller, and Peter Gulli on the management team. | 4/20 |
| DAIOX | Dunham International Opportunity Bond | Malie Conway is no longer listed as a portfolio manager for the fund. | Matthew Cottingham, James Craige, William Perry, David Scott, David Torchia, and Peter Wilby will now manage the fund. | 4/20 |
| DAREX | Dunham Real Estate Stock | David Wharmby will no longer serve as a portfolio manager for the fund. | Burland East and Creede Murphy now manage the fund. | 4/20 |
| ETAZX | Eaton Vance AZ Municipal Income | No one, but . . . | Trevor Smith joins Craig Brandon in managing the fund. | 4/20 |
| ETCTX | Eaton Vance CT Municipal Income | No one, but . . . | Trevor Smith joins Craig Brandon in managing the fund. | 4/20 |
| EAFVX | Eaton Vance Focused Value Opportunities | No one, but . . . | Bradley Galko joins Edward Perkin and Aaron Dunn on the management team. | 4/20 |
| EHSTX | Eaton Vance Large-Cap Value | No one, but . . . | Bradley Galko joins Edward Perkin and Aaron Dunn on the management team. | 4/20 |
| ETMDX | Eaton Vance MD Municipal Income | No one, but . . . | Trevor Smith joins Craig Brandon in managing the fund. | 4/20 |
| ETMNX | Eaton Vance MN Municipal Income | No one, but . . . | Christopher Eustance joins Craig Brandon in managing the fund. | 4/20 |
| ETMOX | Eaton Vance MO Municipal Income | No one, but . . . | Christopher Eustance joins Cynthia Clemson in managing the fund. | 4/20 |
| EATVX | Eaton Vance Tax-Managed Value | No one, but . . . | Bradley Galko joins Edward Perkin and Aaron Dunn on the management team. | 4/20 |
| LOMAX | Edgar Lomax Value | Philip Titzer is no longer listed as a portfolio manager for the fund. | Thomas Murray and Randall Eley will continue managing the fund. | 4/20 |
| FDAGX | Fidelity Advisor Consumer Staples | No one, but . . . | Ben Shuleva joins Nicola Stafford in managing the fund. | 4/20 |
| FDHAX | First Trust Short Duration High Income | Peter Fasone and Scott Fries are no longer listed as portfolio managers for the fund. | Jeffrey Scott joins Orlando Purpura and William Housey on the management team. | 4/20 |
| FKGRX | Franklin Growth Fund | John Anderson will no longer serve as a portfolio manager for the fund. | Christopher Anderson joins Serena Perin Vinton and Robert Rendler in managing the fund. | 4/20 |
| GSGIX | Goldman Sachs Global Core Fixed Income | Andrew Wilson left in December and Iain Lindsay left in February. | Simon Dangoor and Hugh Briscoe began managing the fund in December and February, respectively. | 4/20 |
| GFSZX | GuideStone Funds Strategic Alternatives | Iain Lindsay is no longer listed as a portfolio manager for the fund. | Michael Swell joins the other dozen managers on the team. | 4/20 |
| HRBDX | Harbor Bond | Mihir Worah is no longer listed as a portfolio manager for the fund. | Mohit Mittal joins Mark Kiesel and Scott Mather in managing the fund. | 4/20 |
| MKNAX | Invesco Global Market Neutral | Michael Abata is no longer listed as a portfolio manager for the fund. | Jerry Sun, Glen Murphy, and Tarun Gupta join Robert Nakouzi and Nils Huter on the management team. | 4/20 |
| VSQAX | Invesco Global Responsibility Equity | Michael Abata is no longer listed as a portfolio manager for the fund. | Glen Murphy and Tarun Gupta join Robert Nakouzi, Manuela von Ditfurth, and Nils Huter on the management team. | 4/20 |
| GLTAX | Invesco Global Targeted Returns | No one, but . . . | Sebastian Mackay joins Danielle Singer, Gwilym Satchell, David Jubb, Richard Batty, and David Miller on the management team. | 4/20 |
| LVLAX | Invesco Low Volatility Emerging Markets | Michael Abata is no longer listed as a portfolio manager for the fund. | Glen Murphy, Sergey Protchenko, and Tarun Gupta join Su-Jin Fabian and Nils Huter on the management team. | 4/20 |
| AUBAX | Invesco World Bond Factor Fund | Gareth Isaac, Thomas Sartain, Hemant Baijal, and Wim Vendhoeck are no longer listed as portfolio managers for the fund. | Noelle Corum, James Ong, Jay Raol, and Sash Sarangi will now manage the fund. | 4/20 |
| JDBAX | Janus Henderson Balanced | Mayur Saigal and Darrell Watters are no longer listed as portfolio managers for the fund. | Greg Wilensky and Michael Keough join Jeremiah Buckley and E. Marc Pinto on the management team. | 4/20 |
| JDFAX | Janus Henderson Flexible Bond | Mayur Saigal and Darrell Watters are no longer listed as portfolio managers for the fund. | Greg Wilensky joins Michael Keough on the management team. | 4/20 |
| JANWX | Janus Henderson Global Research | Carmel Wellso will no longer serve as a portfolio manager for the fund. | Matthew Peron will now manage the fund. | 4/20 |
| JNRFX | Janus Henderson Research | Carmel Wellso will no longer serve as a portfolio manager for the fund. | Matthew Peron will now manage the fund. | 4/20 |
| JSHAX | Janus Henderson Short-Term Bond | Mayur Saigal and Darrell Watters are no longer listed as portfolio managers for the fund. | Greg Wilensky joins Michael Keough and Seth Meyer on the management team. | 4/20 |
| JIAFX | JHancock Income Allocation | No one, but . . . | Caryn Rothman, Geoffrey Kelley, and John Addeo join Christopher Walsh and Nathan Thooft on the management team. | 4/20 |
| JSCAX | JHancock Small Cap Value | No one, but . . . | Edmond Griffin joins Timothy McCormack and Shaun Pedersen in managing the fund. | 4/20 |
| JIVIX | JHFunds2 International Value | Peter Nori and Christopher Peel no longer manage the fund. | Josheph Feeney, Christopher Hart, Joshua Jones, Joshua White will now manage the fund. | 4/20 |
| JLCAX | JPMorgan US Large Cap Core Plus | No one, but . . . | Steven Lee joins Susan Bao and Scott Davis in managing the fund. | 4/20 |
| LBCAX | Lord Abbett Corporate Bond | No one, but . . . | Eric Kang and Yoana Koleva join Kewjin Yuoh and Andrew O'Brien in managing the fund. | 4/20 |
| EUGDX | Morgan Stanley Europe Opportunity | Matthew Leeman, Riccardo Bindi, Jonathan Day, and Jaymeen Patel are no longer listed as portfolio managers for the fund. | Kristian Heugh and Wendy Wang now manage the fund. | 4/20 |
| PYARX | Payden Absolute Return Bond | Brad Boyd will no longer serve as a portfolio manager for the fund. | James Wong, Mary Beth Syal, Eric Souders, and Michael Salvay join Scott Weiner and Brian Matthews on the management team. | 4/20 |
| PYCBX | Payden Core Bond | Brad Boyd and Frank Spindler will no longer serve as portfolio managers for the fund. | James Wong, Scott Weiner, Nigel Jenkins, Timothy Crawmer, and Brian Matthews join Michael Salvay on the management team. | 4/20 |
| PYCEX | Payden Emerging Markets Corporate Bond | Darren Capeloto and Vladimir Milev are no longer listed as portfolio managers for the fund. | James Wong, Zubin Kapadia, Arthur Hovsepian, Alfred Giles and Brian Matthews join Kristin Ceva on the management team. | 4/20 |
| PYELX | Payden Emerging Markets Local Bond | Darren Capeloto will no longer serve as a portfolio manager for the fund. | Scott Weiner, Nigel Jenkins, and Brian Matthews join Kristin Ceva and Arthur Hovsepian on the management team. | 4/20 |
| PYGFX | Payden Global Fixed Income | Natalie Trevithick is no longer listed as a portfolio manager for the fund. | James Wong, James Sarni, Timothy Crawmer, and Kristin Ceva join Michael Salvay and Nigel Jenkins in managing the fund. | 4/20 |
| PYSGX | Payden Strategic Income | Brad Boyd and Frank Spindler will no longer serve as portfolio managers for the fund. | James Wong, Scott Weiner, Nigel Jenkins, Timothy Crawmer, and Brian Matthews join Michael Salvay on the management team. | 4/20 |
| PSRZX | PIMCO Senior Floating Rate | Elizabeth MacLean is no longer listed as a portfolio manager for the fund. | David Forgash and Michael Levinson will now manage the fund. | 4/20 |
| PRADX | PIMCO Total Return II | Mihir Worah is no longer listed as a portfolio manager for the fund. | Mohit Mittal joins Mark Kiesel and Scott Mather in managing the fund. | 4/20 |
| IRHAX | Rational Iron Horse | John Pearce, Stefan ten Brink, and Craig Van Hulzen are no longer listed as portfolio managers for the fund. | Charles Ashley and David Miller now manage the fund. | 4/20 |
| SEEFX | Saturna Sustainable Equity | Nicholas Kaiser will no longer serve as a portfolio manager for the fund. | Scott Limo and Jane Carten will continue to manage the fund. | 4/20 |
| SVTAX | SEI Global Managed Volatility | No one, but . . . | Brendan Bradley joins the rest of the team in managing the fund. | 4/20 |
| SBIFX | Sextant Bond Income | Phelps McIlvaine and Patrick Drum are no longer listed as portfolio managers for the fund. | Elizabeth Alm and Bryce Fegley will now manage the fund. | 4/20 |
| SCORX | Sextant Core | Phelps McIlvaine is no longer listed as a portfolio manager for the fund. | Bryce Fegley joins Christopher Paul in managing the fund. | 4/20 |
| SSIFX | Sextant International | Nicholas Kaiser and Scott Klimo will no longer serve as portfolio managers for the fund. | Christopher Lang and Christopher Paul will now manage the fund. | 4/20 |
| STBFX | Sextant Short-Term Bond | Phelps McIlvaine and Patrick Drum are no longer listed as portfolio managers for the fund. | Elizabeth Alm and Levi Zurbrugg will now manage the fund. | 4/20 |
| SGDLX | Sprott Gold Equity | No one, but . . . | Nicole Adshead-Bell joins John Hathaway and Douglas Groh on the management team. | 4/20 |
| VRLIX | Stone Ridge US Hedged Equity | Daniel Fleder and Erik Buischi are no longer listed as portfolio managers for the fund. | Allen Steere is joined by Nate Conrad and Li Song on the management team. | 4/20 |
| PRIDX | T. Rowe Price International Discovery | No one, but . . . | Ben Griffiths joins Justin Thomson in managing the fund. | 4/20 |
| TGGBX | TCW Global Bond | David Robbins is no longer listed as a portfolio manager for the fund. | Bryan Whalen and Laird Landmann join Stephen Kane and Tad Rivelle in managing the fund. | 4/20 |
| THLSX | Thornburg Long/Short Equity | Connor Browne will no longer serve as a portfolio manager for the fund. | Robert MacDonald joins Bimal Shah in managing the fund. | 4/20 |
| GUTEX | Victory Tax-Exempt | Douglas Gaylor will no longer serve as a portfolio manager for the fund. | John Bonell, Regina Conklin, and Andrew Hattmen now manage the fund. | 4/20 |
| PDPAX | Virtus Duff & Phelps Real Asset | Warun Kumar is no longer listed as a portfolio manager for the fund. | David Grumhaus, Daniel Petrisko, and Steven Wittwer will now manage the fund. | 4/20 |
| PSTAX | Virtus KAR Capital Growth | No one, but . . . | Chris Armbruster joins Douglas Foreman in managing the fund. | 4/20 |
| PHSKX | Virtus KAR Mid-Cap Growth | No one, but . . . | Chris Armbruster joins Douglas Foreman in managing the fund. | 4/20 |
| WAIGX | Wasatch International Growth | Roger Edgley is no longer listed as a portfolio manager for the fund. | Derrick Tzau joins Kenneth Applegate and Linda Lasater in managing the fund. | 4/20 |
| WMCVX | Wasatch Small Cap Value | No one, but . . . | Austin Bone joins Jim Larkins in managing the fund. | 4/20 |
| WBFIX | William Blair Bond | Christopher Vincent is retiring from William Blair to become CEO of the CFA Society of Chicago. | Ruta Ziverte, head of fixed income at William Blair Investment Management, joins Paul Sularz as a co-portfolio manager of the fund. | 4/20 |
| BIFIX | William Blair Income | Christopher Vincent is retiring from William Blair to become CEO of the CFA Society of Chicago. | Ruta Ziverte will now manage the fund. | 4/20 |
| WBLIX | William Blair Low Duration | Christopher Vincent is retiring from William Blair to become CEO of the CFA Society of Chicago. | Kathy Lynch joins Paul Sularz as a co-portfolio manager of the fund. | 4/20 |