By Chip
I'm so grateful to have stable employment in a position that allowed me to – quickly and fairly painlessly – pivot to a work from home model. I have not yet encountered a task that couldn't be completed remotely. As a matter of fact, I think I'm being more productive than ever, as we puzzle through various scenarios for offering community college classes over the summer and into the fall semester.
I find my emotions quickly rising to the surface. First, crying for the student struggling to complete suddenly online classes, their father sick with COVID at home, three younger siblings to watch, and no internet access in the house. Then, awestruck and inspired when that same student spends three hours a few times a week, sitting in their car in the campus parking lot, just so they can use the campus wifi to keep with up classes.
I'm thinking that not opening my retirement statements for the next few months is the best idea I've had in a while. I won't be considering retirement for another 15-20 years. My allocations seem reasonable and I really like to sleep at night.
I find that staying at home makes it easier to spend less money. As a result, two things have happened that make me happy.
The first is that I was able to put my stimulus check to good use, with donations to Planned Parenthood, the Riverbend Food Bank, and Argrow's House, a local community that operates a social enterprise supporting female survivors of domestic abuse. I also purchased family memberships to the Figge Art Museum and the Quad City Botanical Center. 
The second is that I'm accumulating a small cash stash I'd like to invest when the next buying opportunity presents itself (my nature is to be cautious, but I want to think of this money as an opportunity to be a little more daring).
I alternate between being very proud of and very worried for my son, who took a direct support position in a residential facility just before the pandemic arrived. He enjoys his work and so far no residents or staff at his location have tested positive for COVID-19. However, he is in New York State where the cases continue to mount, albeit more slowly over the past week or so.
I'm pondering travel. Before the pandemic, we'd been tentatively planning a trip to Italy next year and a trip this summer to Glacier National Park, or perhaps to Colorado for train rides through the mountains. For now, those plans are on hold, but for how long? Could I safely begin looking at visiting the Grand Canyon next spring? Maybe a weekend trip to Door County in early autumn? Will international trips next summer be possible? I'm indecisive about the best way to be safe and cautious, while not becoming a prisoner to irrational fear.
While I understand the eagerness to open things up, I wish more people would wear masks and attempt social distancing as they start to get out and about. It angers me when people are too selfish to realize how far small actions can go toward helping others stay safe.
On the other hand, I continue to be stirred and overwhelmed by the capacity of people to come together in amazing ways in the face of calamity. From the balcony concerts in Italy, the daily applause for health care workers in New York City, the parades of fire trucks delivering lunches to hospitals, thousands of volunt
eers sewing masks at home, the local procession of school teachers sounding their horns and waving to their students as they drive through the neighborhood, to school districts using their busses to deliver lunches to children suddenly schooling at home.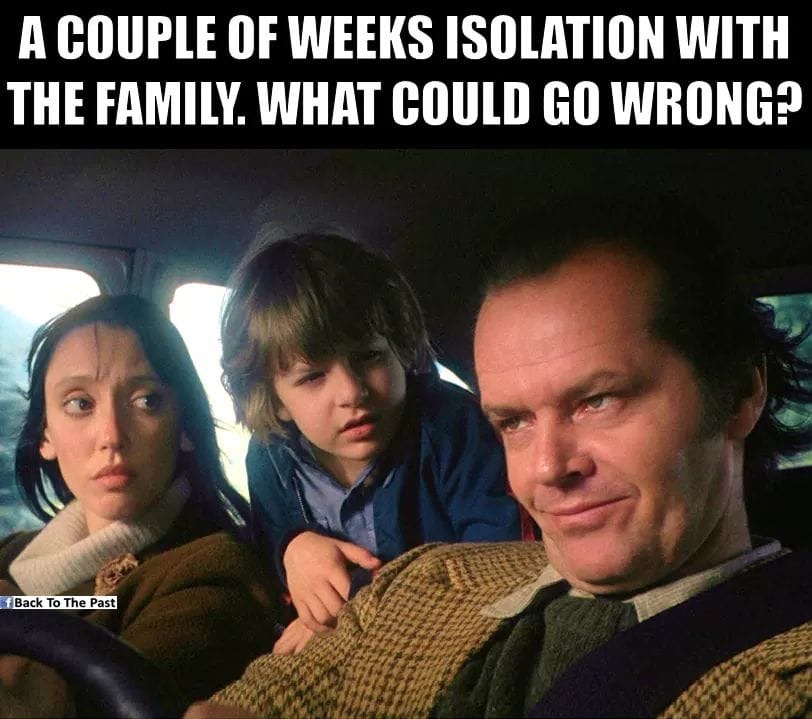 Finally, perhaps the most shameful confession. I've become somewhat absorbed and fascinated by the infinite number of memes, videos (that made me cry) and more videos (that made me laugh), and most embarrassingly, TikToks, that help us make both humor and meaning out of the current situation.